Personal Shopper is HuffPost's shopping advice column. We're here to make your life easier when you need recommendations on what to buy in tricky situations, whether you're making a big or a small investment. Need help? Email us at [email protected] with your shopping questions. We look forward to hearing from you!
I have several friends who consider themselves foodies and wine connoisseurs, and I would like to give them wine-themed gifts that suit their interests. I've found it really hard to find cool items that aren't tacky wine glass charms or kitschy can openers, they're just not my style. Any advice on finding stylish gifts for wine lovers would be greatly appreciated!
I hear you on this one. I don't know anyone who doesn't have wine charms rattling around their junk drawer. It's a very specific aesthetic and they're not entirely useful even when trying to use them for their intended purpose.
Whether you're looking for a unique hostess gift or want to give your friend a wine-adjacent gift that's not just another bottle of champagne, I've got you covered. There are many stylish and interesting wine accessories, books, and other gifts that are much more useful, aesthetically pleasing, and that you can enjoy for years to come.
If your friend is a reader, pick up some literature on the subject, whether it's a reference guide to choosing the best wines or a biography of a woman who built an empire in Champagne. If you think accessories are the way to go, you can't go wrong with a portable aerator, decanter, or even the best wine stain remover on the market. There are more options than you think!
Pick one of these options and keep it handy for the next time you need to gift a wine-obsessed friend. You can even buy one in time for Mother's Day for the wine-loving mom in your life.
A set of aroma and tasting tools
Help your friend channel their inner sommelier with this Tasterplace Red Wine Aroma Kit. It includes 12 aromas commonly found in red wine, along with a booklet that guides the reader on how to train their senses of smell and taste when tasting red wine.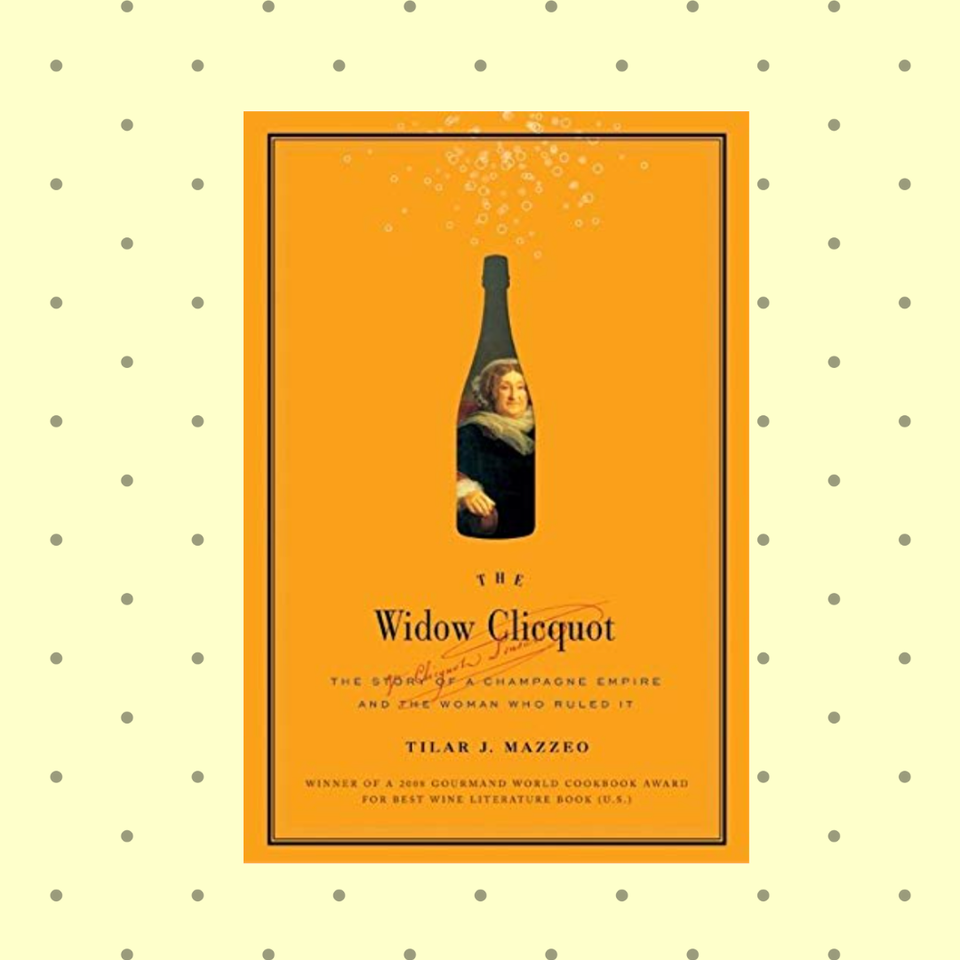 A compelling biography
The New York Times bestselling biography "The Widow Clicquot" shines a light on the life of the young woman who built the Veuve Clicquot Champagne empire. It's a fascinating look at the creation of an iconic brand that has stood the test of time and is quick to read and scintillating.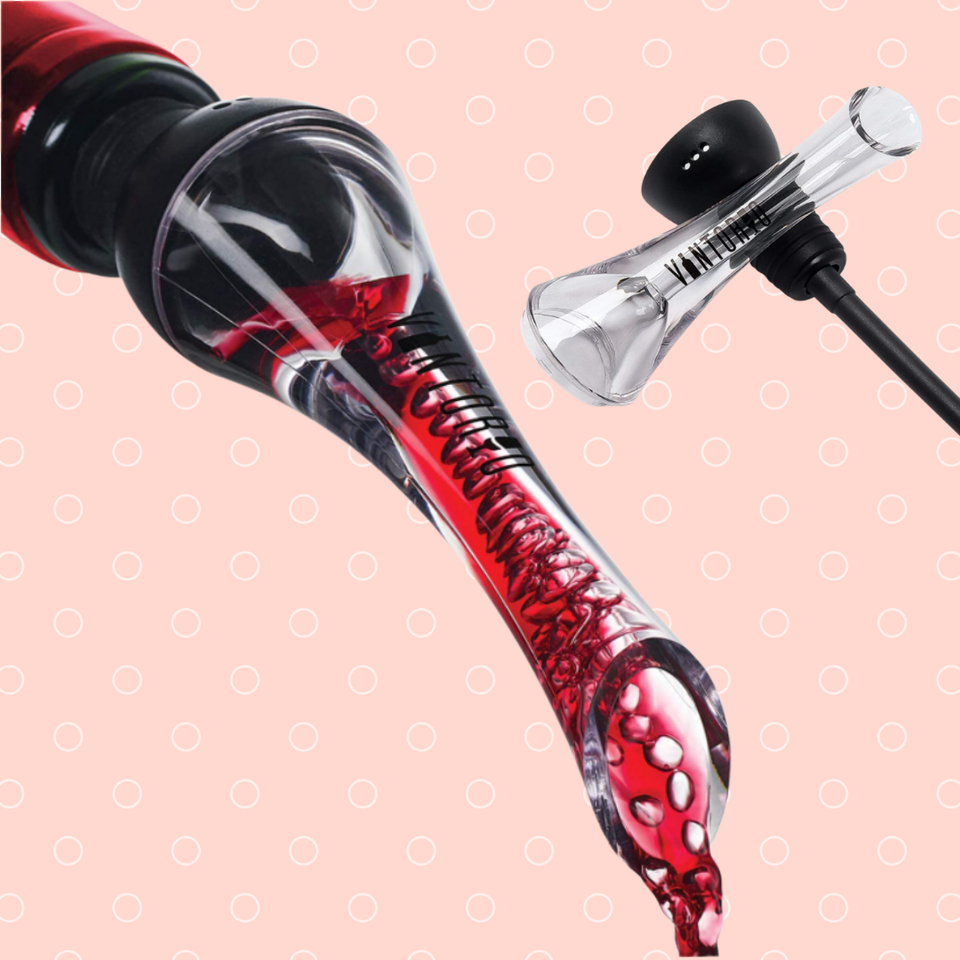 A spout wine aerator
Perfect for small spaces that don't exactly have room for a carafe, this Vintorio pourer aerator has a large chamber and an air intake system that infuses wine with the optimal amount of oxygen. The rubber stopper is tapered and ribbed to create a leak-free seal, and an ergonomically angled, notched spout facilitates drip-free pouring. Just run it under water for easy cleaning.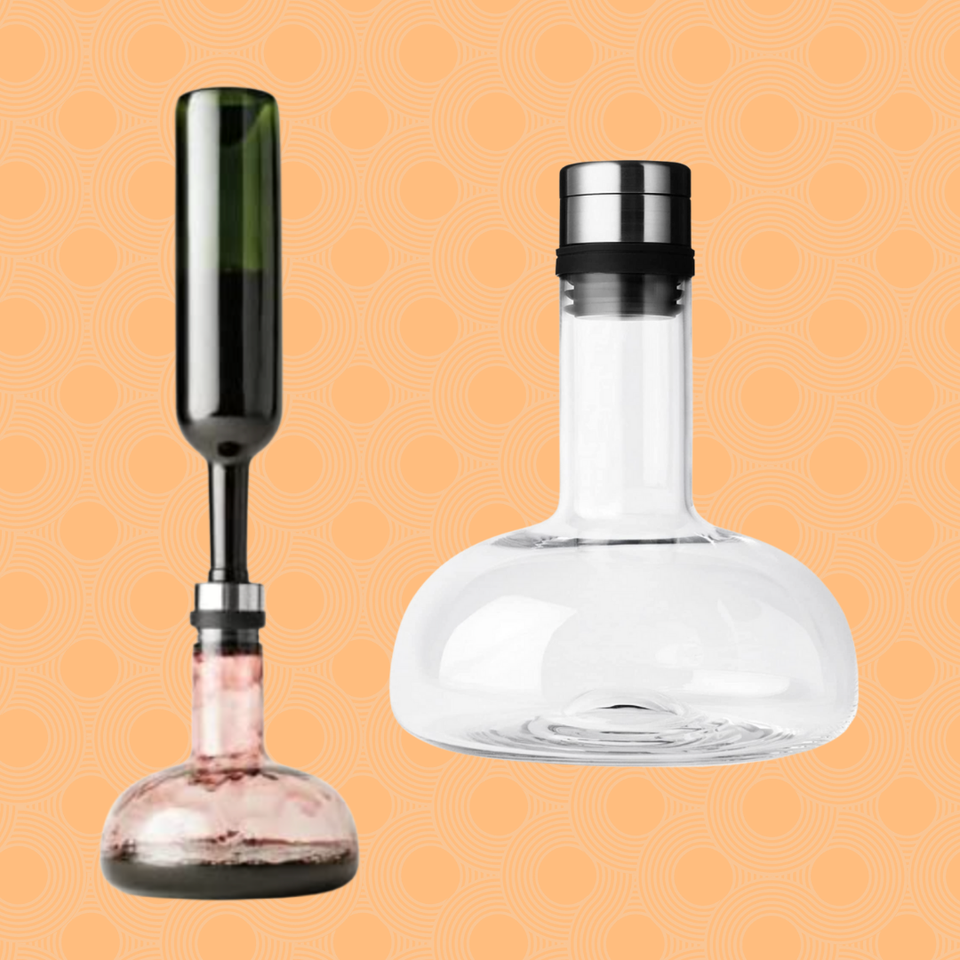 A beautiful glass wine carafe
Menu's beautiful crystal wine decanter aerates wine in one quick and easy step, making it softer and smoother. It's incredibly simple to use: just press the top of the decanter onto the bottle and turn it upside down, allowing wine to pour into the decanter. You can simply reverse the process when you're ready to pour the leftover wine back into the bottle.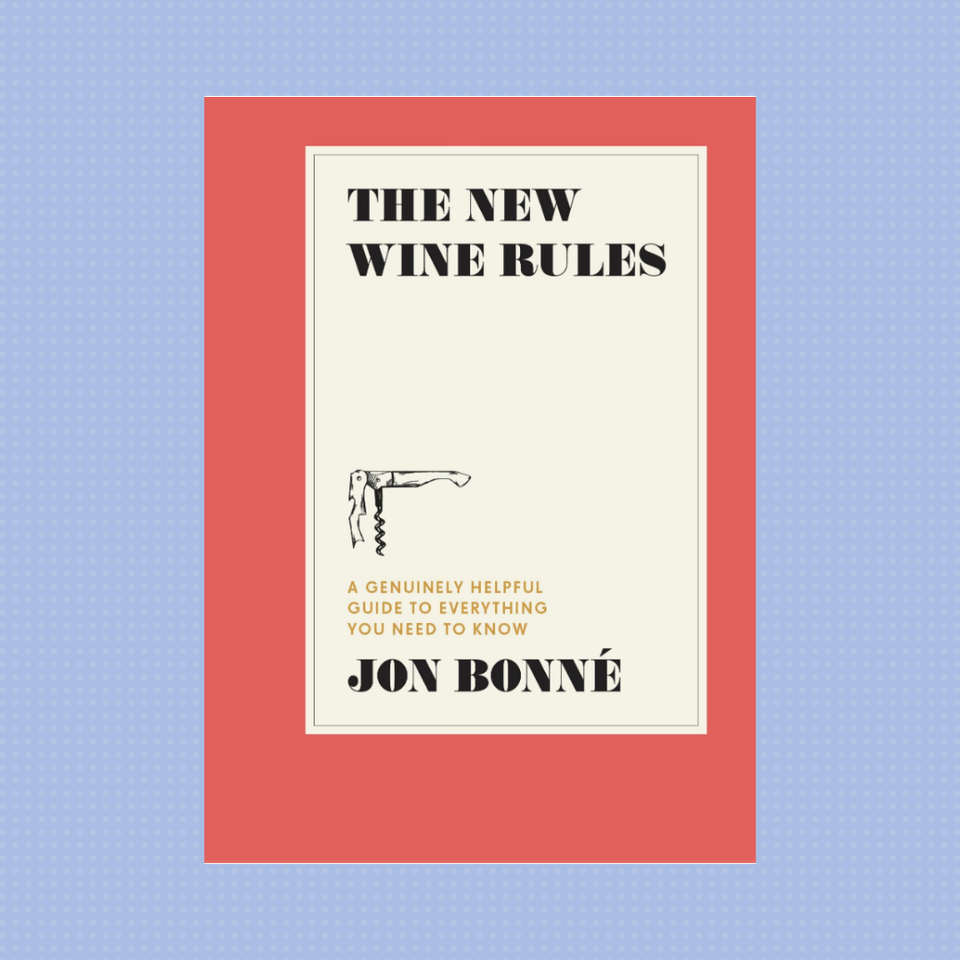 An illustrated wine guide
Written by wine writer Jon Bonné, "The New Rules of Wine" explains everything there is to know about wines, stripped of the artifice and vanity that so-called "experts" have long peddled. It's great for someone who has a new appreciation for wine and wants to learn more without doing an intense deep dive.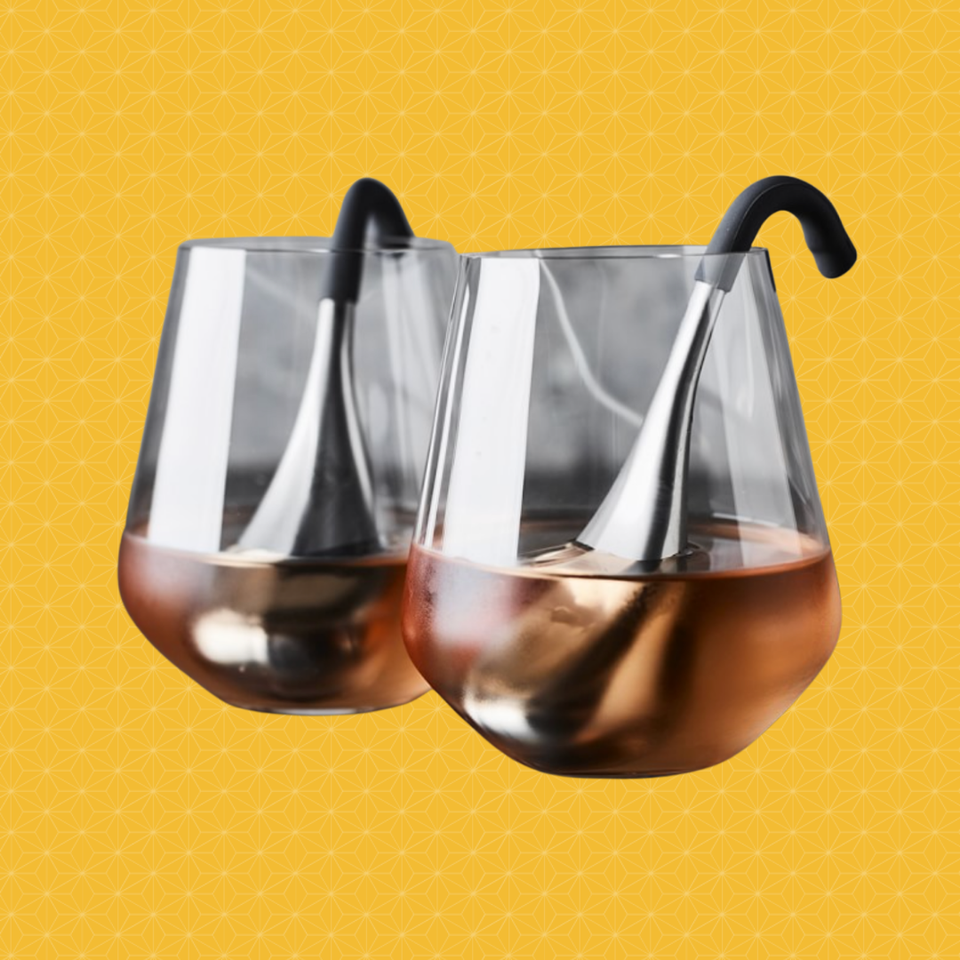 A set of wine cooling rods
While I love and respect dipping an ice cube into rosé or white wine, a set of chilling wands would be much appreciated by those who don't want to dilute their wine but still need to keep it chilled by a hot day. These chic chopsticks from Williams Sonoma can be used to quickly chill wine and then keep it chilled.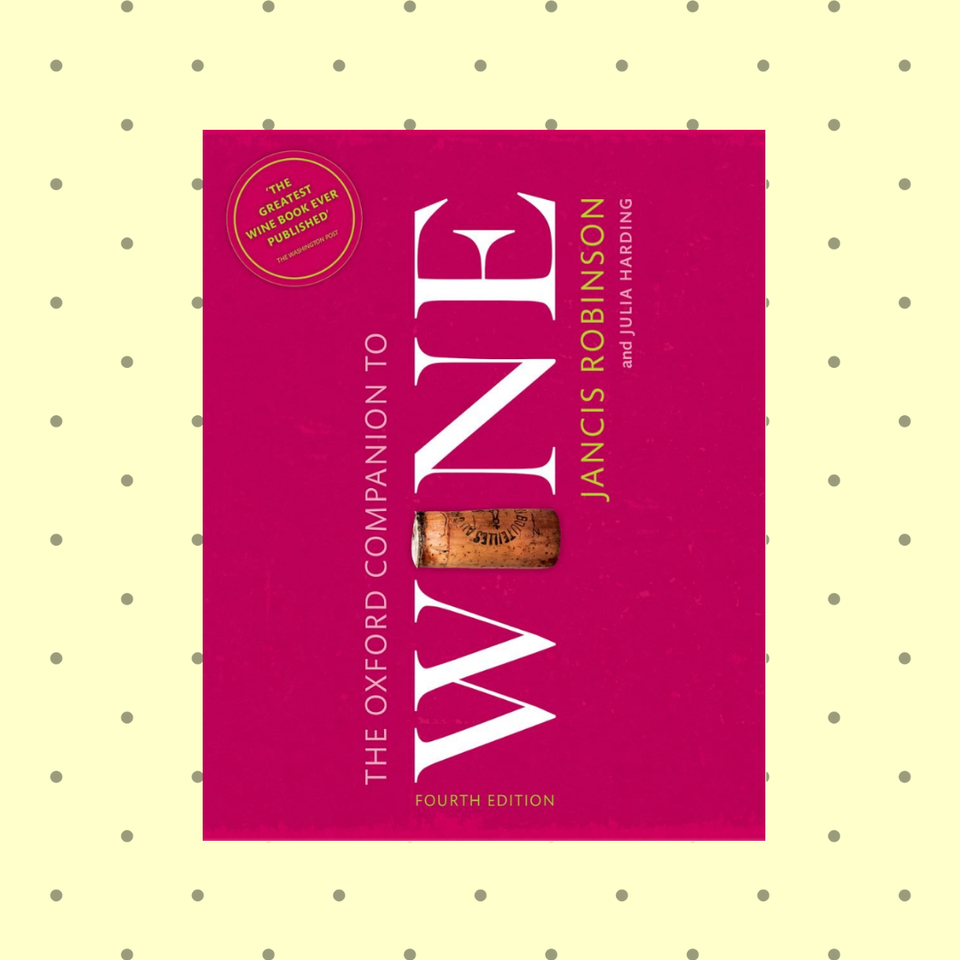 The Ultimate Wine Reference Guide
Wine lovers should get their hands on this award-winning book, "The Oxford Companion to Wine." It's a deeply researched tome that sheds light on every wine-related topic available, from regions to grape varieties, winemakers and more throughout history to the present day. This is a must for any serious wine lover.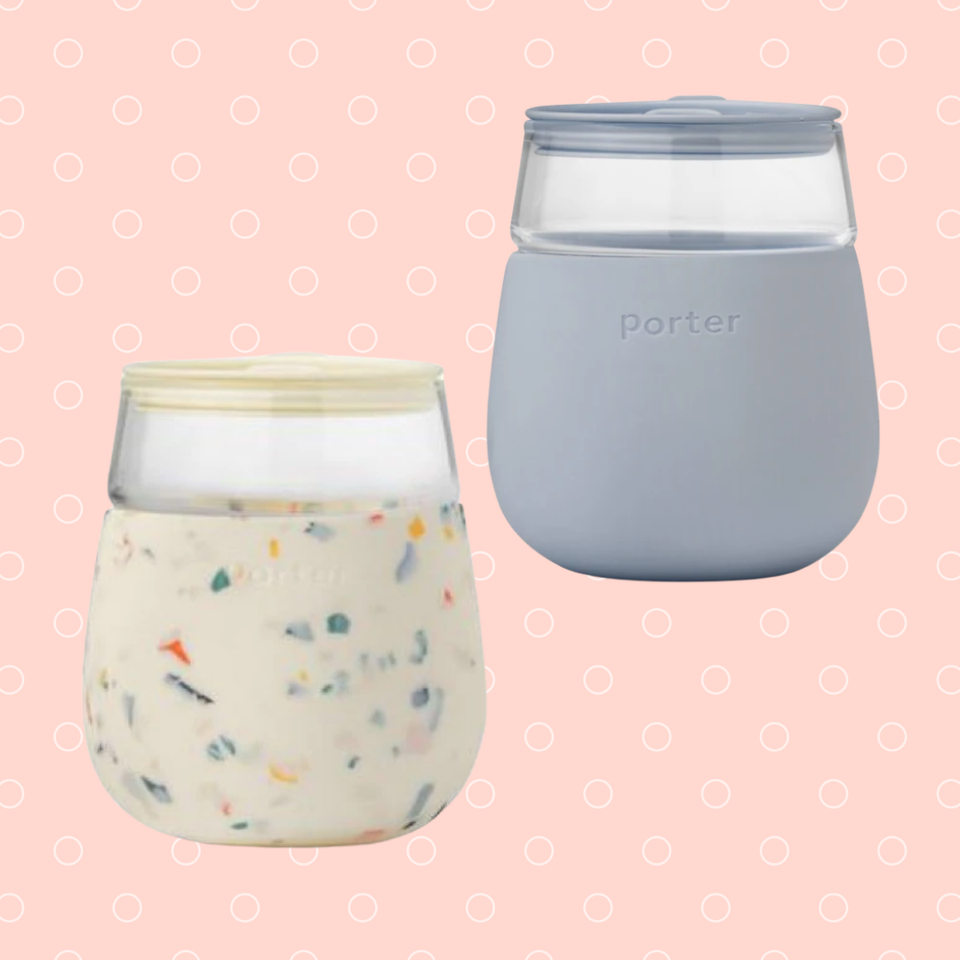 One or two travel wine glasses
This dishwasher and microwave safe travel glass from Porter is as sophisticated as it gets. The silicone sleeve protects the glass while providing a pop of vibrant color whether you choose a terrazzo pattern or a solid. The splash-proof lid makes it perfect for a walk, picnic, or outdoor concert season.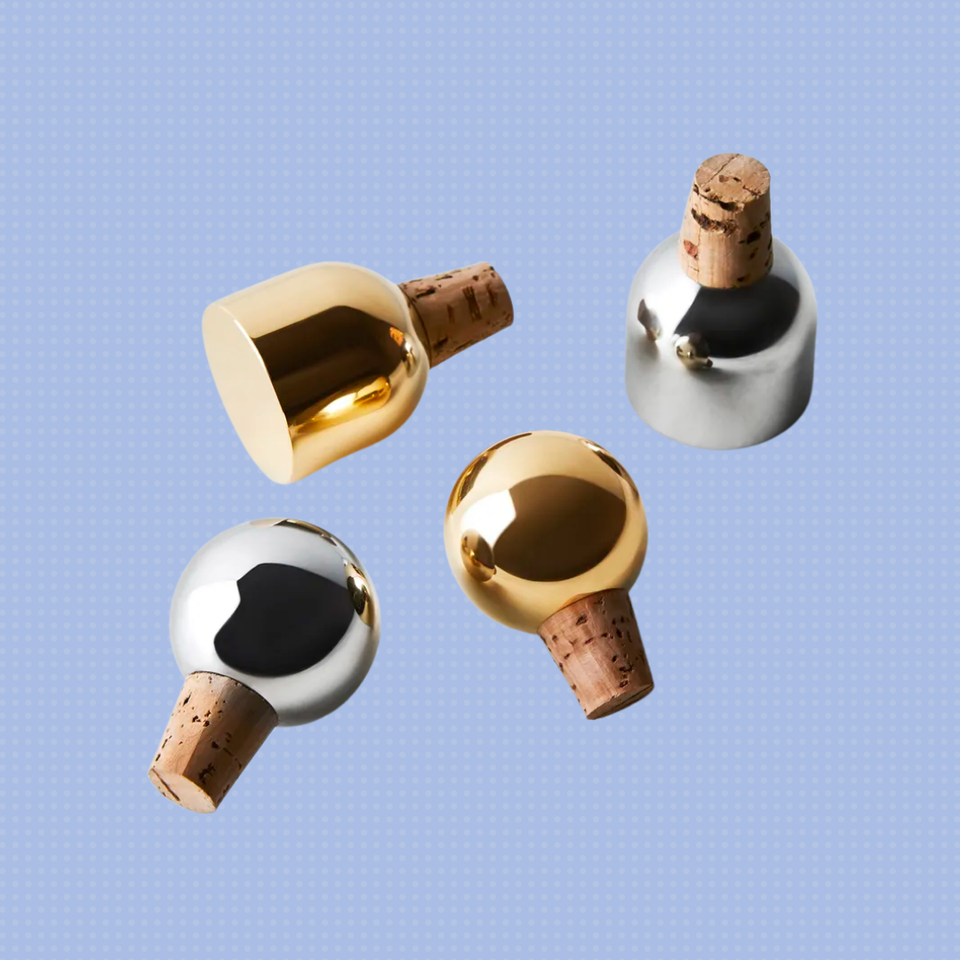 A set of luxurious wine corks
These FS Objects Wine Stoppers are polished to a brilliant shine and add a bit of sheen and shine to an unfinished bottle of wine or champagne. They include a dome and sphere shape to ensure the bottles get a tight seal and look good.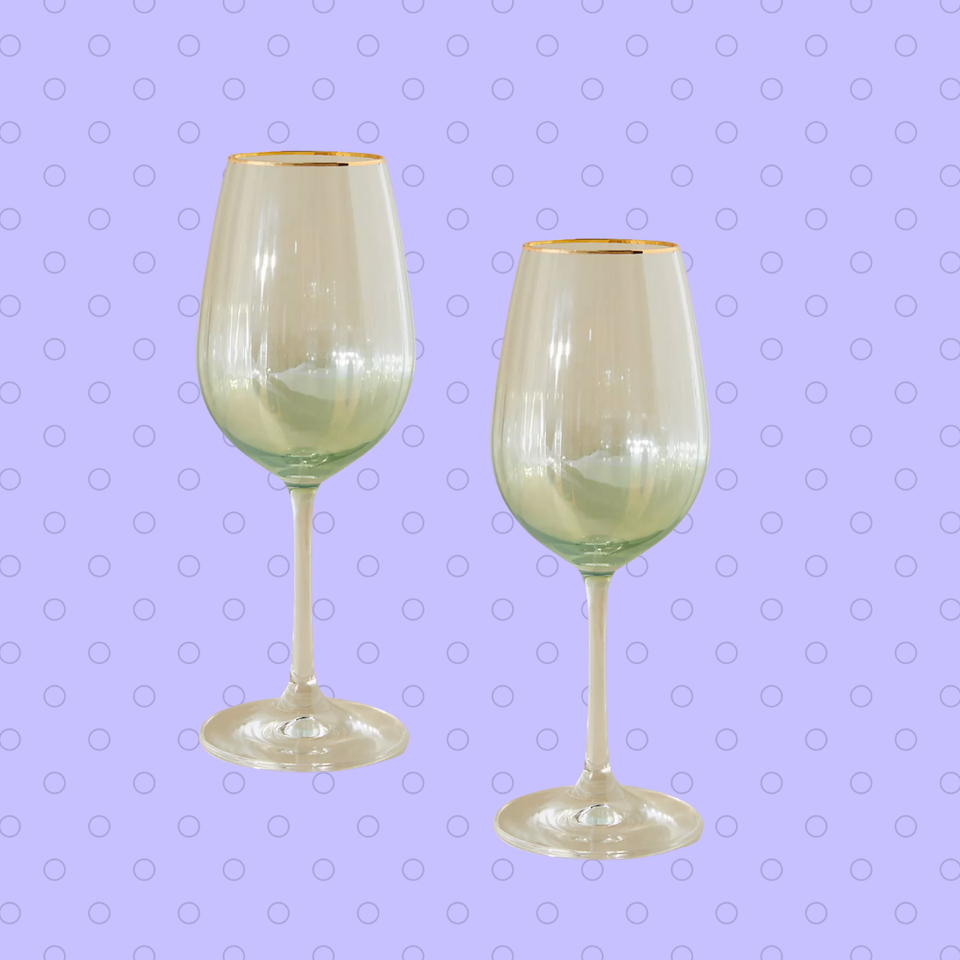 A set of beautiful tinted wine glasses
Upgrade your friend's wine glasses with these lovely, glossy glasses from Anthropologie. Crafted from hand-painted crystal in the Czech Republic, they come in four different colors and are as delicate and dreamy as they come.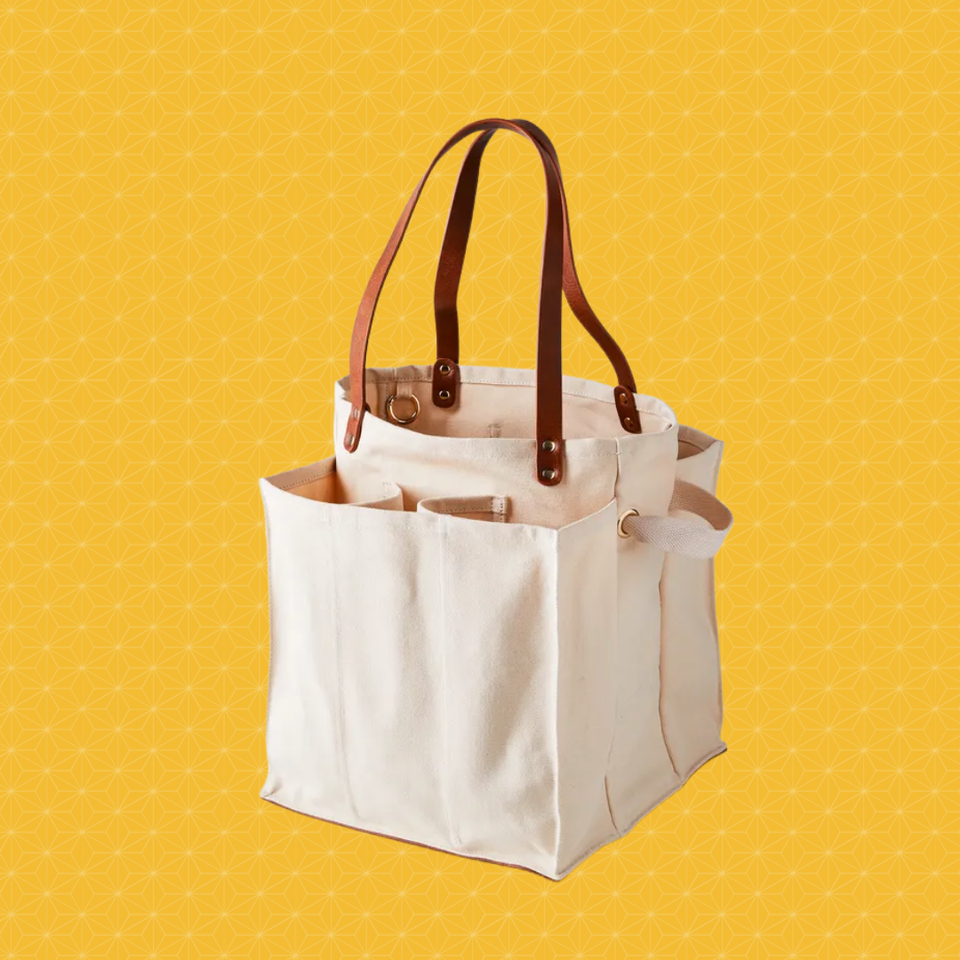 A spacious wine bag
The CapaBunga Multi-Pocket Canvas Market Bag is perfect for the person who likes to bring wine and goodies to a picnic. It has a sturdy build, comes in two colors, and has six pockets that can accommodate everything from wine to water bottles and milk cartons. It's an outdoor wine drinker's dream.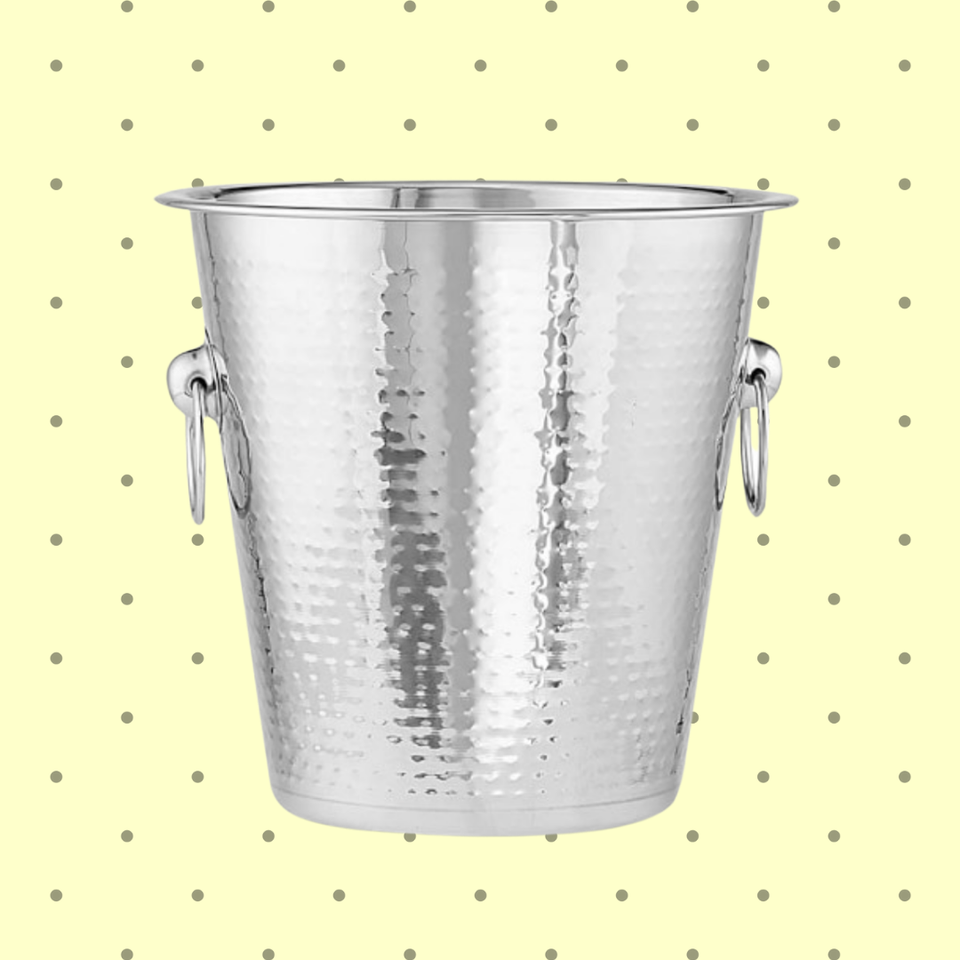 A beautiful champagne bucket
How beautiful is this hammered stainless steel champagne bucket from Williams Sonoma? It matches a wide variety of styles and aesthetics, so you can be sure the bubbly fanatic in your life will get a lot out of it. The durable materials and construction will last a lifetime, and it's perfect for parties, picnics and more.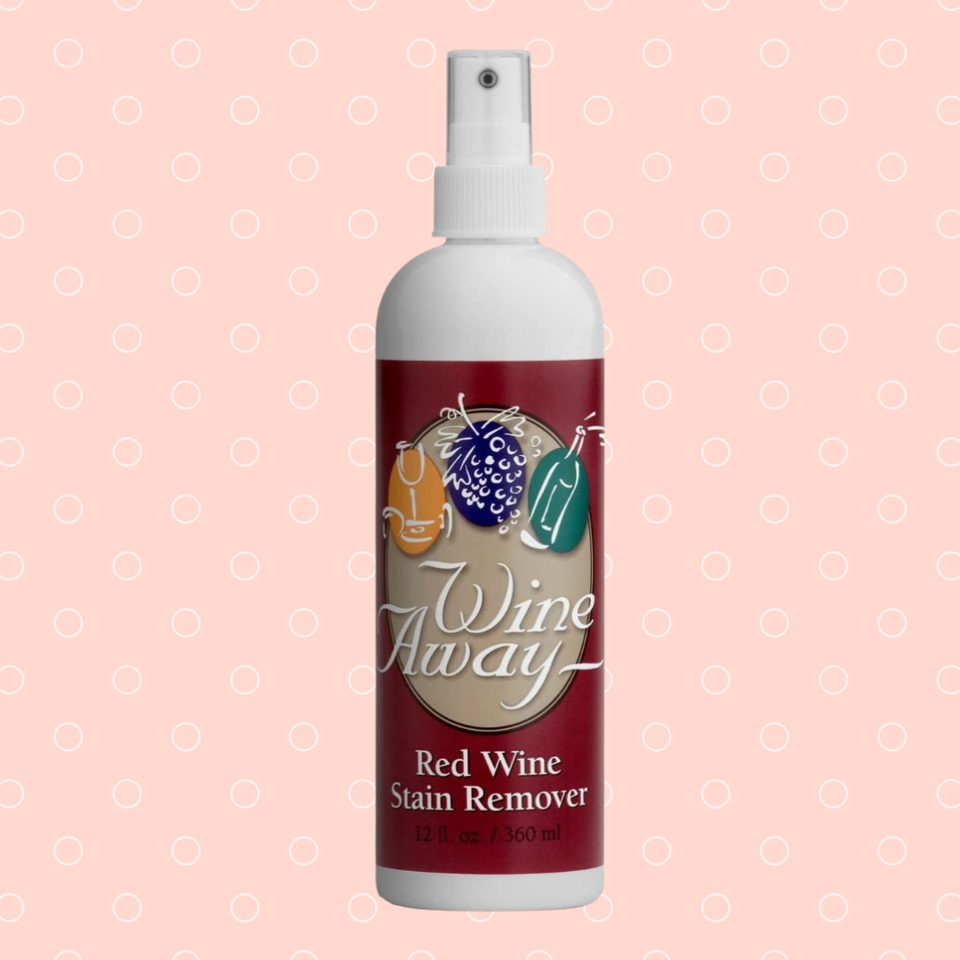 A super effective wine stain remover
Wine Away is an aptly named and handy little stain remover that works on both fresh and dry stains without using bleach or phosphates. It's a cult product for people who work in the food and wine industry, and even works on coffee, blood, ink, fruit punch and animal accidents. It is a wonder !



huffpost
Not all news on the site expresses the point of view of the site, but we transmit this news automatically and translate it through programmatic technology on the site and not from a human editor.