USA News
For $26.5 million, a Martha's Vineyard mansion with a rooftop pool
Luxury homes

The house also has access to the private beach.
The new owners of this Martha's Vineyard mansion will be able to watch the sunset from their rooftop pool.
Gerret Conover and Thomas LeClair of LandVest | Christie's International Real Estate has listed the estate, known as "Minawetu", for $26,500,000. "Minawetu" is derived from the Wampanoag names for "island," which is "munahee" and house, or "weetyoo," according to Emily daRosa, an agent with LandVest.
The estate at 60 Bartimus Luce Road in West Tisbury "is truly a spectacular property, unlike anything else in New England," Conover said.
Situated on 3.33 acres, the property has five bedrooms, five full bathrooms and two half bathrooms.
The 5,250-square-foot main house sets an elegant, contemporary tone from the start: a 12-foot granite bridge spans reflecting ponds with two waterfalls flowing into a lower pond.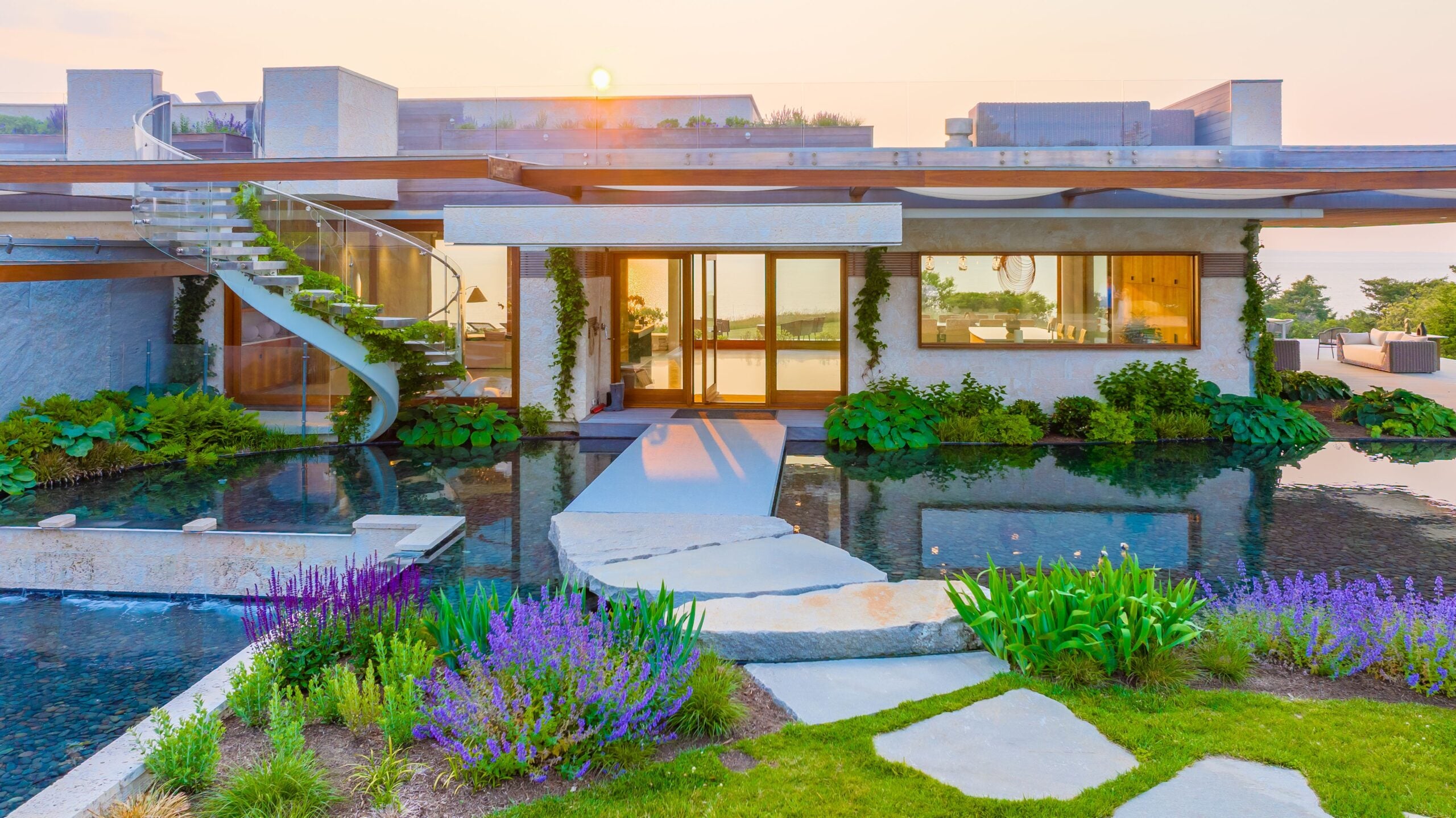 The first floor includes an open space encompassing the kitchen as well as the dining room and living room. Most floor-to-ceiling windows open, allowing you to step outside to enjoy the view and ocean breeze. This space also features 10 foot ceilings.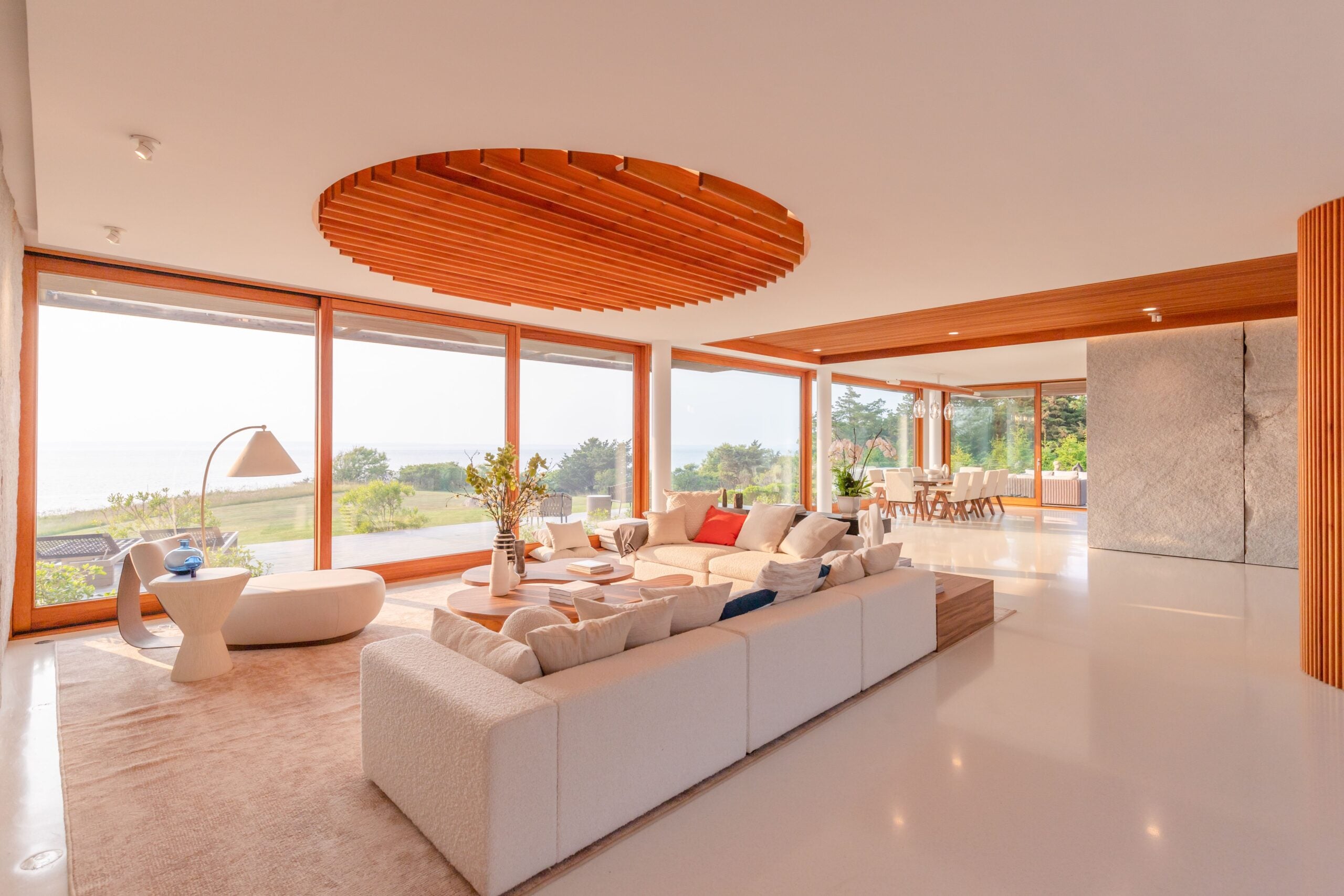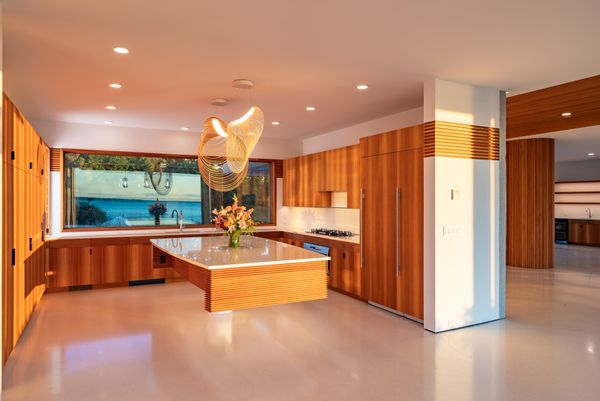 The main floor also features five bedrooms with stunning views of Vineyard Sound; a bathroom; and a den.
Luxury Home of the Week: Pastoral Estate in Weston for $5.79 Million


Luxury Home of the Week: A Sleek Rockport Contemporary for $4.9 Million

A stunning glass spiral staircase leads to the top of the home, the rooftop infinity pool. The rooftop pool and terrace offer water views and are perfect spaces for relaxing or entertaining.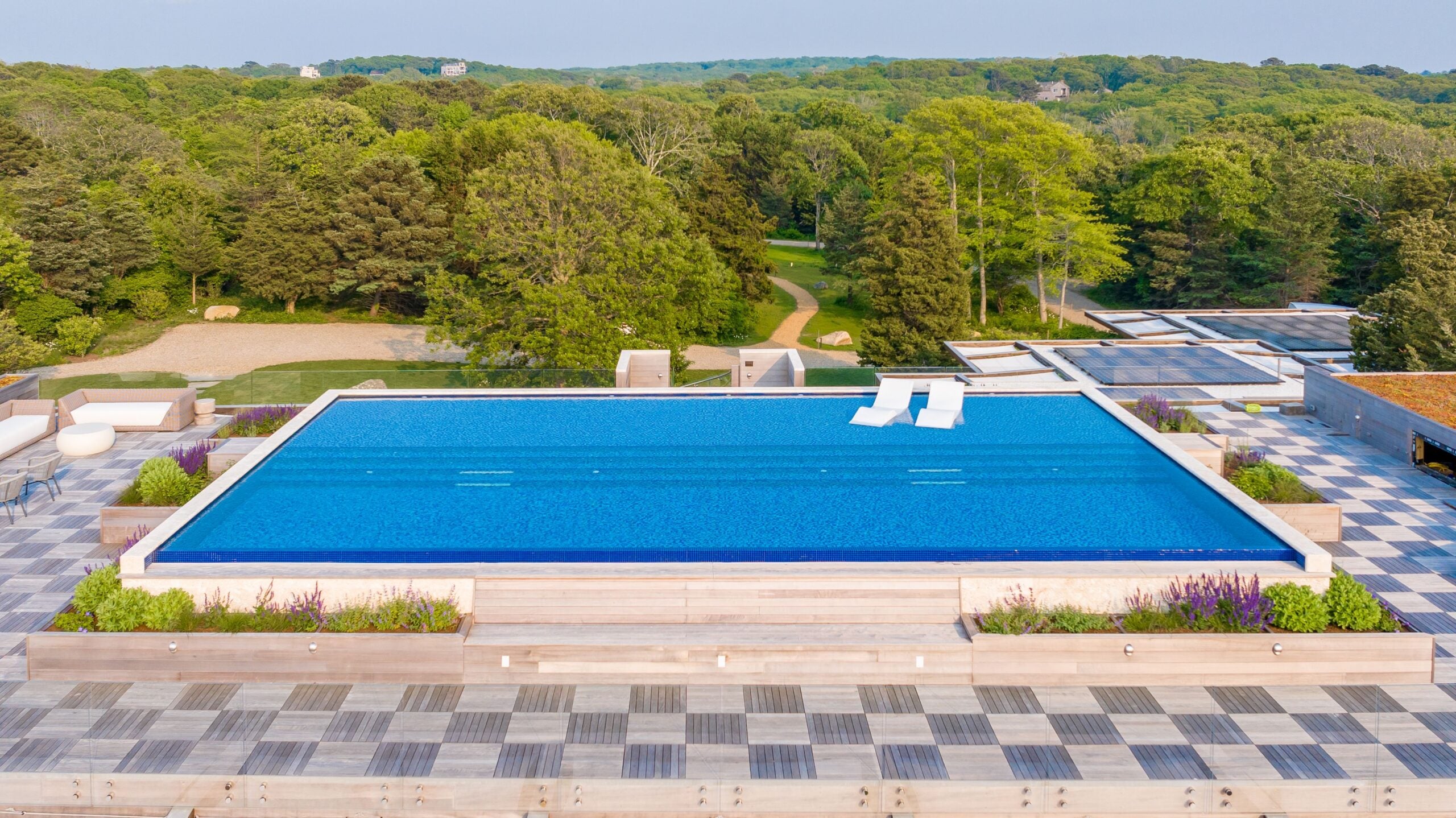 "Being on the rooftop and admiring the setting, not to mention looking directly at the sunset, really makes this a one-of-a-kind property," Conover said.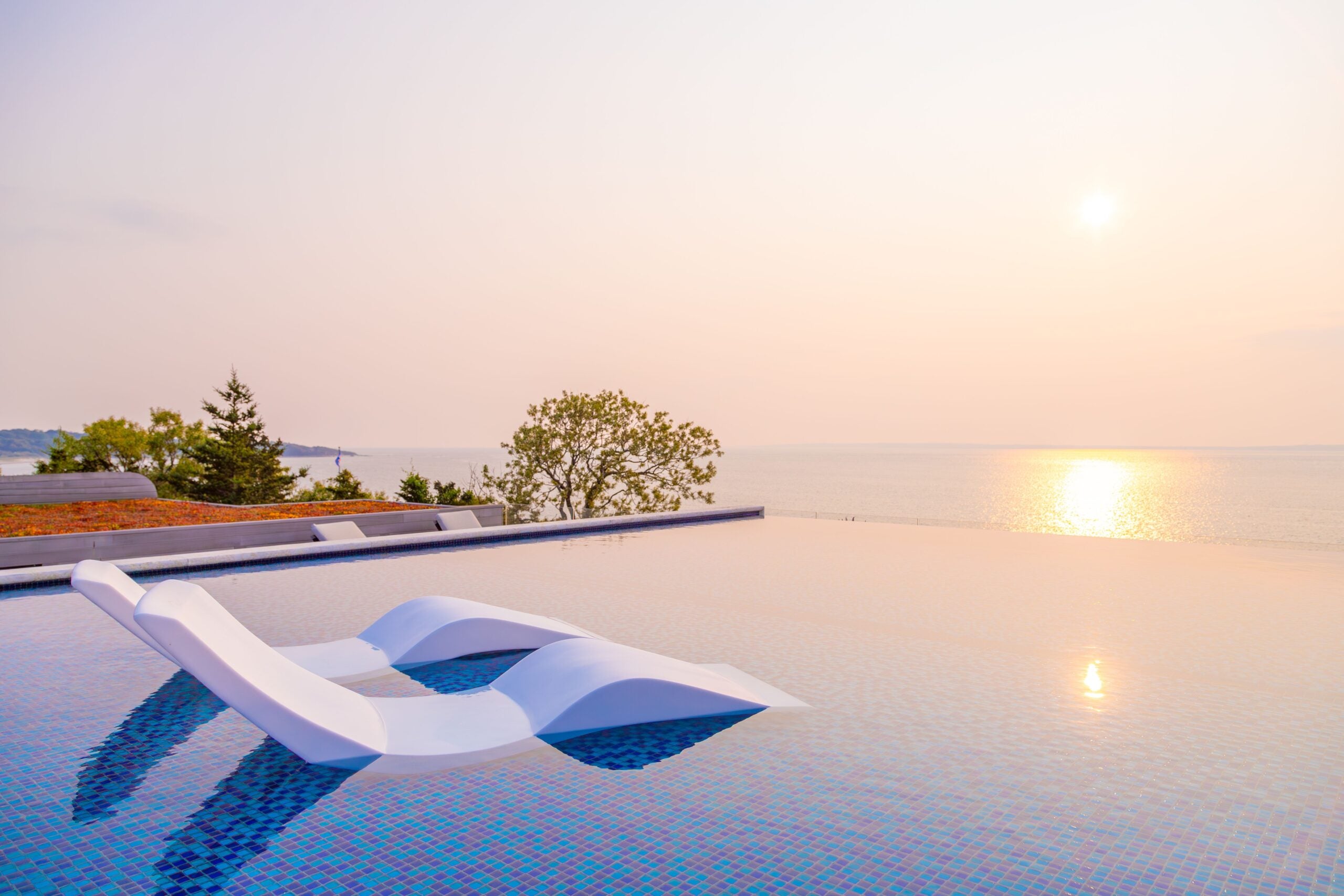 Not to be outdone, the lowest floor of the home offers luxurious amenities including a wine cellar, media and games rooms, sauna, gym, and half bathroom.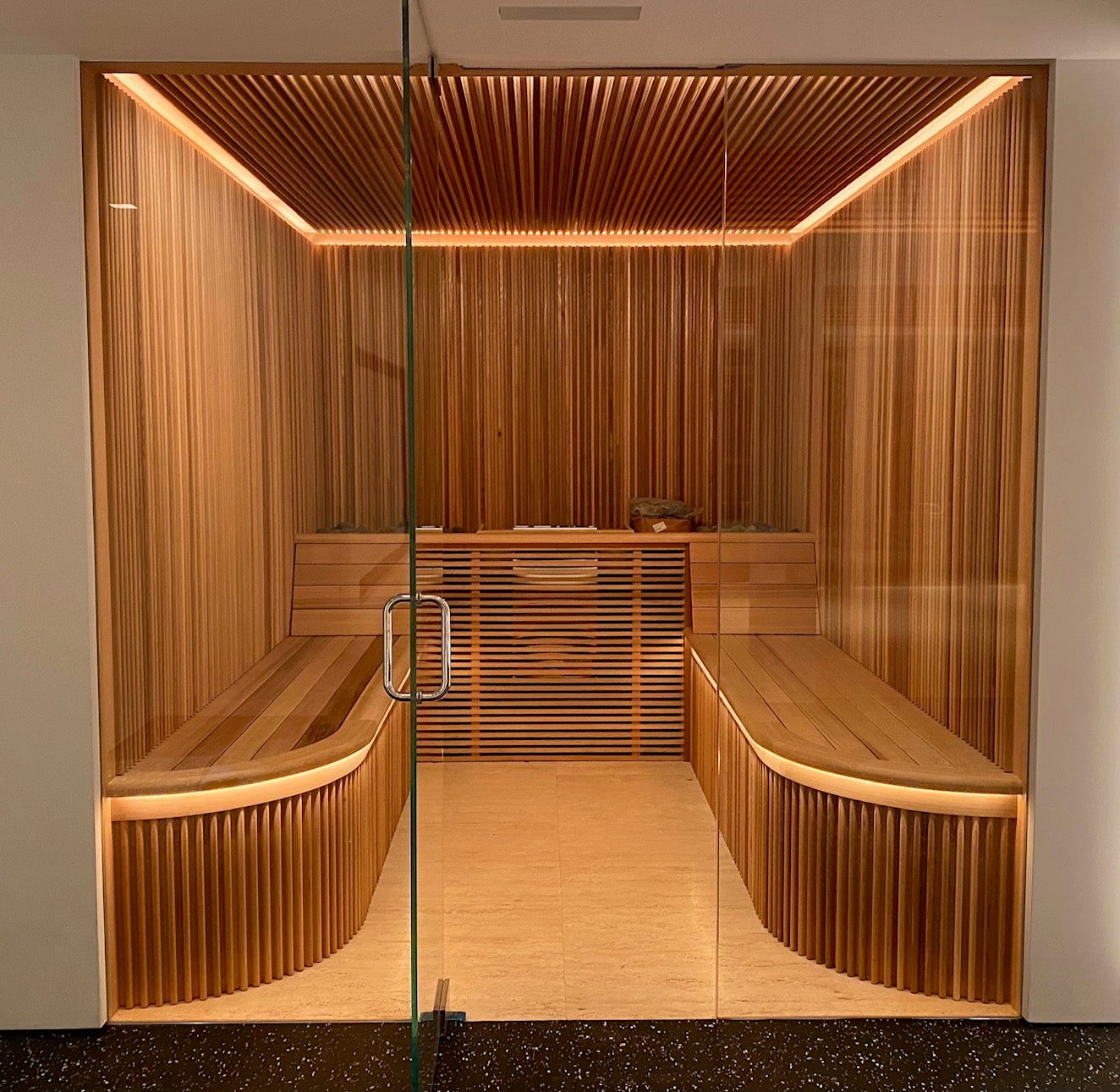 The property also includes a two-bedroom, two-bathroom guesthouse, but the garage is attached to the main house.
The house is surrounded by fields of wildflowers, specimen trees, botanical gardens and a manicured lawn. Access to the 250 foot long private sandy beach is via stone steps.
"The home, which celebrates and was envisioned using the 14 patterns of biophilic design, promotes positive, sustainable interaction and relationships between people and the natural environment," according to the listing. The property captures solar energy.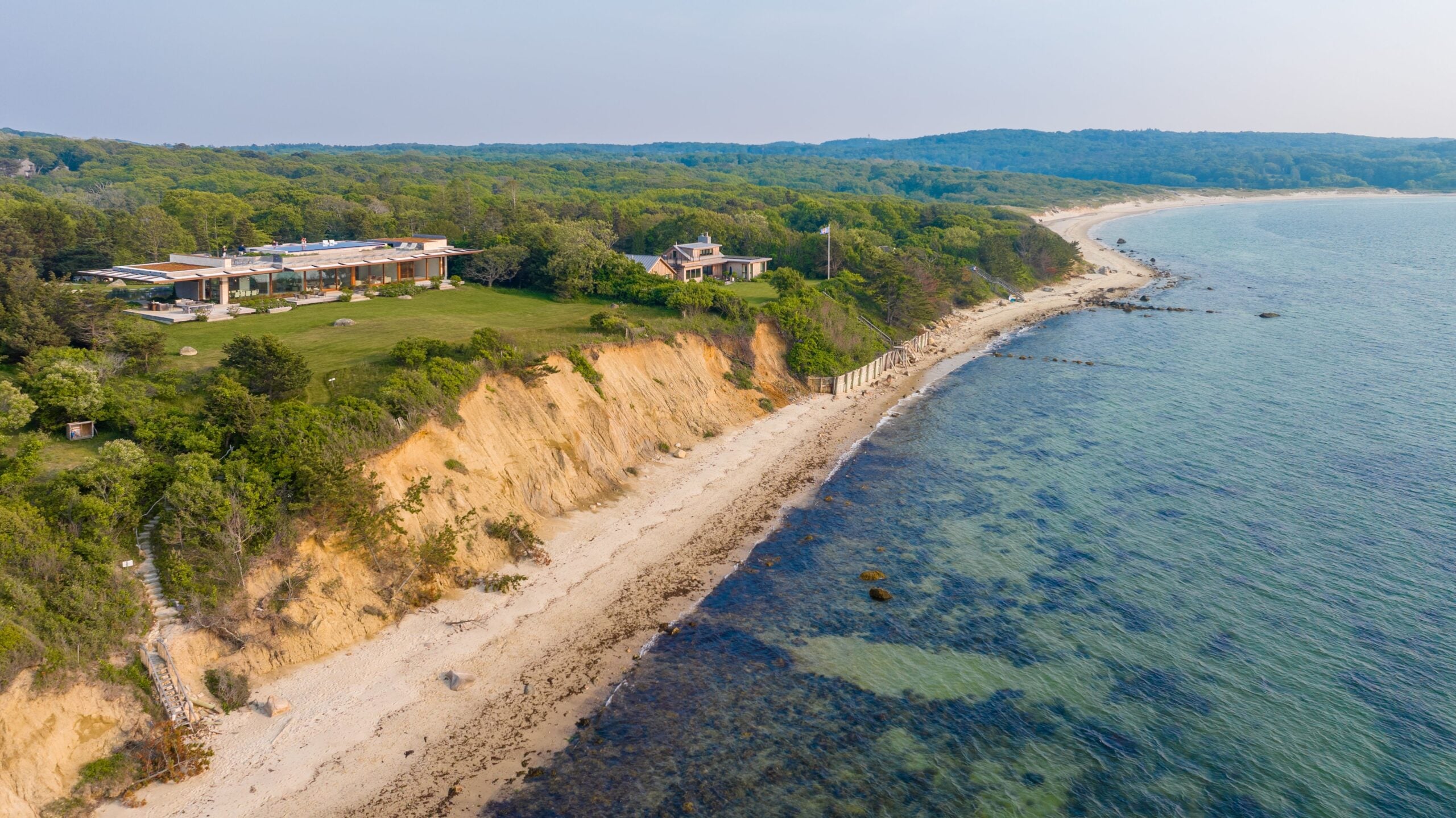 All areas of the Martha's Vineyard home that face the water offer expansive views of the Elizabeth Islands due to the property's elevated bank, Conover said.
Address bulletin
Get the latest news on home buying, selling, renting, designing and more.
Boston