Flashback: A look back at Meizu's dual-screen, buttonless phones
Meizu had an interesting history and after several turbulent years it pulled out of the smartphone market. Now under the wing of automaker Geely, the company is set to make a comeback with the launch of the Meizu 20 series on March 30. As there are still a few weeks left, let's take a look at more interesting Meizu phones while we wait.
The company was founded in 2003 and initially manufactured MP3 players. Its first phone was unveiled in January 2007. It was dubbed the Meizu M8 and it ran "Mymobile" software based on Windows CE 6.0. However, bringing the phone to market turned out to be a huge problem. Meizu showed off the M8 at CeBIT in March 2008, more than a year after first announcing it, and it was still in the prototype stage with barely working software. But that was just the beginning of the M8's woes.
According to Apple lawyers, it bore more than a passing resemblance to the iPhone. After an emergency redesign, the phone also changed its name to "miniOne". The legal battle continued and M8 production was eventually halted in 2010 and all sales banned.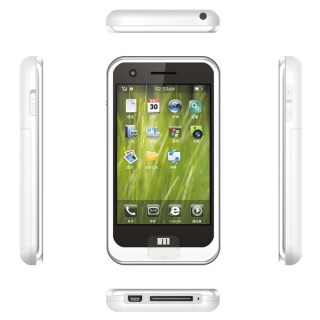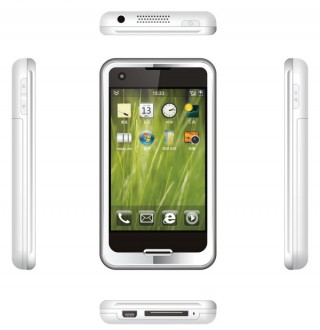 Meizu M8: original design • redesign (image source)
The Meizu M9 was launched in early 2011 and it was the company's first Android phone. This model was powered by the Samsung Hummingbird chipset, a year after the original Galaxy S used it. This was just the start of Meizu's relationship with Samsung.
This was followed by the Meizu MX, which was also the first official release of the heavily customized Android skin known as "Flyme OS". The MX also used an Exynos chip and featured a sharp 4.0-inch qHD display. Meizu was still openly borrowing from Apple's designs, as we noted in our review.






Meizu-MX
Moving on to the Meizu MX3, its fame was that it was the first smartphone with 128GB of inbuilt storage. That was a lot for 2013. And if you'll allow us a little detour, flagships 10 years later should have over 128GB of base storage – there we said it. By the way, this phone used the Exynos 5410 Octa (aka the Galaxy S4 chipset). Meizu was arguably the biggest Exynos customer outside of Samsung itself.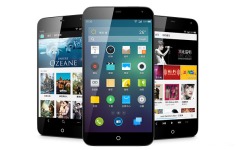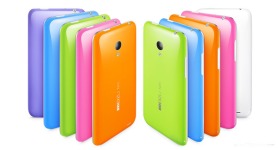 Meizu MX3
The company opened up to new vendors, and the late 2014 Meizu MX4 was the first to use a MediaTek chipset. It had an eye-catching 5.36-inch bezel-less display (on the sides, at least), offered great battery life and audio quality, the 20.7MP camera was solid too.
At this point, Meizu's main problem was that its phones were relatively unknown outside of China at a time when Xiaomi and OnePlus were growing rapidly.






Meizu MX4
Meizu M1 Note from 2014 also deserves attention, it was the first of the affordable Note series. Despite its relatively weak MediaTek MT6762 chipset that only had Cortex-A53 cores, the 5.5-inch 1080p display used a fancy IGZO panel (although its quality wasn't as good as on Sharp phones).






Note Meizu M1
Alright, let's get to the really good stuff. The Meizu Pro 5 was an enviable flagship – its metal unibody looked sleek, as did the 2.5D Gorilla Glass on the front that sat above the 5.7-inch (1080p) AMOLED display.
This phone was powered by the Exynos 7420 Octa. A few months earlier, Samsung launched its Galaxy S6 with this exact chip and only this chip (Qualcomm had a moment in 2015). The 16MP Sony-made camera sensor on the back featured OIS and produced impressive images. We concluded our review by saying that the Meizu Pro 5 was an easy phone to recommend, if only people could buy one – Meizu's distribution network was still sorely lacking compared to its competitors.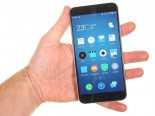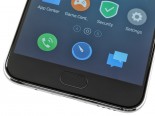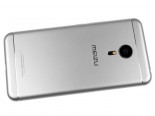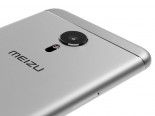 Meizu Pro 5
Then in 2016 came the Meizu Pro 6. It was smaller than its predecessor with a 5.2-inch Super AMOLED display but no less premium (metal body, Gorilla Glass 4, 3D Touch, etc.). However, the reason we remember this model is different – it was one of the very few phones to use MediaTek's Helio X25, a rare chipset with a 10-core processor.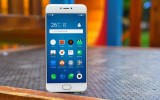 Meizu Pro 6
The three-cluster design featured two Cortex-A72s (2.5 GHz), four A53s (2.0 GHz), and four more A53s (1.4 GHz). This beat most Android phones in multi-core benchmarks, but not all (notably the Galaxy S7 edge and Huawei P9 beat it in our tests, albeit only narrowly). The Mali-T880 MP4 GPU, however, underperformed in comparison.
The Helio X20 was an earlier 10-core design (same hardware, but the A72 pair ran at 2.3 GHz) and a few months later Meizu used it in the more affordable MX6. There was also the Meizu Pro 6 Plus after that, which upgraded to the Exynos 8890 Octa, the same chipset the Galaxy S7 used earlier in 2016. The Plus featured a 5.7-inch QHD display (also with 3D touch).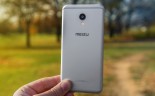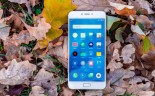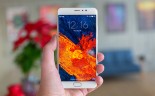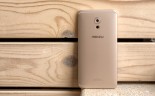 Meizu MX6 and Meizu Pro 6 Plus
Meizu has always tended to think outside the box, at least when it wasn't trying to copy the iPhone. The Meizu Pro 7 and Pro 7 Plus were launched in mid-2017, and in addition to having 5.2″ FHD and 5.7″ QHD Super AMOLED displays on the front, respectively, they also had 2″ AMOLED on the back (240 x 536px).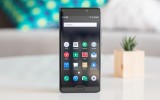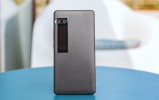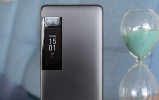 Meizu Pro 7 Plus
We've seen a number of gaming phones with a secondary rear screen since then, as well as phones like the Xiaomi Mi 11 Ultra. This screen could work as a viewfinder when taking selfies with the main camera, but unfortunately it lacked the Always On feature.
The Pro 7 High Edition and the Plus used the Helio X30, the last of the X-series and MediaTek's latest attempt at a 10-core processor. The base Pro 7 instead featured a Helio P25 (8-core processor). The Pro 7 series was also the first time Meizu brought a dual camera, although it was a color + monochrome combo rather than an ultra-wide or telephoto lens.
Meizu continued to produce interesting designs over the years, but the company never grew as big and as popular as some of its compatriots. It eventually ended its operations, releasing a new phone from time to time. Before concluding, we wanted to mention an interesting prototype – the Meizu Zero.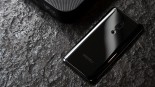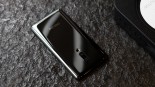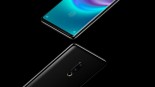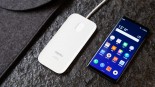 The Meizu Zero prototype never saw a commercial release
Can you guess why it's called that? It had exactly no buttons, speakers, or charging ports. Side buttons were replaced with capacitive sensors, the speaker used a piezoelectric transducer, the battery was charged via a proprietary 18W wireless system, data transfers were performed via cellular networks and Wi-Fi. -Fi.
None of this was previously unheard of, for example HTC U12+ got rid of side buttons, Sharp and Xiaomi had had piezo speakers, wireless charging was fairly well established in 2019. However, that was the first phone to combine it all in one place while simultaneously throwing away all moving parts.
With Apple grumbling about installing a USB-C port on its iPhones, many believe it wants to remove the wired charging port altogether. This isn't new speculation, we've been hearing some version of this rumor for years now. But if it actually does, it will be a rare opportunity for Meizu to say "we did it first".
What happened with the Meizu Zero? It started well, winning an iF Gold Award for its "non-porous" design (Google's Pixel 4 and 4 XL also won Gold Awards that year). However, things fell apart a few weeks later – Meizu was using a crowdfunding campaign on Indiegogo to try to promote the phone and it set a modest goal of $100,000.
After two months of campaigning, the phone had just 29 backers, of which only 24 had actually pre-ordered the phone at the, say, ambitious price of $1,300. Someone picked up the $3,000 "Pioneering Unit" single, though we can't promise someone wasn't working at Meizu at the time. Even with the extremely low funding target, this was not enough and the very subdued interest led the company to cancel the project altogether.
Meizu never lacked ambition and when it was doing its own thing it produced some truly unique designs. We're not saying they were all good, but they were unique.
We hope the business keeps the same spirit and expands into more markets – with Geely's financial backing and global retail presence, it seems set to do just that. Geely's interest goes beyond diversifying its portfolio, Meizu is working on infotainment software dubbed FlymeAuto, which will promote vertical integration into the Geely product family.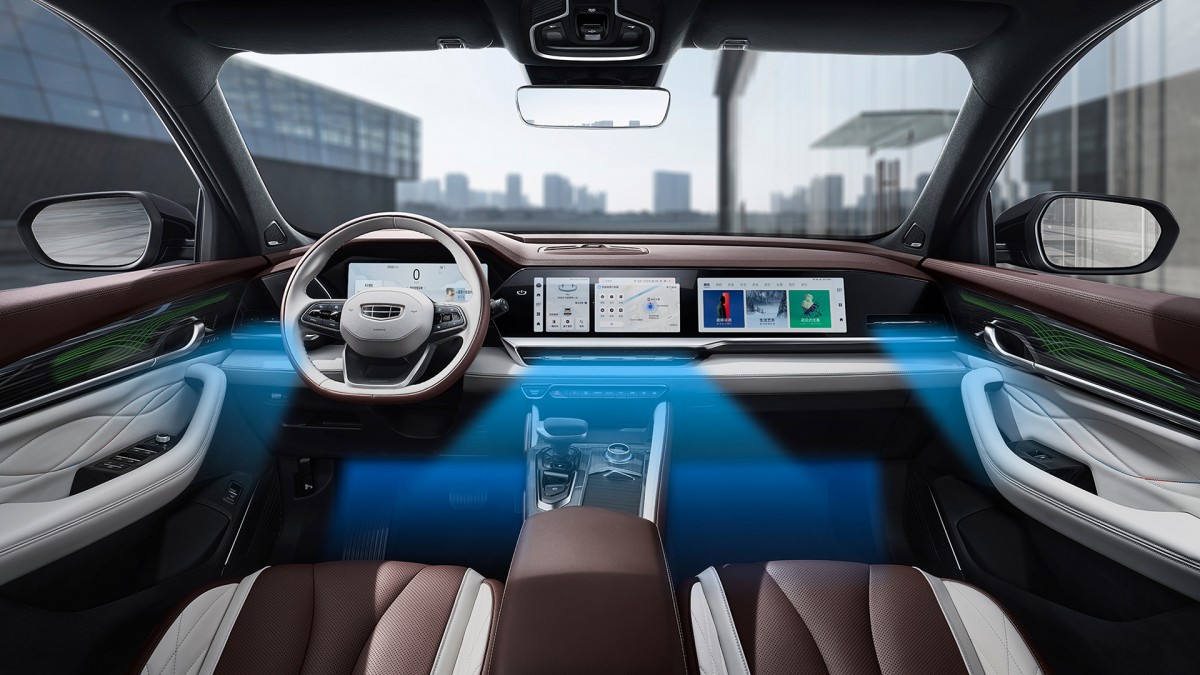 Which is your favorite Meizu deign – one of the phones we've mentioned above or one of those we've skipped? And do you think the Zero concept had any merit or was it just a gimmick?
Tech
Not all news on the site expresses the point of view of the site, but we transmit this news automatically and translate it through programmatic technology on the site and not from a human editor.