Many of us have encountered a stray cat and wanted to bring it home. The Humane Society of the United States estimates that there are 30 to 40 million community cats (its umbrella term for stray and feral cats) across the country.
"The temptation to save a stray cat can be strong," according to Dr. José Arce, president of the American Veterinary Medical Association. "Chances are you even know someone who took in a stray cat and then shared a wonderfully fulfilling life with it."
Below, Arce and other cat behavior experts outline what you should do if you encounter a potential stray "to ensure the best possible outcome for both of you."
How to get a stray cat to come to you
Be careful when approaching an unfamiliar cat, Arce advised. It can be fearful and capture attempts could result in injury to you or the animal.
Some strays may be friendly and approach you for food or attention, while others may be too scared to let you approach, the Humane Society said. "But they usually eat immediately if you put food on them."
What to do with a stray cat
Find an owner
Arce said: "If an unfamiliar, collarless cat finds its way into your heart and home, it's important to remember that someone else might miss that cat."
You need to check if the animal is "really a stray or just a neighborhood resident going around".
Check to see if the cat has an ear dome (when the top of an ear is flat instead of pointed). This is the "badge of a community cat", according to the Humane Society, indicating that it was spayed or neutered through a local community program and has an outdoor home.
A cat without a collar is not necessarily a stray, Arce pointed out. "Many cats that have an owner don't wear a collar and need to be left alone. They are usually not lost and will find their own way."
If you have reason to believe a cat is stray or are concerned about the animal's health or welfare, Arce advises these steps:
Post a chat message on your local social networking platform, like Nextdoor
Check out all the websites that reunite lost pets with their owners, such as lost.petcolove.org
Have the cat scanned for a microchip containing the owner's information. You can do this at a local veterinary clinic, animal care and control office, or shelter.
It helps to provide shelter for the cat while you search for a possible owner.
Bring them inside
People for the Ethical Treatment of Animals believes that stray cats shouldn't simply be left with food without capturing them to ensure their safety. It is essential to remove animals from the streets, according to the advocacy group.
Catie Cryar, a spokeswoman for PETA, said Newsweek"Because cats struggling to survive on the streets face freezing winters, scorching summers, speeding cars, contagious diseases, and attacks from stray dogs and cruel humans, PETA encourages all who encounter homeless cats or kittens to bring them inside."
Food should only be used as a way to safely trap the stray cat, according to PETA. "Otherwise, the feed only serves to help homeless cat populations proliferate."
You can lure the cat into a humane trap with food, feeding it at the same time and place every day to establish a routine, the Humane Society says.
PETA's website provides detailed advice on how to trap a stray cat. Cryar also offered these three tips to help you capture shy, scared, or unsocialized cats:
Add a soft liner to a humane or box trap
Use strong-smelling food as bait
Stay within sight of the trap at all times.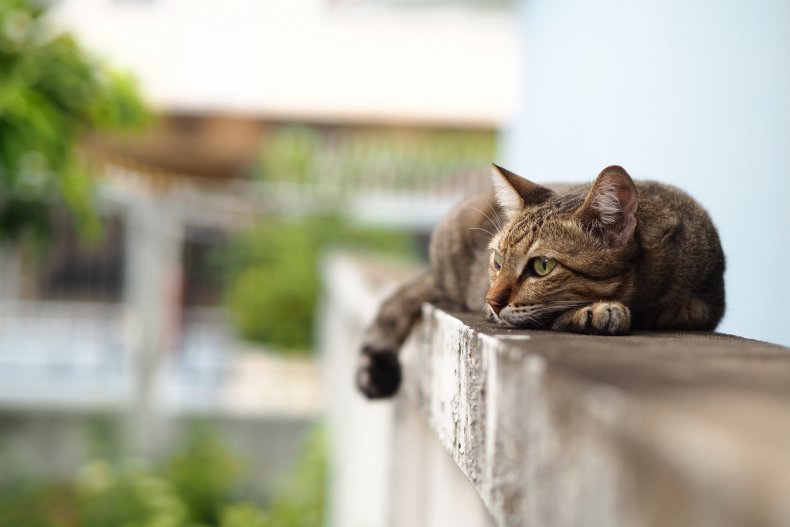 Be careful with kittens
Before stepping in to care for potentially stray kittens, Arce recommends that you contact your local animal care and control office or shelter for advice.
Stray kittens can be "particularly tempting to bring home," he said. However, "this may not always be best for the kitten" as it may still nurse and its mother may be nearby but hiding or searching for food.
If someone tries to move the kittens, the mother may reject or even kill her offspring, the UK-based Royal Society for the Prevention of Cruelty to Animals (RSPCA) has warned.
You should only take action if you don't see the mother within a few hours or if the kittens appear to be in distress or in a dangerous location, according to the Humane Society.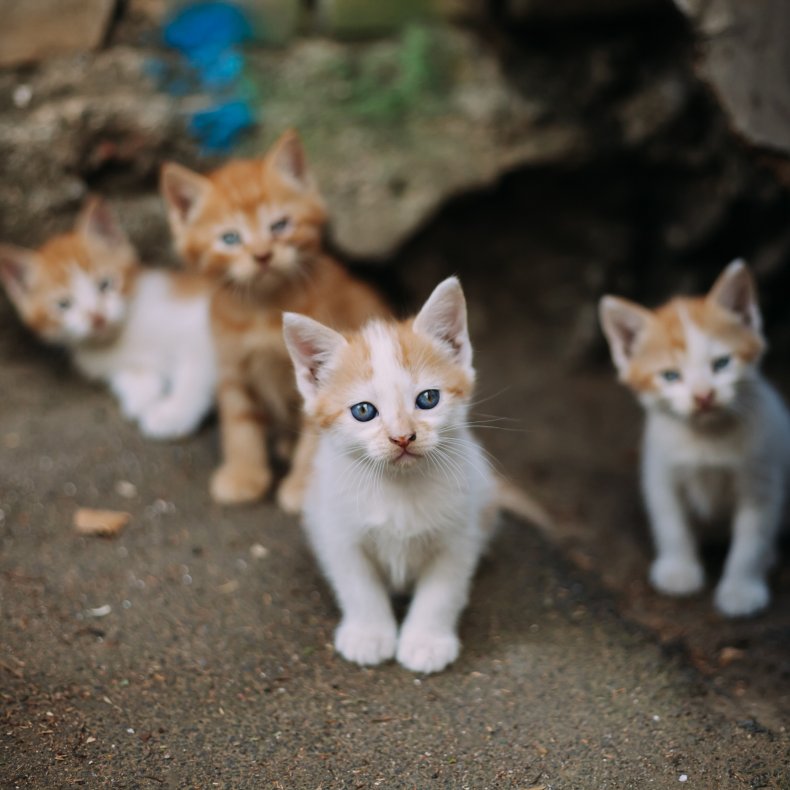 What to feed a stray cat
Dry cat food is the best option, according to the Feline Foundation, a group that rehabilitates stray cats in the Indian city of Mumbai. Kibbles are convenient because they can be stored and dispensed easily and are less expensive than cans or wet food pouches.
Your leftovers, or even the meals you prepare for the stray cat, may not meet the cat's nutritional needs, the foundation said. Commercial cat food will.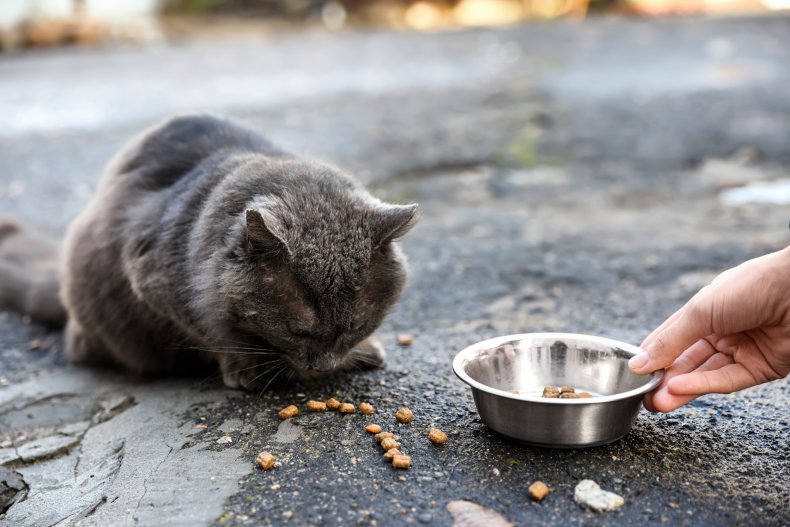 Where to take a stray cat
Take the stray dog ​​to a local veterinarian. Cats that have been outdoors may have parasitic, fungal, viral or bacterial diseases, some of which also affect humans. Stray cats can also be malnourished or injured, Arce said.
The veterinarian will carefully examine the cat for any parasitic diseases, such as ear mites or flea infestation and tapeworm infection, and can recommend appropriate treatments.
Other tests, vaccines, or pest control products may be needed, depending on the cat's approximate age, health, and needs.
How to Adopt a Stray Cat
If you've checked the cat for a microchip and couldn't locate an owner, you can decide to take the cat on yourself, the RSPCA said.
"Adopting any cat is a big responsibility," Cryar said. "Potential adopters should first make sure they have the time, space and resources to provide a cat with lifelong affection, food and veterinary care."
You also need to consider how well the cat will fit in with your family, including other pets, as well as the care it will need to lead a healthy and happy life, Arce said.
"If a suitable home cannot be found, cats should be taken to an open-entry shelter, where they will have the best chance of finding a loving indoor home," Cryar said.
You can also contact local cat charities, as many have former strays available for rehoming.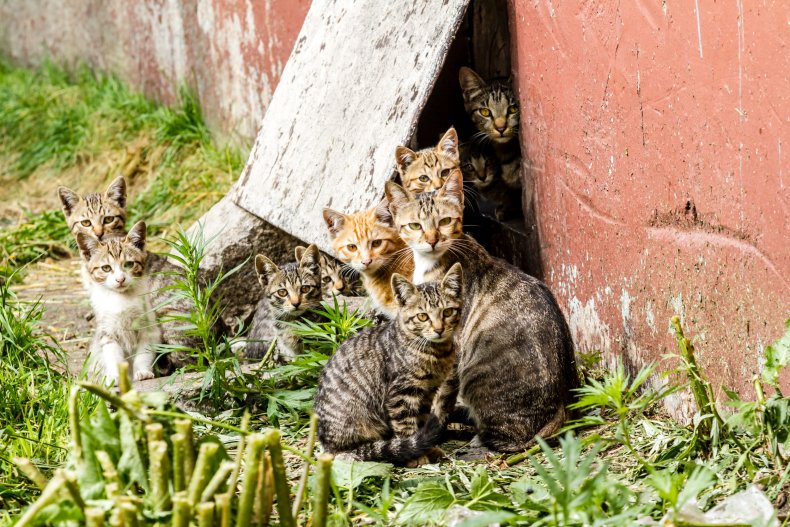 gb7
Not all news on the site expresses the point of view of the site, but we transmit this news automatically and translate it through programmatic technology on the site and not from a human editor.