Explaining Biden's New Border Strategy: Deporting Some Migrants While Expanding Some Asylum Claims
The Biden administration last week announced a major new crackdown on unauthorized migration at the border while opening new legal pathways for some people to enter the United States.
At issue again is Title 42, a decades-old public health law that was first used by the Trump administration in the wake of COVID-19 to initiate restrictions on humanitarian protections and quickly deport people. immigrants.
While the Centers for Disease Control and Prevention tried last year to overturn the border deportation order, a federal judge in Louisiana kept it in place — then the Supreme Court agreed to hear a appeal from mostly GOP-led states, stopping another federal judge's decision. ruling that Title 42 was to end in December.
President Joe Biden's government has both defended and criticized Title 42, but officials now say they must enforce it while legal battles unfold, even though Biden said last week, "I don't don't like the title 42".
The plan announced last week will use Title 42 and other methods like the standard Title 8 authority to send up to 30,000 unauthorized Haitians, Cubans, Nicaraguans and Venezuelans to Mexico each month.
At the same time, the Department of Homeland Security is expanding a parole program to allow up to 30,000 migrants per month to seek asylum as long as they meet specific criteria. Applicants will need sponsorship in the United States and will need to pass background checks. Those who enter the United States illegally will be disqualified.
"What we heard today was a major expansion of border law enforcement but, at the same time, the creation of some legal pathways for people to legally enter the country and some ways to ask for an asylum appointment in advance as well," said Andrew Selee, president of the nonpartisan Migration Policy Institute.
Diplomatic tensions and logistical challenges have prevented the return of many Cubans, Nicaraguans and Venezuelans to their countries of origin. The new agreement with Mexico will allow more of them to be quickly sent back across the border as long as the Title 42 order remains in place, pending a decision from the Supreme Court. (Court arguments are scheduled for February.)
While the move drew criticism from both sides of the political spectrum — Sen. Bob Menendez, DN.J., called it a "disastrous and inhumane relic" — Homeland Security Secretary Alejandro Mayorkas said Sunday, on ABC's "This Week" that the immigration system is being constrained by Congress' inability to enact more significant changes.
The Department of Homeland Security intends to implement the recently announced migrant removal plan even if Title 42 ends, officials said Thursday.
However, some experts say using standard immigration processes to return non-Mexicans to Mexico could be difficult and will require full cooperation with the Mexican government – ​​a subject that should arise when Biden meets Andrés Manuel López Obrador to peak this week. .
"It's going to be a little more complicated because Mexico would have to sign a real deal with the United States to bring people back under Title 8, which was the usual way to get people back," said Selee of the Migration Policy Institute. ABC News. "But it's possible to do that."
Mexico has in the past opposed so-called "safe third country" agreements to receive migrants and was reluctant to cooperate even with the temporary admission of migrants under the "remain in Mexico" protocols launched under the Trump administration. But throughout the pandemic, Mexico has taken back some non-Mexican migrants, mostly from countries in northern Central America.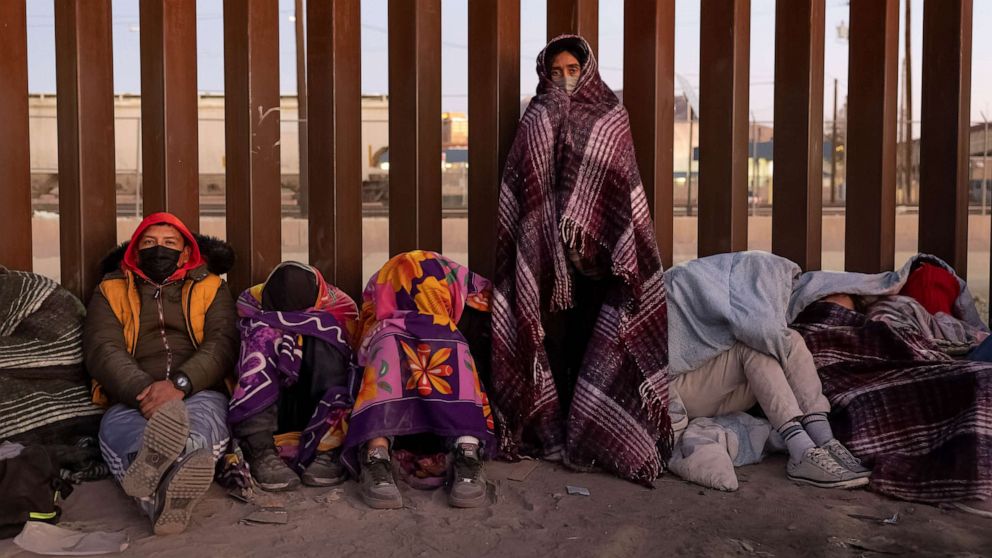 The United States deported nearly 345,000 Salvadorans, Guatemalans and Hondurans in fiscal year 2022. The vast majority were returned to Mexico, a U.S. official said.
A small number of Cubans, Nicaraguans and Venezuelans had also been deported to Mexico before last week's announcement, according to two US officials.
Despite potential diplomatic and legal complications that could prevent deportations, Mayorkas said Thursday the administration intends to use standard immigration processing under Title 8 of U.S. law to remove Cubans, Haitians, Nicaraguans and Venezuelans not allowed once Title 42 is over.
"The longevity of these programs is something that, of course, depends on what we experience on the border and how dynamic, as I mentioned, of the migration challenge that grips this hemisphere – and quite frankly, the whole world" , says Mayorkas. "As far as Mexico is concerned, Mexico makes its independent decisions with regard to the needs that it must meet through the mechanisms available to it."
Immigrant advocates remain concerned that the Biden administration's new plan will effectively result in an extension of the Title 42 order for Cubans, Haitians and Nicaraguans, restricting their access to asylum and other humanitarian protections due to the speed of the deportation process.
Eleanor Acer, senior director of Human Rights First, said the strategy meant a "doubt on the cruel and counterproductive policies" of the Trump administration.
"Every day that these policies are in place, people seeking refuge will be sent back to suffer horrific abuse," Acer said in a statement. "This subversion of human rights and refugee law is a stain on the record of President Biden and his administration that will indelibly damage human lives, human rights and the refugee protection system across the country. the world."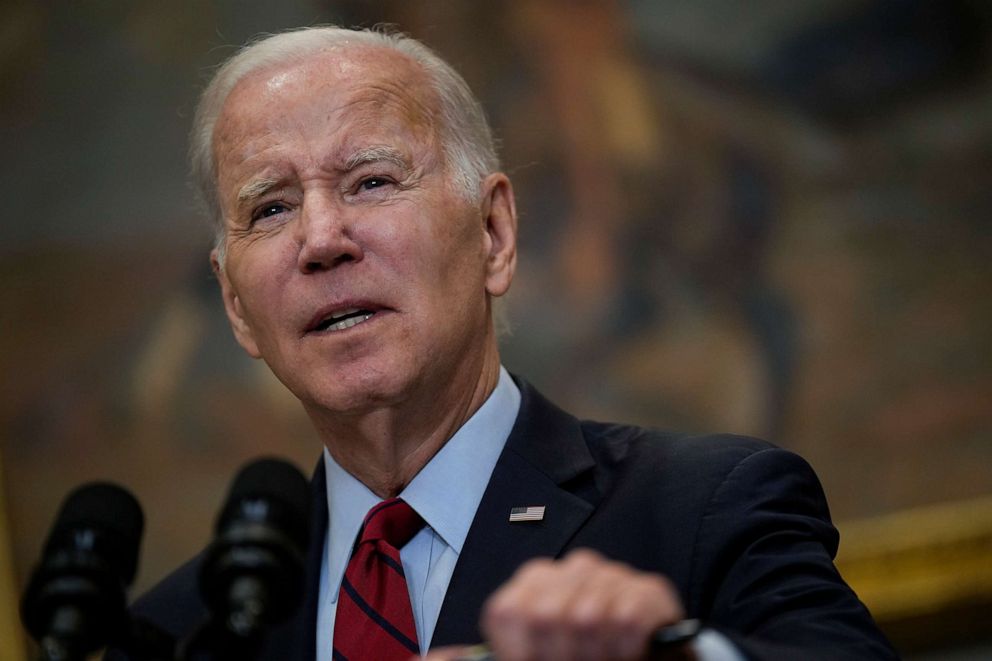 Although the Trump administration has tried to force Mexico to accept more migrants, there are important distinctions with the Biden administration's approach, such as matching parole options and a commitment to triple admissions. of refugees from the Western Hemisphere over the next year.
"I think we have to see the details before we know — there are certainly echoes of what we've seen under the Trump administration, even if it's not exactly the same policy," Selee said.
There are limited exceptions for those who may be subject to the Title 42 order, including those deemed "especially vulnerable" by the Department of Homeland Security.
ABC News' Luke Barr contributed to this report.
ABC News
Not all news on the site expresses the point of view of the site, but we transmit this news automatically and translate it through programmatic technology on the site and not from a human editor.