News
ESPN premieres cover of Phil Collins' "In the Air Tonight" as new "Monday Night Football" anthem
ESPN debuted a new "Monday Night Football" anthem Monday night for the NFL's Week 2 doubleheader.
Country music singer Chris Stapleton teamed up with rapper Snoop Dogg and drummer Cindy Blackman Santana for a cover of the Phil Collins classic "In the Air Tonight," a rendition that garnered widespread praise on social media.
The new theme song debuted just before the Carolina Panthers played the New Orleans Saints, in which the Saints came out on top with a 20–17 victory. The song was replayed before the second game of the evening between the Pittsburgh Steelers and the Cleveland Browns, broadcast on ABC.
The anthem will be heard before all "Monday Night Football" games throughout the season, ESPN's Week 18 Saturday doubleheader, the Super Wild Card and the network's first divisional playoff game, said ESPN in a press release.
INCREDIBLE CATCH OF CHRIS OLAVE HELPS SAINTS TO EARLY DIVISION VICTORY OVER PANTHERS
The new theme song will also air this season on ABC. The network announced it will simulcast 10 "Monday Night Football" games this fall, alongside its regular broadcasts on ESPN.
The October 2 game between the Seattle Seahawks and New York Giants will be the next Monday night game on ABC. The move helps fill gaping holes in ABC's fall lineup as Hollywood writers and actors continue their strikes.
ESPN said the new "Monday Night Football" anthem "features Chris Stapleton reprising Collins' lyrics, with Snoop Dogg, in his signature style adding football-centric verses, Cindy Blackman Santana, a powerhouse at the drums, vibrating the song's iconic drum. break and brings his own style and accents to this classic song.
STEELERS FORCE BROWNS INTO FOURTH QUARTER TO SNAP FIRST VICTORY OF SEASON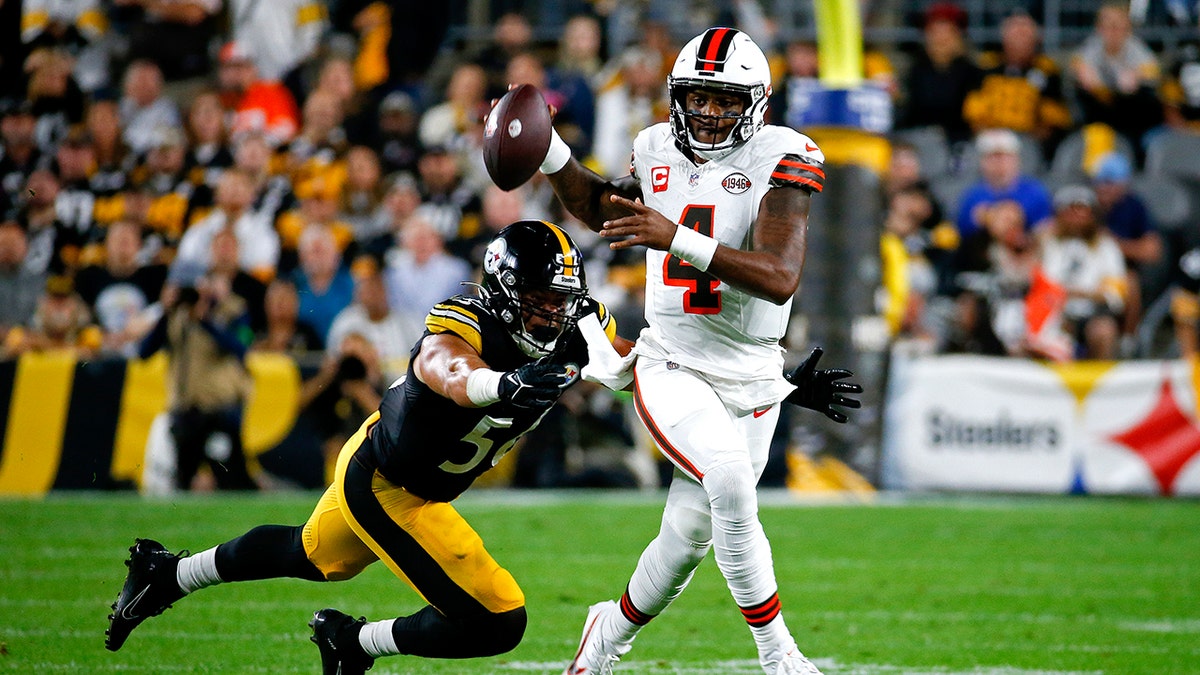 "The opening show will feature NFL stars, game highlights and dramatic moments interspersed with dramatic performances from all three artists. "ESPN's Creative Content Unit produced the open in collaboration with the musical trio and Grammy Award-winning record producer Dave Cobb," the statement continued.
CLICK HERE TO GET THE FOX NEWS APP
The classic instrumental theme "Heavy Action" featured on "Monday Night Football" since 1975 will still play after the new theme song.
Hank Williams Jr.'s song "All My Rowdy Friends Are Here on Monday Night" was the theme song from 1989 until 2011, when it was dropped following Williams' controversial comments about President Obama. era. The song later returned under the theme "Monday Night Football" from 2017 to 2019.

foxnews