[ad_1]

Gareth Southgate called England's performance against Hungary "disappointing" and said his side made many simple mistakes in the draw at Wembley.
After the highs of 2021 so far, it was a lackluster performance from an England XI who wouldn't be too far from the strongest available to Southgate.
Hungary took the lead when Luke Shaw came on trial for catching Loic Nego with a high boot, handing the visitors a penalty. Roland Sallai sent well, before John Stones equalized shortly after.
But despite a plethora of attacking talent, England failed to find the winner against their well-trained opponents, unlike the 4-0 victory in Budapest last month.
Southgate said: "It was a disappointing performance. All credit to Hungary, I thought they gave us a tactical problem. We weren't smooth and I didn't think we were playing at the level we had. need to play.
"It's hard to pin down. We're going to go away and think about the team's balance a bit, but individually we can also do better and we made a lot of simple mistakes with the ball.
Highlights of the Group I match of the European World Cup qualifying between England and Hungary from Wembley

"I think we have to accept that we have come down below our usual levels. It was a surprise, but it was a night when individually and collectively we did not reach the heights that we have been… We didn't. did not do enough to win the game.
"We haven't created as much as we would have hoped but we have to give the credit to Hungary. We have sometimes lost a bit of positional discipline so we have a lot to think about and work on.
"We wanted to try and get a spark. We had struggled to create a lot of clear chances and we were hoping the coolness at this point could have produced that.
"We changed the system because we were a bit open in the counterattacks and we had to solidify from that to start. We hadn't opened them with 4-3-3, and so with two 10's and wingers we wanted to try to pose a different problem to them, but we did not create more chances than before.
England's remaining matches
November 12 – Albania (h)
November 15 – San Marino (a)
"I thought we were a little anxious with some of our passes and thought we were trying to force it a bit. We had to simplify our game a bit and move the ball faster sometimes. I feel like we should have been better. "
Southgate chose to play Declan Rice, Phil Foden and Mason Mount together in midfield for the first time. However, the manager did not want to single out the players, but rather to look at the collective performance.
He added: "We've been in 4-3-3 a lot, but with a different profile from number eight. Today we wanted to see something a little different and we didn't have Phillips anyway, which has been a critical part of that. midfielder, and we knew we had to break a crowded defense tonight. I'm not sure it's about the player profile… we didn't have the same fluidity as We waited.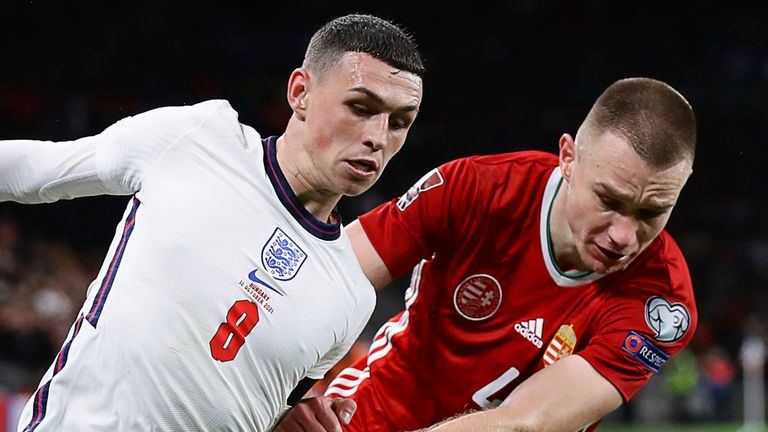 "We shouldn't judge things on a match based on that kind of experience because from the start we weren't precise in our game. We gave the ball away, we were passing things and I think we were. This is the first time in a long time and we have to raise our hands for it.
England need four points in their last two games against Albania and San Marino to qualify as Group I winners.
Southgate concluded: "It was one of those nights where we started off badly, we didn't have any pressure on them, we gave useless passes which led to counterattacks that made you feel like you were 'being stretched… It was unusually disjointed. We have to make sure we get it right for the next month. "
Rice: We couldn't find the finishing touch that kills
Declan Rice said England will continue to stick together and kneel – calling on UEFA to impose tougher penalties on Hungarian fans after booing the anti-racism gesture in Tuesday's game

Declan Rice said it was difficult for England's attacking players to create against Hungary and had his say on whether the visitors penalty should have been imposed.
He told ITV: "You can tell [performance] was poor because we drew, but we dominated. It was a silly penalty to give, but it was good to get back into the game. We had to keep a cool head, keep playing, we just couldn't find that murderous touch at the end to get the win.
It worked at times. I think it's the first time that me, Mason and Phil have played together. I played with Mason, but never with Phil in the middle. It takes work, but it won't be perfect after a game. There were still some great moments of play between us, but maybe for lack of possession, we sometimes stretched. It was just about communicating and keeping fit instead of trying to win the ball.
"Sometimes you have to recognize the harshness of the opposition. Hungary were much better than they were when we faced them away. They were really tight, really compact, worked really hard and when you're playing against low blocks, it's hard for our offensive players to create stuff, but i still think we did enough to win the game.
"When you put your foot that high it still can be, but the way it came down was a little pathetic if I'm being honest. If you put your foot that high in the box it can still be a penalty, but I'll say no. "
Keane: A Night's Rest for England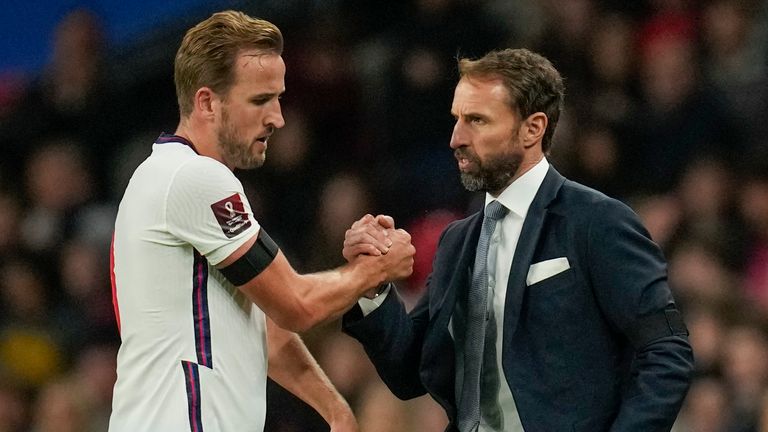 Air sports Expert Roy Keane also gave Hungary a lot of credit for detaining England, telling ITV: "I think England had a bad night. They weren't quite there. first minute they lacked a little energy, they were too casual, which led to the penalty.
"But I would give Hungary all the credit. They have been exceptional and their coach must be delighted with them. Their form has arrived in the game, but in the last six months we have seen them perform well.
"But England were a little behind and when you are and the teams are defending so well, you're gone for a long night."
Rossi: The players gave their skills and their hearts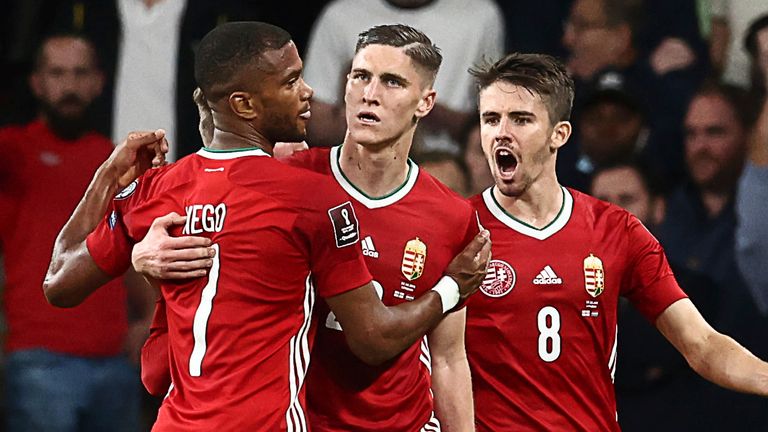 Hungarian coach Marco Rossi believes his side were lucky to come up against an out of the ordinary England, but praised the efforts of his players.
He said: "The guys followed the tactics from start to finish and they put something on their own – their skills and their heart. We were a bit lucky but we found an English team that didn't was not having their best night properly.If I'm not mistaken, this is the first time Hungary have taken points at Wembley after the 6-3 [in 1953].
"After the last game against Albania I was an idiot. We went out, but we are not the idiots that a lot of our fake supporters said about us."
Asked about the fan issues at the start of the match, where Hungarian fans clashed with the police, Rossi added: "No comment. I don't want to comment on this situation. It is not my task. might say could be interpreted otherwise. "


[ad_2]

Source link