Sports
Eddie Jones: 'I'm 100% to blame' for Australia's shock Rugby World Cup defeat to Fiji | Rugby union news
Australia head coach Eddie Jones takes 'full responsibility' for Wallabies' 22-15 defeat to Fiji in Sunday's Rugby World Cup clash; Australia are now in a three-way fight for qualification from Pool C with Fiji and Wales
Last updated: 09/17/23 11:27 p.m.
Eddie Jones shouldered the blame for Australia's shock 22-15 defeat to Fiji at the Rugby World Cup, which left the race to qualify for the quarter-finals of Pool C wide open.
Josea Tuisova's try and scorer Simione Kuruvoli's 14 points gave the Pacific Islanders their first ever victory over the Wallabies at a World Cup, and their first against them in a match since 1954.
Australia head coach Jones made no secret of how much the defeat hurt and took full responsibility for the result, which marked the team's sixth defeat in seven Tests this year.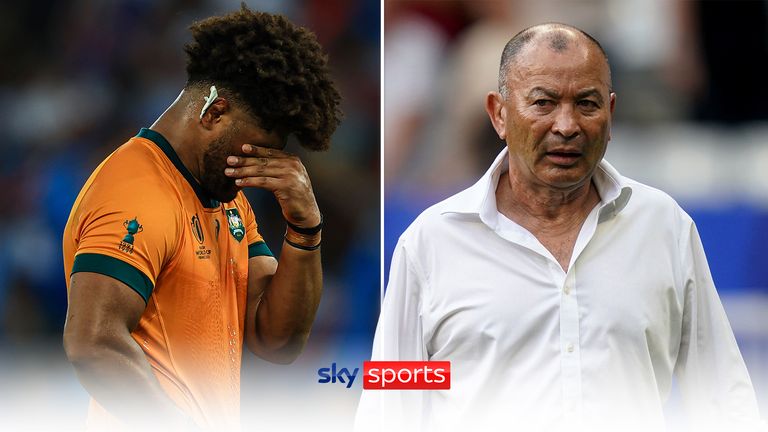 Eddie Jones says Australia fans should prepare for their clash with Wales and admits it was his fault in the Wallabies' defeat to Fiji.
"It hurts personally, 100 percent," Jones said. "I am 100 percent responsible for it. I chose a young team and I want this young team to be a good team.
"At the moment we had a bad day today, which can happen, and we have to be better next week, so it's my responsibility.
"We started the game very unusual, not like us. We were very precise at the start of the games. We played with quite a bit of pace and precision, and they were sloppy.
"From there we had moments in the match where we took the front foot, but we struggled to take the front foot and so, congratulations to Fiji. They played very well and It's a deserved win for them and I'm really happy for them as a team, and we have work to do.
Australia were dealt a major blow before kick-off when captain Will Skelton was forced out of the lineup due to injury, with vice-captain Tate McDermott and prop Taniela Tupou also sidelined. sidelined due to injury.
The Wallabies also consistently found themselves on the wrong side of referee Andrew Brace, conceding 18 penalties, 11 of them following a breakdown. Jones did not use these absences as an excuse, however.
"We can't blame the loss on Tupou or Skelton not being there," Jones said. "We have to be good enough to be able to deal with it.
"For penalties, when you're not at the forefront, it's quite easy to give penalties, so I'm not worried about our discipline. I'm worried about not being at the forefront of the scene.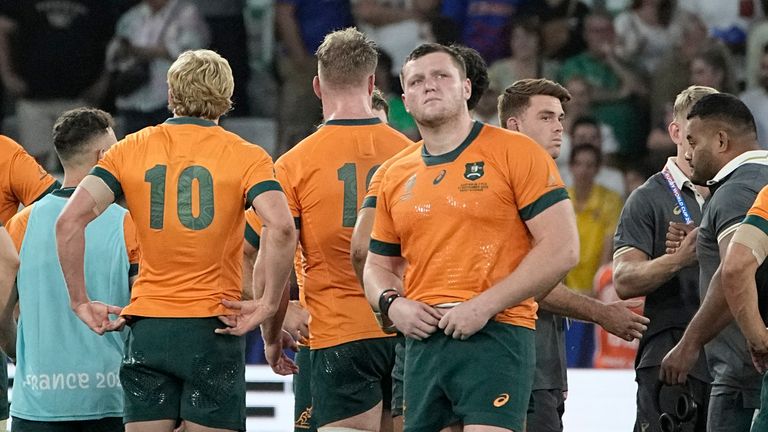 "In any rugby match you have to put yourself on the front foot. If you can't put yourself on the front foot then you struggle.
"It was always going to be a difficult day in terms of refereeing the match. We knew that, I expected it, but we weren't good enough to deal with it."
Australia now face a huge clash with Wales in Pool C on Sunday, September 24, as they aim to avoid elimination in the World Cup group stage for the first time in their history.
Jones, however, managed to take a positive look at the defeat for the future, with the Australian team on the field at the end of the match being the youngest in terms of average age they had fielded since 1995.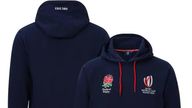 Buy the Rugby World Cup collection in England!
Support England while wearing the latest World Cup collection. Sign up and save 10% on your first purchase.
"Look, we went with a young team," Jones said. "I have no regrets. We are building a team for the future; we will go through painful moments.
"We are doing our best and I apologize. It's my fault. I take full responsibility for it.
"I was really pleased with the character that the young team showed. When Fiji are up front in a pretty hostile environment, it would have been easy for our team to go away, but they didn't. do.
"So in the gloom there are some really promising things, especially from the younger players."

Sky Sports