News
Eagles downplay violent argument between Jalen Hurts and AJ Brown: 'Everyone wants to play'
Philadelphia Eagles Quarterback Jalen Hurts was captured having a heated conversation with receiver AJ Brown during Thursday night's win over the Minnesota Vikings, but he downplayed the interaction after the game, calling Brown " good friend".
Thursday's broadcast showed a seemingly frustrated Brown mouthing words with injuries early in the fourth quarter with the Eagles leading by 13 points.
Head coach Nick Sirianni was seen intervening at one point and spoke directly to the 26-year-old.
LIPLESS EAGLES' JASON KELCE ON TRAVIS KELCE'S RUMORED RELATIONSHIP WITH TAYLOR SWIFT
"I don't know. I didn't see what was happening. We were just trying to manage the match," Sirianni said of the incident before being pressed further on his involvement which was shown during the show. .
"The conversations we have on the field will be private, and the conversations we will have in our locker room will be private. You don't need to know what's going on there."
APPLICATION USERS SEE THE INTERACTION HERE
Hurts suggested during his postgame speech that the problem had to do with Brown's contributions. during the game.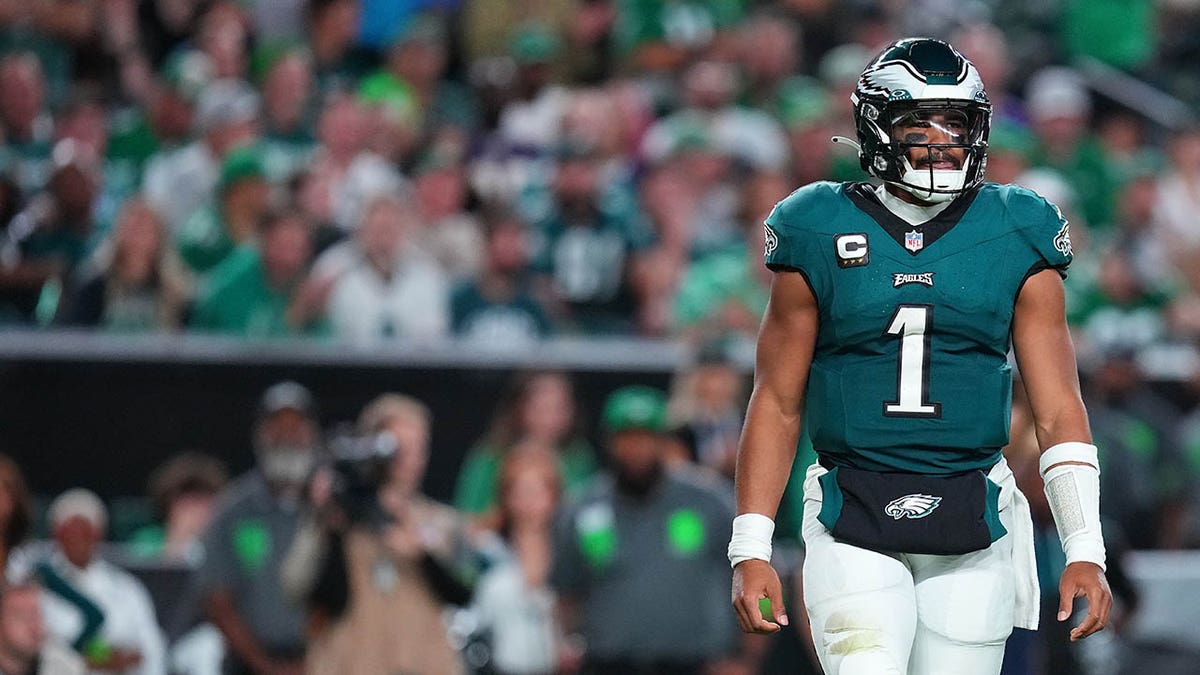 CLICK HERE FOR MORE SPORTS COVERAGE ON FOXNEWS.COM
"I think everyone wants to play and everyone wants to contribute. I'm not worried about him, he's a great player, a great teammate, a great friend, and we will do anything and everything to earn."
Brown was targeted six times and had four catches for 29 yards and no touchdowns. By comparison, he was targeted 10 times and had 79 receiving yards in the Eagles' win over the New England Patriots last week.
"We won. We won, I don't want it to be any bigger than what it is," Hurts added. "We're talking about external factors here, those things don't matter. What's said out there, which can potentially divide this group, doesn't matter. We won."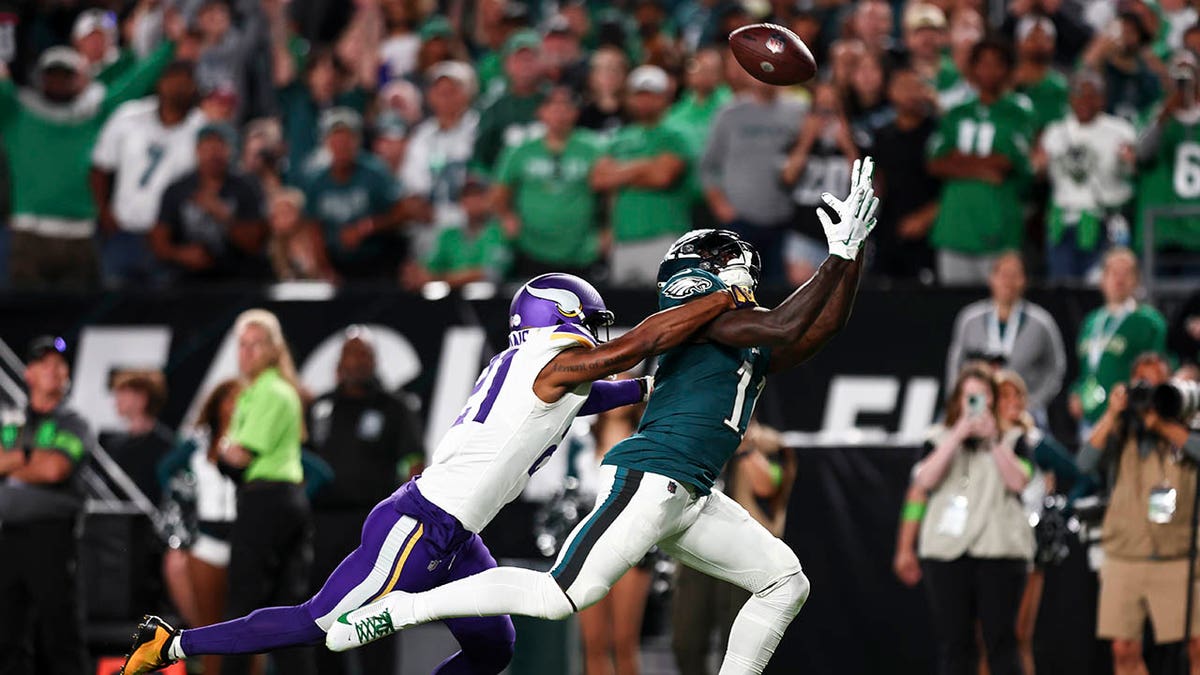 CLICK HERE TO GET THE FOX NEWS APP
DeVonta Smith, who had one fewer target and four receptions for 131 yards and a touchdown, echoed that sentiment.
"That's part of being a competitor, man. You always want to feel like you're part of the team, helping the team and things like that," he said via ESPN. "Whenever something like this happens, it's nothing bad. He's not badmouthing anyone. He just wants to feel part of the team, he wants to help us."
The Eagles improved to 2-0 and will next face the Tampa Bay Buccaneers in a primetime match on Monday, September 25.



foxnews
Follow Us