Does the Psychology Love Eye trick actually work?
You can't make someone fall in love with you, they say. Try telling that to Sophie-Rose Lloyd, whose "psychology loving eye trick" has gone viral on TikTok.
Her video, originally posted in July 2021, has been viewed over 17 million times and sparked debate among psychologists and dating experts as well as singles.
What is the Psychology Love Eye trick?
In Lloyd's clip, she demonstrates the technique, saying "it works every time." The TikToker then released a follow-up video explaining all the details.
First, "you want to make sure you're in a one-on-one conversation with the person," she said. This "might not work if you're in a group" because your special someone's attention might be focused on the people around you instead.
Your target should be "someone you really love and share a common interest with," she added. "It may not necessarily work with strangers or people you've never talked to before."
Ideally, Lloyd said, "you want to make sure they're talking to you," rather than the other way around. If you talk, they might focus on the movement of your lips rather than your all-important eyes.
So what is the technique? According to Lloyd, you must follow the steps exactly as described. First look into the person's left eye for 1 second, then pass your gaze to their lips for 1.5-2 seconds. Finally, look into his right eye by completing a triangle.
She said: "I can guarantee that if done with the right person at the right time, they will literally be [stunned]. I did that with people I loved. I did it with my best friend just to see if it works and it definitely does."
Does the Psychology Love Eye trick actually work?
Many TikTok viewers were impressed. The trick "works like a charm," one user commented. Another wrote: "My grandma taught me this when I was younger and I'll never forget it."
Others, however, expressed skepticism. "There is no such thing," replied one TikToker. Does it really work? Newsweek asked psychologists and relationship experts if there was any logic behind the trick.
Rachel MacLynn, a psychologist and founder of matchmaking agency Vida Consultancy, said the method had "some psychological underpinning. Prolonged eye contact can and does increase attraction and passion in individuals."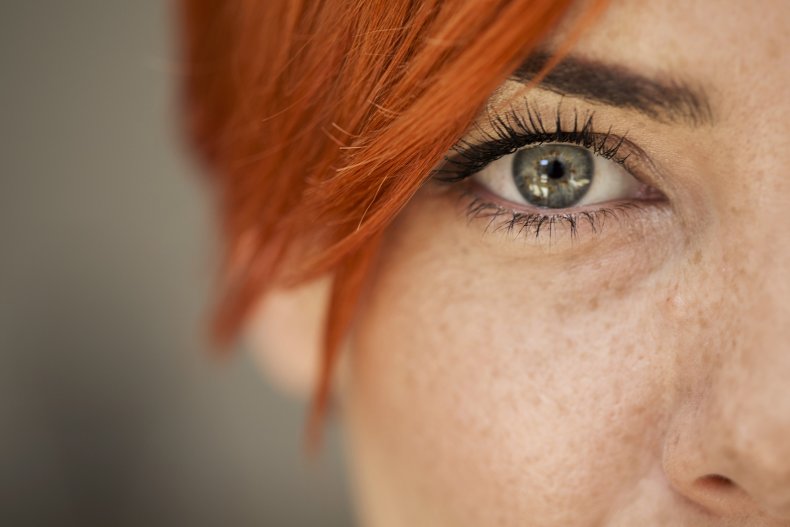 MacLynn added that "using non-verbal cues such as eye contact can affect how we relate to others because our body language can communicate more than words." Falling in love "isn't that easy," she warned.
Tina Wilson, relationship expert and founder of app Wingman, also pointed out that just looking at someone won't guarantee a romantic match. However, Wilson thinks the TikTok trend is significant because it highlights the importance of eye contact.
"Watching someone you're interested in can create a powerful connection and help build trust," she said. Newsweek.
Aaron Surtees, a London-based hypnotherapist, explained, "Strong eye contact can be the first step towards attraction as it can trigger oxytocin and feel-good hormones."
Looking into someone's eyes for an extended period of time can also release the positive mood chemical phenylethylamine, "which leads to a sense of commitment and bonding," according to MacLynn.
"Pupil dilation can demonstrate desirability, which is influenced by oxytocin. The larger the pupil, the more appealing and appealing we may find our potential mate to be," she added.
Surtees also said Newsweek that "most couples develop feelings for each other from the intimacy they feel when their eyes are locked on each other".
It's not just about your eyes. MacLynn advises that the best way to make your admiration known is to "make sure your body is talking.
"Keep your body relaxed, make sure your arms aren't crossed, eye contact is maintained, and you're exchanging signs of attraction."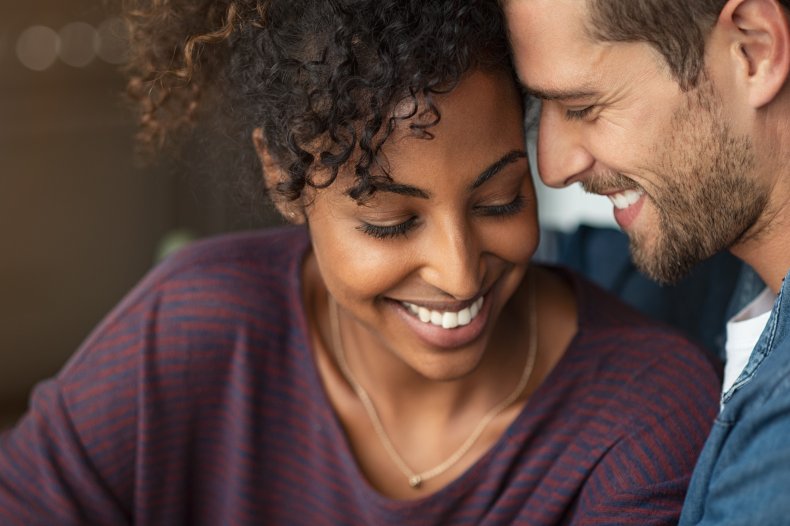 gb7
Not all news on the site expresses the point of view of the site, but we transmit this news automatically and translate it through programmatic technology on the site and not from a human editor.