Do Indian startups have a service problem?
Indians are known to be paranoid about spending money online. Few people even have cards to pay online in this country, and even fewer like to use them, which means cash really is king. Although a growing number of companies such as FreeCharge and Paytm are boldly predicting the death of money, the real world experience of using these services shows how far we have to go before they gain trust. necessary to keep our money.
There are many reasons to use a virtual wallet – convenience, speed and security being paramount – but the only reason that really seems to be catching on with people is cashback – which is why FreeCharge, for example, is talking to pump out Rs. 2,000 crores in cashback to trick people into trying to use the wallet. Paytm offers huge discounts on its e-commerce store (a rival CEO admitted to buying his iPhone from Paytm because of the cashback offer) so you have a Paytm wallet full of funds.
Startups are still working overtime to onboard users in every way possible, and you have to wonder if that's distracting from the best possible experience. This is what leads to stories like the frequent turnover of the CEO of Rocket Internet in India. But it's one thing when the company delivering your dinner seems insecure. When a company owns your money, things look a little different.
For me, that's exactly what happened. A week ago my email started working overtime because I received five password reset requests from Paytm. Naturally, I clicked the button to notify Paytm, only to find there was no live chat to resolve the issue. Instead, if someone tries to access your account, you have to send an email and wait a day for a response. There also doesn't seem to be a customer service number which you can easily find on the website.
Is this behavior you would accept from HDFC or ICICI bank? With Paytm online to be a payment bank itself, the same questions need to be asked.
Later that day I received another email from Paytm stating that I had successfully topped up a Tata DoCoMo number. I do not have such a number. I contacted the company again, this time stating that an unauthorized payment had been made on my behalf. Tweets were also shared to try to reach the company in a way that would get a faster response.
The same stock message followed, along with a confirmation that no money had been withdrawn from my wallet. The other user did not have access to my Paytm account; but Paytm still thought my email address was theirs.
Just to be sure, I deleted the saved debit card information from Paytm and felt grateful that the wallet balance was less than one rupee. There was no money to lose, but it looked like someone was still using my name to spend money on Paytm.
What if the person used their Paytm wallet to make a purchase that could be used for illegal purposes? After all, the wallet allows peer to peer payments, which means it can be used in any way. And if a police check were to follow, they could link the payment to my email address instead of the person actually involved.
Is this a far-fetched scenario? Yes, but the thing is, if my email address and phone number are already registered with Paytm, why is someone else allowed to use the address?
The issue repeated itself, and the frustrated tweets eventually got a response — from the company's CEO, instead of customer service. I have interviewed Vijay Shekhar Sharma several times in the past and enjoyed the experience. Again, he was proactive and told me he would take action. The results were also immediate – Paytm logged on to Twitter, and there were several calls, from the company's customer service team and its "cyber cell".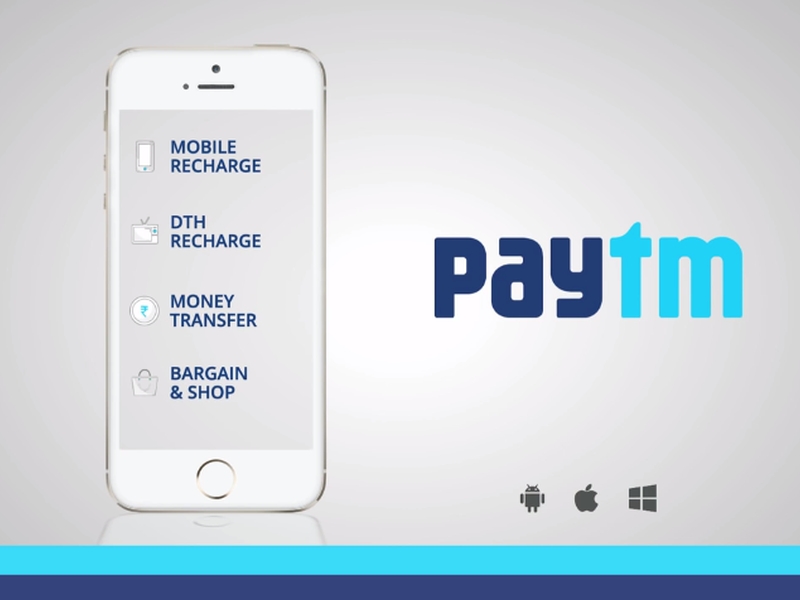 The results of this experiment were not exactly satisfactory. Both calls had different employees explaining that although my email address is [email protected], the other user signed up with [email protected] I explained several times that when it comes to Google it's the same thing, but it had no effect. Customer service also asked me if I had ever shared my email address publicly. Not the password, but the email address.
Explaining that gopa[email protected] should also be blocked by Paytm after assigning [email protected] to an account also seems to confuse customer service and cyber cell.
Eventually, Paytm promised to block the other user's account. This user may very well complain of being unfairly blocked and get unblocked at some point, starting the cycle again. But there is a more important point to emphasize here.
Many Indian startups struggle with customer service. Everyone has a horror story about ordering dinner online only to find out at 11pm that the restaurant claims they never received the order and won't be delivering. The number of stories you hear about budget hotel reservations not being honored or rooms that look nothing like the photographs, with promised amenities missing, are also prevalent.
In most of these cases, the senior management of the company concerned will react quickly and demonstrate a commitment to customer satisfaction. We've seen it with our own Paytm experience, and we've seen others like Zomato's Deepinder Goyal do it too. But when the CEO is the first line of customer service that can effectively solve your problem, and not the last, it becomes a bit problematic.
It can't scale past a certain point, and while it's wonderful to see a leader take the time to engage with their users and stay aware of the customer reality, there is a desperate need field workers to do a better job. This might require better training and higher wages, and companies might balk at the expense (of time and money), but if there is long-term thinking, then the value of this investment should be clear. .
If we really aren't in a bubble, then companies need to focus more on getting the basics right, not just getting the most users.
Disclosure: One97, Paytm founder Vijay Shekhar Sharma is an investor in Gadgets 360.
Tech
Not all news on the site expresses the point of view of the site, but we transmit this news automatically and translate it through programmatic technology on the site and not from a human editor.