David Haye wants a one-time fight against Tyson Fury and not a return to boxing, but the ominous return of Evander Holyfield should be a warning, says Johnny Nelson.
Haye ended his three-year retirement at 40 for an eight-round bout with Joe Fournier on Saturday, which ended in a points victory for the former two-weight world champion.
Fury was then called out by Haye, who insisted, "I know his Kryptonite, I know what he can't handle."
But Sky Sports expert Johnny Nelson questioned Haye's reasons for continuing a fight against the undefeated WBC King.
"I take David Haye's return to boxing with a pinch of salt," he told Sky Sports.
"David looks amazing at 40 and I think a rest from sports has probably been good for his body and his state of mind. He's a very zen person now so he has. probably put a lot of things into perspective, regarding his future and what he wants to achieve in boxing.
"David calls out Tyson Fury – it made the headlines, it got people talking. How serious is it? I don't know. It's always 'what if' for fighters.
Haye explained to Johnny Nelson his reasons for returning to boxing

"You have to look at David's last two performances of his career and how he played. The rest would have done him a world of good and this fight with Fournier was two buddies having a spar, but David knows what he's capable of doing.
"I think the reality of training hard at camp for a few months might come into play and make him realize how much he bit. But maybe he has that impulse, that energy and that fire in his stomach. for a fight with Tyson Fury?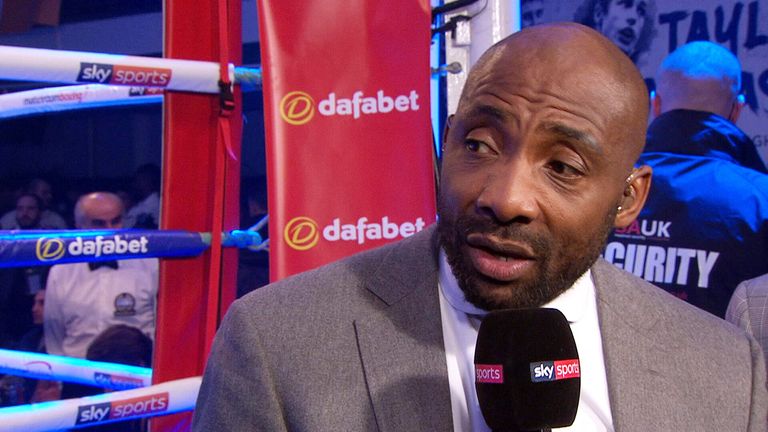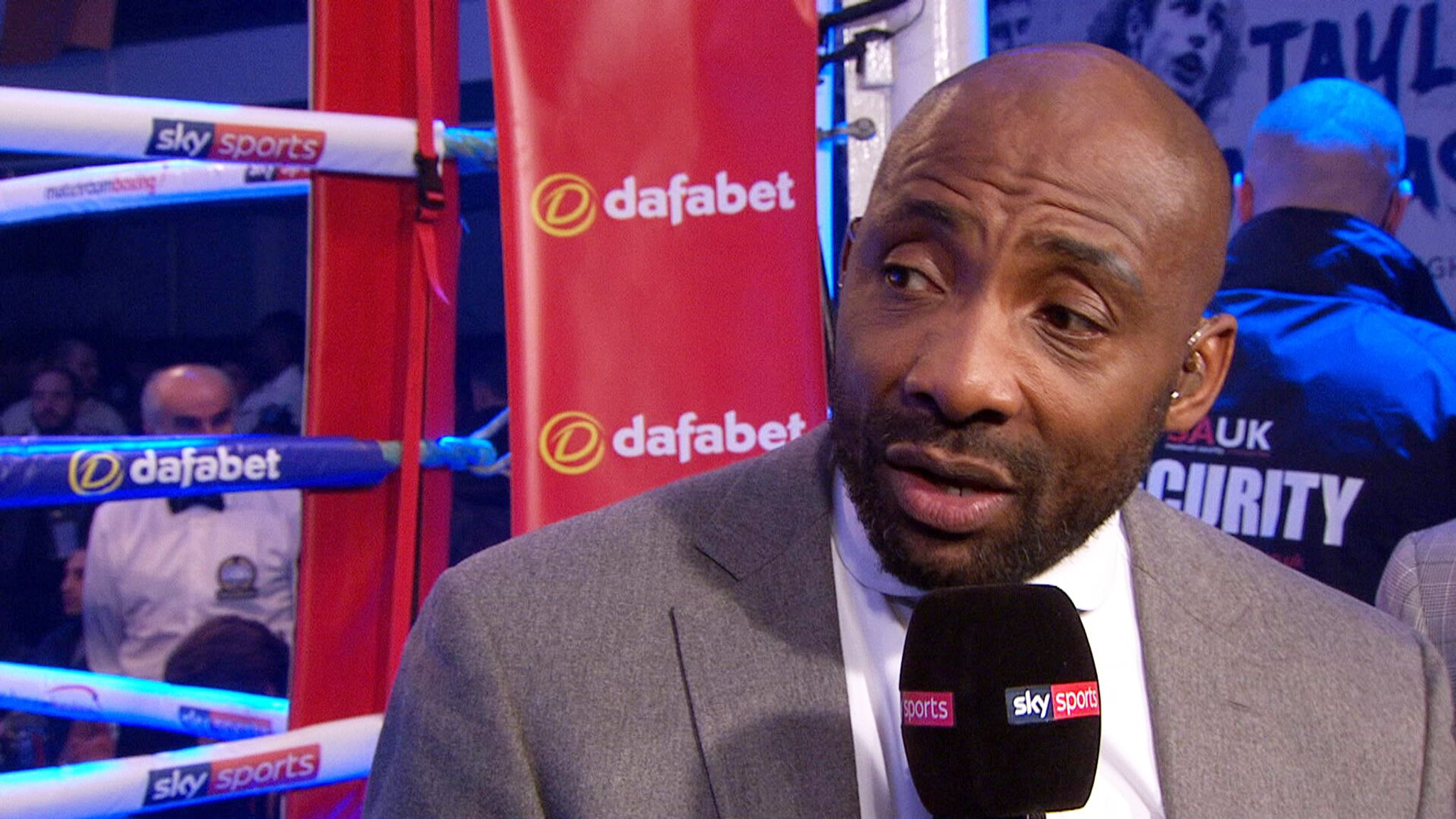 To come back to fight Tyson Fury, if he's serious, it's just for this fight. It's not for a career.
"For David, he's not about coming back to boxing as a career, and people need to understand the difference. He's coming back to fight Tyson Fury.
"Obviously David knew he didn't have enough to pursue a successful career after his last two losses to Tony Bellew.
"To come back and fight Tyson Fury, if he's serious, it's just for this fight. It's not for a career."
Tyson Fury to face Deontay Wilder next month in third WBC title fight

Haye had to withdraw twice from a planned fight with Fury and plans for a British battle were eventually scrapped after undergoing shoulder surgery in 2013.
"Tyson Fury himself might think, 'I'll get a share of it,' because there is no love lost between David and Tyson," Nelson said.
"I'm sure the temptation is there, but will Tyson Fury want to commit to fighting David Haye after injury strikeouts? I don't know.
"Tyson Fury, if it's serious, could go because Tyson is a fighter. He likes to have a piece.
"I have no doubt that David still has that power, but what I doubt is how much he has left to fight Tyson Fury."
Evander Holyfield also appeared on the same bill as Haye, but the 58-year-old's health fears were justified when he suffered a first-round loss to former UFC Champion Vitor Belfort .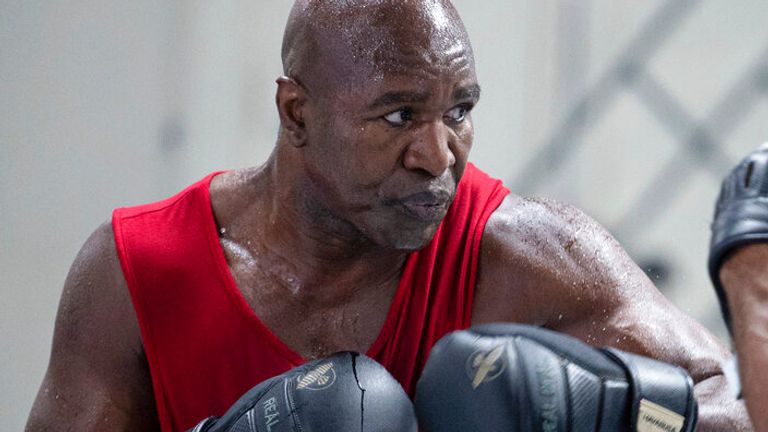 "We saw Evander Holyfield and we all got lost in longing for what Evander was capable of doing," Nelson said. "Then the reality kicked in, he's a 58-year-old man who clearly has no resistance to the punch. He looked like the game, but that's about it.
"Evander made the same mistake most ex-combatants do when you think, 'I can do it. "Is David Haye at the same stage as Holyfield? I don't think so.
"Holyfield had been out of the sport long enough for people to forget his last fights and remember his prime. But you have to be realistic with yourself and say, 'Okay, can I really do that? "
"David Haye isn't making a comeback as a fighter. What he said was -" I want to fight Tyson Fury. "
"If he says he wants to come back and dominate the heavyweight division, then you would say, 'Come on David.'
"But it's just for this fight, because he thinks he knows how to beat this fighter."