COVID-19 death rates varied widely across the US, major analysis finds
Death rates from COVID-19 varied widely across the United States, according to a major new analysis.
The report, published Monday in the medical journal The Lancet, looked at the nationwide death rate between January 2020 and July 2022.
COVID death rates in states like Arizona and New Mexico were about four times higher than in states like Hawaii, New Hampshire and Maine, researchers found.
The highest COVID-19 death rates were seen in Arizona with 581 deaths per 100,000 and Washington DC with 526 deaths per 100,000.
By comparison, the lowest death rates were seen in Hawaii with 147 deaths per 100,000, New Hampshire with 215 deaths per 100,000 and Maine with 218 deaths per 100,000.
The study authors noted that Arizona's high mortality rate from COVID-19 deaths may be due to "inequality, some poverty…ultimately, rates and (weak) vaccination behaviors did not line up to have good results."
States that have done well, such as Hawaii, New Hampshire and Washington State, are states – in most cases – "(that) have done a good job of limiting travel and, in some cases, have less poverty, less inequality and relatively high vaccination rates."
Additionally, states with larger proportions of people identifying as black or Hispanic had higher death rates.
Lower rates of infection and death from COVID-19 have been observed in states with higher levels of education, lower levels of poverty, and higher rates of self-reported trust in the federal government and in the scientific community.
"Nearly every state, among the 26 worst performing states in the pandemic, belongs to one of the three … (i.e.) a disproportionately large population of people identifying as Hispanic … higher than the national average identifying as black … or high levels of support for the Republican 2020 presidential candidate," said lead author Tom Bollyky, senior fellow for global health, economics and development at the Council on Foreign Relations and professor of law at Georgetown University, in a video commentary.
The authors then discussed parts of the study highlighting racial, economic and social inequalities in the United States that have led to differences in infection and death rates between states.
States with higher poverty rates had higher death rates. For every 2.6% increase in poverty rates above the national average in a state, there has been a 23.3% increase in the cumulative mortality rate, reflecting a significant economic disparity in health care. health.
"The COVID-19 pandemic has clearly exacerbated fundamental social and economic inequalities, but scientific interventions and policy shifts have had a clear impact on state-level death rates," said Dr. John Brownstein , epidemiologist and chief innovation officer at Boston Children's Hospital. and an ABC News contributor.
Policies adopted by states during the pandemic, including mask mandates, social distancing and vaccination mandates, have been associated with lower COVID-19 infection rates and higher vaccination rates have been associated with lower mortality rates.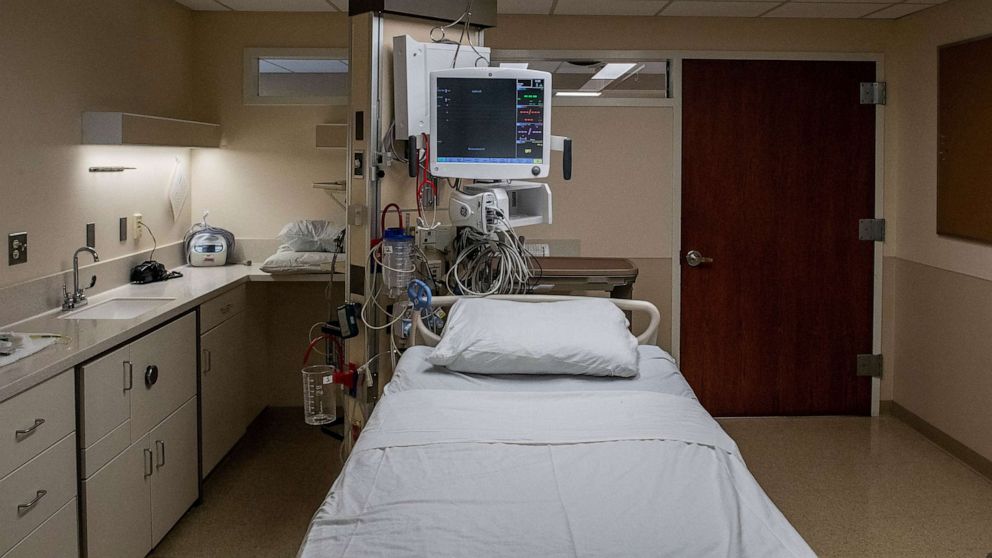 "We can invest in programs that protect the communities we see disproportionately impacted by the pandemic," said co-lead author Emma Castro, a researcher at the Institute of Health Metrics and Evaluation at the University of Washington, in the video commentary. "We can invest in programs like paid family and sick leave, expanded health insurance, and expanded Medicaid."
She continued, "These types of programs will protect people in the lower income bracket and hopefully help reverse some of the unnecessary losses we have suffered during the pandemic."
Alaa Diab, MD, internal medicine resident at Greater Baltimore Medical Center and MPH candidate at Johns Hopkins Bloomberg School of Public Health, contributes to the ABC News Medical Unit.
Keerthana Kumar, MD, MPH, a preventive medicine resident at the University of Kentucky, contributes to ABC News' medical unit.
ABC News
Not all news on the site expresses the point of view of the site, but we transmit this news automatically and translate it through programmatic technology on the site and not from a human editor.