Companies that didn't leave Russia may be too late to win back Americans
Hundreds of companies have suspended operations in Russia in response to its unprovoked attack on Ukraine. As the list of withdrawals continues to grow, experts say that for companies remaining in Russia, it may be too late to win back American audiences.
"When someone acts from a visceral, emotional place, it's very authentic," said Cait Lamberton, professor of marketing at the Wharton School at the University of Pennsylvania. Newsweek. "At this point, these companies have had time to sit down and think about what they can do to create the right impression, but it may not really create any costs for them."
Companies that pull out of Russia more than two weeks into the war "have lost the consumer tendency to infer genuine authenticity," Lamberton said.
On Tuesday, 380 major companies, including McDonald's, Goldman Sachs and Coca-Cola, among others, announced plans to suspend operations in the country – a move more than three-quarters of Americans say they support, according to a recent poll.
"What the rest of the free world thinks of you is very important," said James O'Rourke, professor of management at the Mendoza College of Business at the University of Notre Dame. Newsweek.
"Just like [President Joe] Biden and his national security advisers are rethinking the war, leaders need to rethink the reasons for doing business in Russia," he said.
O'Rourke advises senior executives to rethink their calculations regarding risk and reputation. He said their assessments may be wrong.
"They left believing that it was a stable and solid country, with which they could do business. [Russian President Vladimir] Putin, that he was rational and that they could make money, and for a while that was all true," he said.
"They thought the risk was whether people were going to accept and buy their products in Russia, whether they were going to be able to export enough to other countries to make it worth setting up facilities for production, but that wasn't the risk," he added. "The risk is whether you're going to lose it all."
Even if the companies continue to operate in Russia, O'Rouke noted that supply chain issues will eventually catch up with them.
Physical restaurants that continue to serve Russian diners will eventually run out of produce and other goods unless all of those items come from the Russian Federation.
While Russia's withdrawal may seem calculated or expected at this point, Lamberton warned that "continuing to take half measures or doing nothing is a mistake."
"Right now, it feels like it's late. But when you look back, historically, taking action would always have been better than not taking action," she said. "Consumers are more likely to remember companies that don't quit than those that do."
While it may be beneficial for companies to scale back their operations in Russia, some say companies should take a tougher stance and suspend all business deals, rather than pick and choose which ones will continue.
"Half measures raise more questions than they answer," Lamberton said. "Companies that adopt the weaker method get a lot of attention."
"By staying in the [Russian] market, they still enjoy a warm relationship with the Putin administration," she explained. "It's kind of like saying, 'I'm breaking up with my girlfriend, but we still own this very beautiful house together, so I'm just gonna stay there. You can understand why those half measures seem a little dishonest."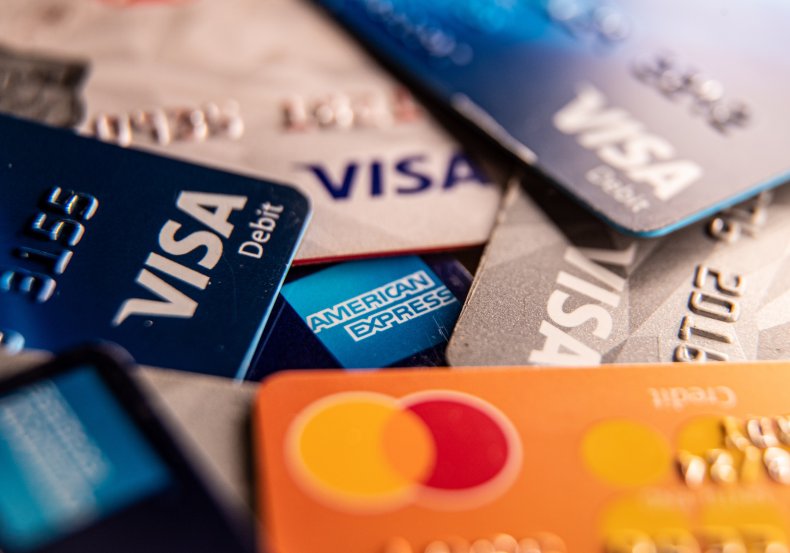 Business relationships in Russia have become particularly tricky for companies whose franchisees are owned and operated by third parties.
For example, Marriott's 28 hotels continued to serve Russians despite the company's office closure. Because they lack the legal authority to shut down individual facilities, it is difficult for them to control operations under their brand names.
While the formwork would be out of their control, Lamberton said "what consumers would want to know is that the company was willing to absorb the economic damages because it was taking a stand."
Businesses may not need to close all operations; if it is beyond their control, what they must prove to the public is their commitment to helping Ukraine defend its sovereignty.
One way for companies to go the extra mile and differentiate themselves from others is to start committing more to the cause.
"They took the first step by removing something from their practices. The next best step is to add something positive," Lamberton explained. "If you really care about humanitarian causes, show us that you support them. If you really care about refugees from Ukraine, show that you support them in their process of building a new life."
"The idea of ​​helping Ukraine is changing day by day," O'Rourke said. "A few weeks ago, donating money to charities that would provide goods and services seemed like a good idea…the focus has shifted to refugees. Which countries said they would welcome and which countries are proving it with action?"
"I would say to an executive: if you want to make a difference in someone's life, sponsor Ukrainian refugees," he added. "Put your money where your promises were. Show us through action that you care about the outcome here."
Lamberton said companies could also take the opportunity to collaborate with each other. While a packaged goods company may not have experience delivering materials, they could partner with a company that has the logistics expertise to support distribution.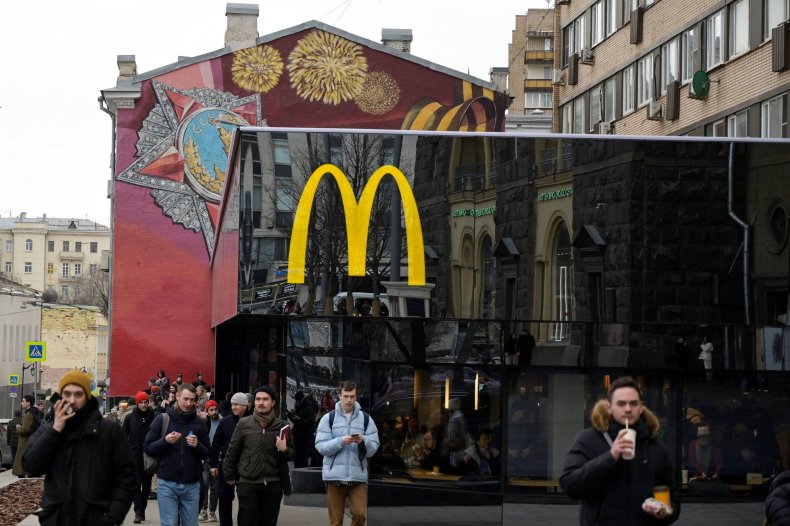 O'Rourke said that while the general public may move on after the war ends or forget about a company's current reputation, the decisions companies make right now will continue to have a profound impact on their business. staff long after a ceasefire has ended.
"Risk is not whether people will continue to buy from you. There is risk if you can hire and keep good employees. There is risk if you can associate with people," a- he declared. "Your reputation matters. The general public may forget faster, but business people don't forget easily."

gb7
Not all news on the site expresses the point of view of the site, but we transmit this news automatically and translate it through programmatic technology on the site and not from a human editor.