News
Colorado's Travis Hunter could be 'out for a few weeks' after late hit, Deion Sanders says
Colorado Buffaloes star Travis Hunter was hospitalized during the team's win over the Colorado State Rams on Saturday night after being the target of a late brutal hit.
The hit occurred in the first quarter of the game. Rams defensive back Henry Blackburn took the hit to Hunter well after Shedeur Sanders threw the ball over his head. Hunter suffered and was removed from the field. He returned for a few games, but ESPN later reported that he was taken to a hospital for further evaluation.
CLICK HERE FOR MORE SPORTS COVERAGE ON FOXNEWS.COM
Colorado played without a wide receiver or defensive back for the rest of the game.
Colorado coach Deion Sanders gave an update on Hunter, saying he will be "out for a few weeks."
"But we're going to do what we have to do to take care of him," Sanders said. "So I know Travis like a book, he's probably going to want to be out for two weeks, but we have to make sure his health is more important than this game."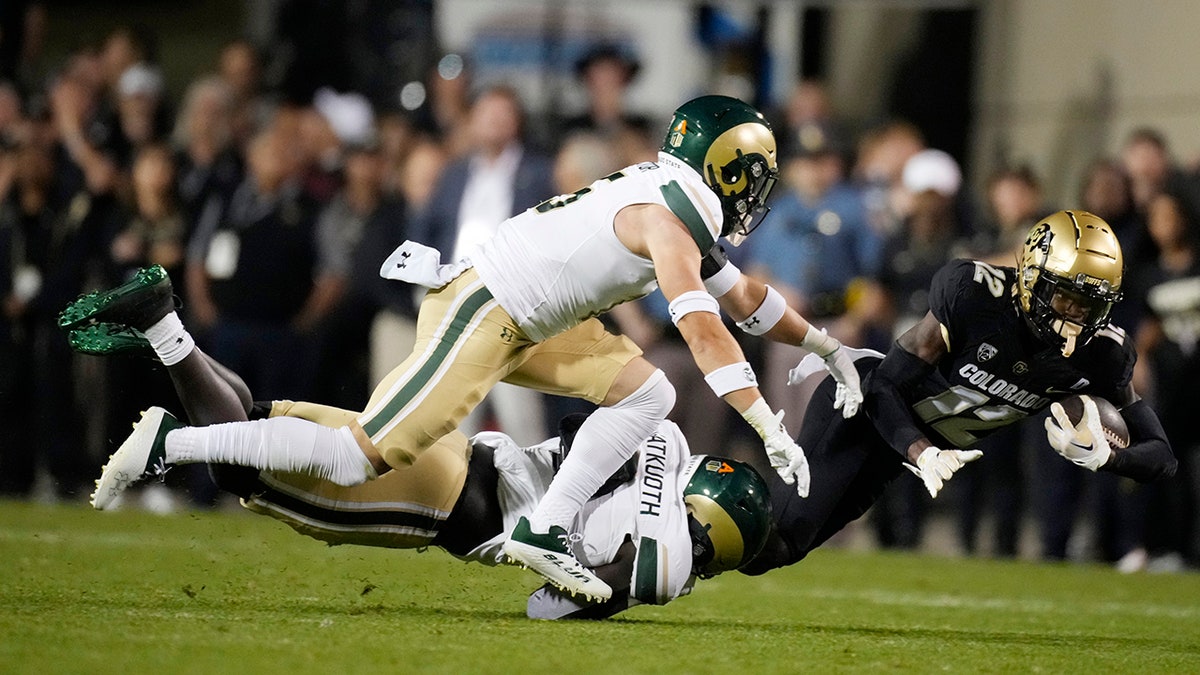 Colorado and Colorado State players engage in pre-game skirmish ahead of Rocky Mountain Showdown
Hunter had been mentioned as a Heisman Trophy contender after his performance in the first two games of the season.
Colorado was able to pull off the win without him. Shedeur Sanders led the team on a 98-yard touchdown run late in the fourth quarter to tie the game, then threw two touchdown passes in overtime.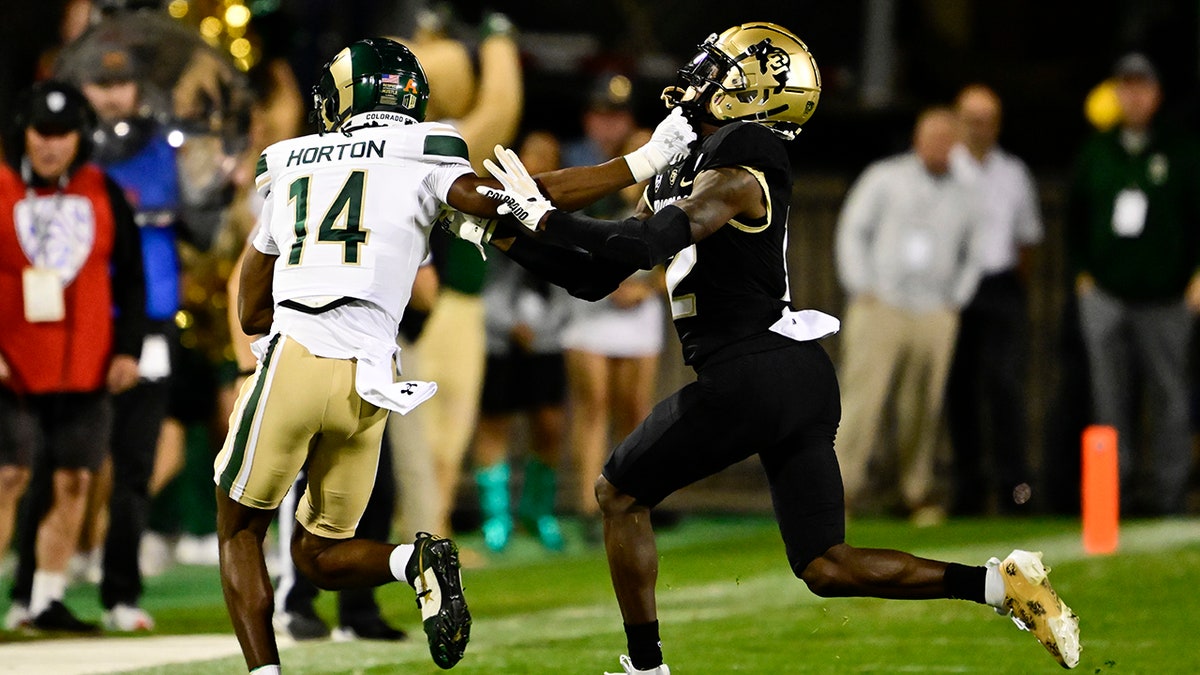 CLICK HERE TO GET THE FOX NEWS APP
The Buffaloes won the game 43-35.

foxnews