CNN's Van Jones says Tire Nichols' death may have been 'racially motivated' despite black cops being charged
CNN commentator Van Jones attempted to argue that the former Memphis police officers responsible for Tire Nichols' death "may still have been racially motivated" despite the fact that all five of them were black.
In an opinion piece posted Friday on CNN's website, Jones began by recalling the 1991 police brutality case of Rodney King, where four white cops were filmed beating him. He noted that unlike King, Nichols did not survive.
"From the beating of the king to the murder nearly three years ago of George Floyd, American society has often focused on the race of officers – so often white – as a factor in their deplorable acts of violence," Jones wrote. . "But the narrative 'White Cop Kills Unarmed Black Man' should never have been the only lens through which we attempted to understand police abuse and misconduct. It's time for a discussion more nuanced about how police brutality endangers black lives."
TIRE NICHOLS BODYCAM: MEMPHIS AUTHORITIES RELEASE VIDEO IN FATAL TRAFFIC STOP
The liberal pundit went on to say that black people "are not immune to anti-black messages", telling readers that "self-hatred is a real thing".
"Black cops are often socialized into police departments that view certain neighborhoods as war zones. In these services, few officers are disciplined for delivering "street justice" in certain neighborhoods – often populated by black, brown, or low-income people – where there is an unspoken understanding that "settlement" simply does not apply," Jones wrote. "Cops of all colors, including black police officers, internalize these messages — and sometimes act on them. In fact, in black neighborhoods, the phenomenon of brutal black cops singling out young black men for abuse is nothing new."
TIRE NICHOLS' MOTHER URGES PEACEFUL PROTESTS: 'I DON'T WANT US TO BURN OUR CITIES'
"At the end of the day, it's the race of victim who is being brutalized — not the race of the violent cop — which is most relevant to determining whether racial bias is a factor in police brutality. It's hard to imagine five cops of any color beating a white man to death under similar circumstances. And it's almost impossible to imagine five Black cops giving a white arrestee the kind of beating Nichols would have received," Jones continued.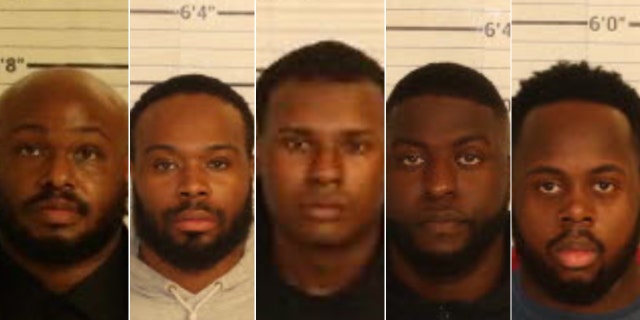 Jones called for "tougher oversight and faster punishment," saying "we need more" of the actions taken by the Memphis Police Department in firing the five officers involved in Nichols' death. But he pointed out that "people often oppress people who look like them".
TIRE NICHOLS VIDEO: FBI DIRECT SAYS 'I HAVE BEEN CONSISTENT' BY BODYCAM FOOTAGE, AS NATION PREPARES FOR RELEASE
"Unless there is real oversight, with real consequences for wrongdoing, bad actors will take advantage, lower practical standards for everyone, and put us all at risk. And without aggressive oversight and quick punishment, we will continue to see stomach ache acts of police violence against black men – by cops of all colors," he added.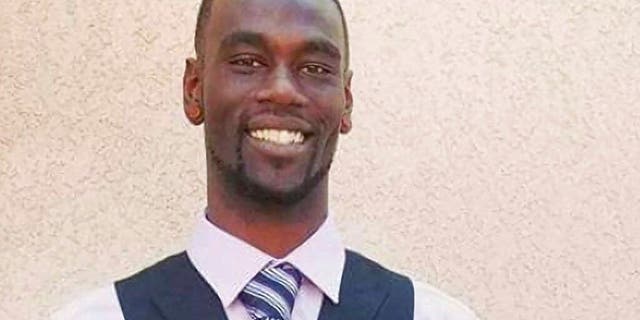 Critics mocked Jones' opinion piece on social media.
"I knew this take was coming," Washington Free Beacon reporter Chuck Ross said.
"But of course," wrote Fox News contributor Andy McCarthy.
"Go TF on @VanJones68?!?! Seriously? Can't people be bad people driven by their immaturity, self-awareness and inability to discern? Is every incident involving police and of black men must become a I understand that is the complimentary right again, "substack writer Barrington Martin II told CNN pundit.
"How can @TheBabylonBee compete with @VanJones68?" Babylon Bee founder Adam Ford joked.
CLICK HERE TO GET THE FOX NEWS APP
Authorities in Memphis on Friday night released police body camera footage of a Jan. 7 traffic stop that preceded the death of Tire Nichols, 29, who spent three days in hospital before being killed. succumbed to his injuries, authorities said.
Demetrius Haley, Tadarrius Bean, Emmitt Martin III, Desmond Mills and Justin Smith were fired on January 18 and later charged with second degree murder. The former officers could face up to 60 years in prison if convicted.
Fox News' Michael Ruiz contributed to this report.

foxnews
Not all news on the site expresses the point of view of the site, but we transmit this news automatically and translate it through programmatic technology on the site and not from a human editor.