Carbon dioxide is the big bad of global warming – so can we trap it? | UK News
Carbon dioxide is the big bad of global warming. The "most wanted" for crimes against the climate that we would like to lock up.
In Merseyside and North Wales, they are gathering a group.
It's called HyNet and it's a group of about 40 carbon-intensive industries like glass and cement, even breakfast cereals, crisps and proposed new green hydrogen production, brought together in a carbon capture and storage (CCS) cluster.
This Northwest region is an industrial powerhouse, but that means it's an emissions hotspot. In summary, the plan is to capture the CO2 from the various chimneys, before it is channeled to empty the old gas wells.
These are all industries that allow us to live our daily lives today, so this region has the greatest concentrations of industrial emissions. We also have very important geology to be able to store carbon emissions deep under the sea.
One company up for the challenge is waste and recycling company Viridor, which runs a large garbage incinerator that generates electricity. Their proposed new carbon capture facility will have specially constructed chimneys that force the gases through an amine solvent to separate the CO2.
Click to subscribe to ClimateCast wherever you get your podcasts
This amine is heated to release the pure CO2 before it joins a network of pipes from other industries to be pumped into depleted gas wells in Liverpool Bay. It will be very big and expensive, but James Eyton, head of carbon capture, utilization and storage development at Viridor, is committed to having it operational by the mid-2020s.
"The reason I got into engineering was to make a positive difference in the world, to help solve climate change. We're talking about spending around half a billion pounds on a new site around the same size as the energy harvesting facility itself. It's a huge challenge. It's going to take a lot of people working very hard together to get there.
It will also be energy-intensive: the CCS plant will require about a third of the energy produced by burning the waste in the first place. An effective CCS across the globe would be a massive undertaking, comparable to the oil and gas industry itself.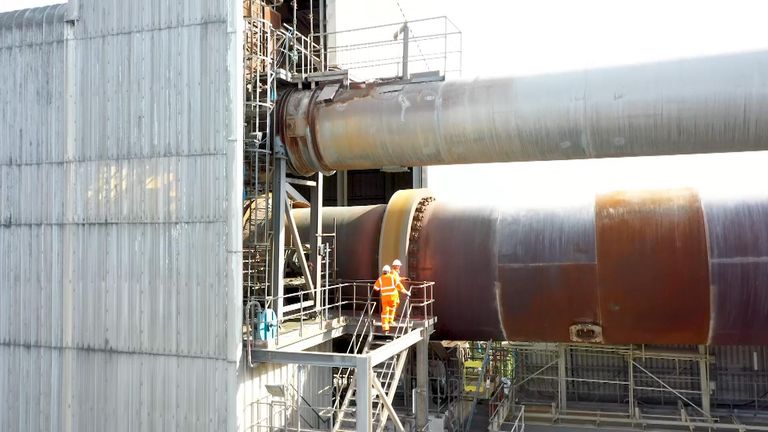 This epic size and cost is one of the reasons CCS has yet to happen on a large scale, despite polluting companies talking about it for decades.
Many observers believe that polluters have used the CCS perspective to avoid making the hard choice to move away from dirty fuels. But it is now at the heart of the government's legally binding commitment to net zero by 2050 and they have committed £20billion to the technology over the next two years.
"We are in a net zero world"
Progressive HyNet director David Parkin says that in Britain CCS is about to be real.
"It will definitely happen this time. The legislative context has changed. We are in a net zero world," he said.
"The government is really serious and, although we had some delays last year due to political instability, we are back on track – and after a very good announcement with the Chancellor's spring statement , this project will move forward."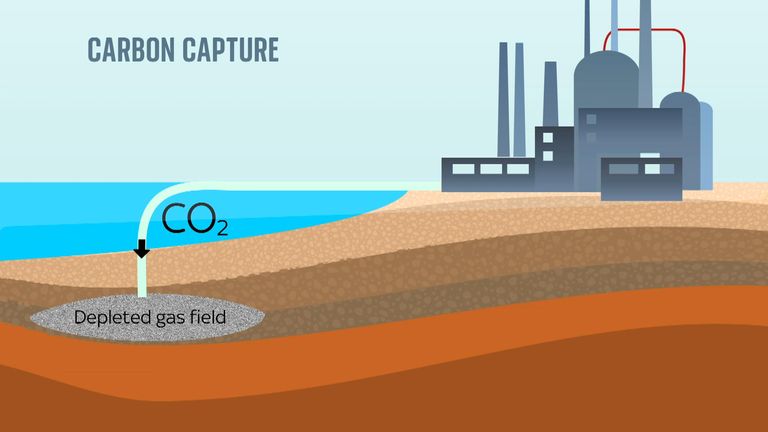 A little further west in Wales is the cement works of Padeswood Works. Globally, cement manufacturing is responsible for about 5% of global warming. It's not just the massive heat required, but the actual chemical reaction to make calcium oxide that emits CO2.
Again, they promise hundreds of millions of investments to capture hundreds of thousands of tonnes of CO2, but when I ask Hanson UK's sustainability manager, Marian Garfield, if the work will be climate-friendly, she says "I will be happy to invite you back in 2027-28 when our carbon capture facility is operational and we capture 100% of our emissions."
If, in a decade or two, CCS becomes mainstream, we will pay a huge bill. This will make the goods produced by burning more expensive.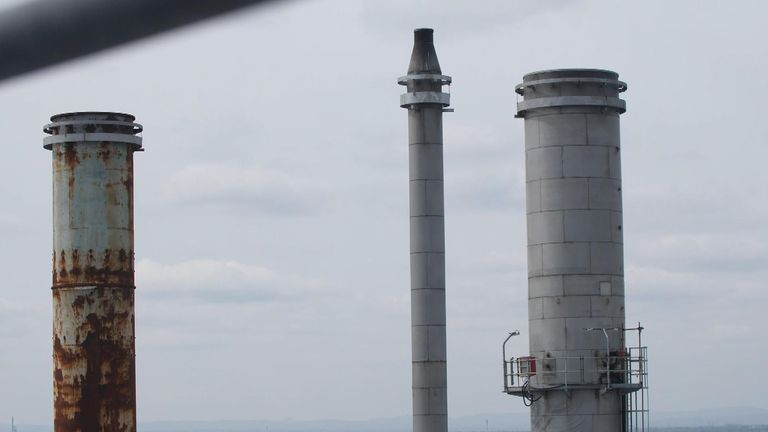 While hard for consumers or governments to swallow, this high price will be the true cost of cleaning up fossil fuels (which are still responsible for about three quarters of our total energy demand).
It also makes the use of renewables in manufacturing more attractive in comparison. The Independent Committee on Climate Change, which holds the government accountable for the climate, says some CCS will be key to reaching our net-zero goals, but also urges a move away from the use of high-carbon fuels as far as possible.
£20bn allocated to carbon capture storage

Read more from Sky News:
Killer whales deliberately hit boats off Spain and Portugal
France bans short-haul flights to fight climate change
Viridor's James Eyton, standing next to a chimney where much of Merseyside's rubbish is going up in smoke, says he agrees.
"I wish I didn't have to burn waste, but it's a fact that we create waste every day. We can't recycle everything, so we always have to manage waste. So, as we're always going to have this industry, we need to decarbonize it."

Sky news
Not all news on the site expresses the point of view of the site, but we transmit this news automatically and translate it through programmatic technology on the site and not from a human editor.