Can Shiba Inu reach $0.01? • Price analysis • Benzinga
Want to get in on the action? You can get free Shiba Inu tokens by creating an account with eToro!
Shiba Inu is a memecoin that has seen unprecedented price increases in 2021. It has risen rapidly through the crypto ranks due to both price increases and celebrity attention. A celebrity investor bought $5,000 Shiba Inu at the end of 2020, which was worth over $5 billion at its peak. That being said, that same investor is now barely a billionaire — Shiba Inu has depreciated nearly 75% from all-time highs.
With a large trading volume even in a downtrend, investors wonder if Shiba Inu will ever reach 1 cent. It can't be that hard if Dogecoin reaches $0.70… can it? Let's see if it is actually possible for Shiba Inu to reach a penny.
What is the Shiba Inu?
Shiba Inu (SHIB) is an ERC-20 token, which means it runs on the Ethereum blockchain. It was launched in August 2020 by the anonymous Ryoshi. Half of the initial supply was offered to the creator of Ethereum, Vitalik Buterin. However, Buterin sold his stake early on and donated it to charity. If he held his tokens, they were currently worth over $10 billion.
Shiba Inu is based on Dogecoin (DOGE.) A Shiba Inu is a breed of dog and is the mascot of Dogecoin. Shiba Inu was created in response to the crazy popularity of DOGE and hopes to capitalize on the hype.
Shiba Inu is used to power the decentralized exchange (DEX) called ShibaSwap. Users can stake their holdings, provide liquidity, and swap SHIB with other tokens on the exchange. However, ShibaSwap hasn't gained much popularity due to its newness and is less secure than its competitors. While it doesn't bring a ton of new features to the DeFi space, it still adds value to SHIB.
SHIB is also used as a payment method. SHIB can be sent to anyone else on the channel for a small fee. This is used by retailers as some accept SHIB as a form of payment. Although few retailers currently accept SHIB as a payment method, the list may grow as the token becomes more popular.
Shiba Inu Market Cap
SHIB is currently trading around $0.000023 with a market capitalization of almost $15 billion. That's a huge departure from its lows of $0.00000516 in 2021 and its market cap below $1 billion. SHIB has consistently shed 0s in its price, up over 90,800,000% on the year. It has been one of the most profitable investments not only in the past year, but in the history of the economy…through the end of 2021. After its peak in October, Shiba Inu fell a astonishing (or predictable) 70%. This means that an investment made in October of $100,000 is now worth only $30,000.
Can Shiba Inu Touch $0.01?
If Shiba Inu has taught us anything, it's that nothing is out of the question. Shiba quickly knocked DOGE down in market capitalization, something few investors saw coming. However, a price per token of $0.01 would imply a market capitalization of several trillions of dollars. If Shiba Inu reached a penny, the cryptocurrency would be worth several times more than Bitcoin. Due to the huge amount of capital required for SHIB to reach a dime, this is very unlikely to happen.
How to Buy a Shiba Inu
Shiba Inu quickly gained momentum in 2021 thanks to a large community of investors. Many crypto exchanges have taken notice and are now offering the token for trading. The easiest way to buy SHIB is through a crypto brokerage. While a handful of crypto brokers offer the token, 3 in particular stand out for their ease of use, security, and focus on education.
Coinbase, eToro, and Webull are great options for anyone looking to buy SHIB quickly and securely. To register, you only need an email and a password. The brokerage may also require some basic personal information in order to know your client's laws (KYC). Once you have an account, you can fund it with an ACH or wire transfer. Access the SHIB profile using the search bar and make your trade.
Fees
Minimum account
$50 for USA and Australia; $200 everywhere else
Exam in 1 minute
eToro, headquartered in Cyprus, England and Israel, has been providing forex products and other CFD derivatives to retail clients since 2007. A major strength of eToro is its social trading operations, including OpenBook, which allows new customers to copy the best performance of the platform. Its social trading features are top-notch, but eToro loses points due to its lack of tradable currency pairs and disappointing research and customer service features.
Best for
US-Based Cryptocurrency Traders
Investors looking to CopyTrade with other traders
Simplified user interface
Benefits
Several major cryptocurrencies and altcoins
Extensive network of social trading features
Large customer base for new traders to emulate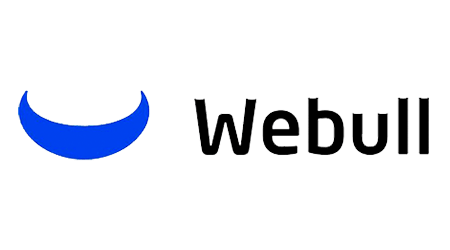 Best for
Intermediate Traders and Investors
Fees
$0
Minimum account
$0
Exam in 1 minute
Webull, founded in 2017, is a mobile app-based brokerage firm that offers commission-free stock and exchange-traded fund (ETF) trading. It is regulated by the Securities and Exchange Commission (SEC) and the Financial Industry Regulatory Authority (FINRA).
Webull offers active traders technical indicators, economic calendars, research agency ratings, margin trading and short selling. Webull's trading platform is designed for intermediate and experienced traders, although novice traders can also benefit.
Webull is widely regarded as one of the best Robinhood alternatives.
Best for
Active traders
Intermediate traders
Advanced traders
Benefits
No account maintenance fees or software platform fees
No fees to open and maintain an account
Intuitive trading platform with technical and fundamental analysis tools
The inconvenients
Does not support trading mutual funds, bonds or OTC stocks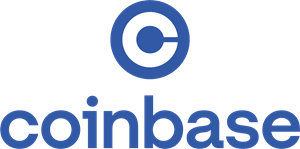 Exam in 1 minute
Coinbase is one of the largest cryptocurrency trading platforms on the internet. From Bitcoin to Litecoin or Basic Attention Token to Chainlink, Coinbase makes it exceptionally easy to buy and sell major cryptocurrency pairs.
You can even earn cryptocurrency rewards through Coinbase's unique Coinbase Earn feature. More advanced traders will love the Coinbase Pro platform, which offers more order types and enhanced functionality.
Although Coinbase doesn't offer the most affordable prices or the lowest fees, its simple platform is easy enough for complete beginners to master in as little as a single transaction.
Best for
New Cryptocurrency Traders
Cryptocurrency Traders Interested in Major Pairs
Cryptocurrency traders interested in a simple platform
Benefits
Simple platform is easy to use
Full mobile app mirrors desktop functionality
Coinbase Earn feature rewards you with crypto to learn more about available coins
The inconvenients
Higher fees than competitors
Is Shiba Inu a bubble?
Due to the rapid rise in price and popularity of Shiba Inu, some say memecoin is a bubble, destined for a dramatic drop in price. Those who claim SHIB is a bubble say that there is essentially no reason for the price to rise so much. The token does not offer breakthrough features and does not have many major projects. For this reason, some believe that the price will eventually go down and the "bubble" will burst.
While some say the token is a doomed bubble, proponents of the token believe in the community of investors it supports. The token bolsters 1.5 million Twitter followers and has a large number of extremely loyal fans. These fans may have no intention of selling, waiting for the price to rise even more.
What are Memecoins?
Memecoins are cryptocurrencies that use social media jokes or sarcasm to gain popularity. One of the first memecoins was DOGE, and many more followed. Other examples of memecoins are Tiger King Token and Poo Coin. These tokens rely on jokes and irony to attract investors.
Memecoins often offer no real service. For this reason, they can often be extremely risky. Memecoins are among the most volatile investments available to retail investors, so it is important that you invest the money you are willing to lose in Memecoins.
Is the Shiba Inu a good investment?
While Shiba Inu have already seen historic price increases this year, many don't see the hype stopping anytime soon. Conversely, others see it as a bubble, ready to burst at any moment. The price of Shiba Inu will ultimately depend on the investors in the project. Although a price target of $0.01 may be too high a target to reach, there may still be an upside for the digital asset given the huge hype surrounding the coin. If there are massive sell-offs in the near future, however, the price may crash.
Can Shiba Inu reach a penny?
Technically speaking, Shiba Inu could reach a dime if enough capital started investing in dog-themed cryptocurrencies. But since Shiba Inu would need trillions in capital to reach $0.01, institutions and governments would have to buy SHIB, which seems highly unlikely.
Will Shiba Inu reach new all-time highs?
In 2017, Dogecoin made massive gains and crashed. It then made a comeback in 2021, so if Dogecoin is any indicator, Shiba Inu could yet hit new all-time highs. However, Dogecoin is unlikely to be a good indicator of whether SHIB will stick around or not.

cnbctv18-forexlive-benzinga
Not all news on the site expresses the point of view of the site, but we transmit this news automatically and translate it through programmatic technology on the site and not from a human editor.