Bryce Dallas Howard recalled a specific preschool incident that prompted his father Ron Howard and mother Cheryl to move their family out of Hollywood.
During an interview on "In Depth with Graham Bensinger," the 42-year-old actress and 69-year-old director opened up about why they left Los Angeles and moved to Greenwich, Connecticut, in 1985.
"Apparently someone one day – when I was in kindergarten – gave me a script to take home to my dad. I think assuming maybe my dad would read it and would somehow turn around and say, 'Yes! It's the movie I make,'" the 'Jurassic Park' star said. "It didn't really have that effect.
""I think my parents realized that growing up in Los Angeles, a lot of the culture in that city is centered around the entertainment industry. And they kind of didn't want to raise us in an environment that seemed so singular."
RON HOWARD SAYS HE'S 'A LUCKY MAN' IN 46TH WEDDING ANNIVERSARY TRIBUTE TO WIFE CHERYL
Ron and Cheryl, who married in 1975, share Bryce, twin daughters Jocelyn and Paige, 38, and son Reed, 35.
The Oscar-winning actor recalled how he and his wife began to see LA as "quite constricting, emotionally reducing."
"We were hearing stories of kindergarteners being taunted by other kindergartners saying, 'My dad is hotter than your dad,'" the 'Happy Days' alum said. "Cheryl didn't want the kids to be subjected to this on a regular basis.
"She really started to feel passionate about it, especially since I also started building a business. But it was a big step and it meant a lot of travel time for me. The year where we launched Imagine was the year I actually left LA."
Ron and producer Brian Grazer founded the film and television company Imagine Entertainment in November 1985. The director of "A Beautiful Mind" recalled that his business partner was still trying to convince him to move back to Los Angeles.
"He was like, 'We had a terrible earthquake, and you know real estate prices are going to really crash now that we've had this earthquake. Maybe it's time for you to buy, Ron. And what do you think? on your back," Ron recalls with a laugh.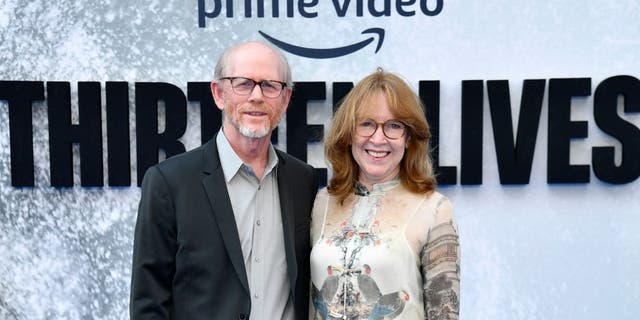 Bryce explained that her memories of growing up in Los Angeles were "very limited" due to her young age and because her parents kept her out of the spotlight.
"My parents were very protective. They wouldn't take me to premieres or anything like that," she said. "When we moved to the east coast, I was out in the wild and grew up on a 'farm,' which wasn't really a farm. It was just land with lots of pets. "
Bryce explained that his mother was "very, very focused on creating a childhood that didn't reflect the privilege I was raised in."
CLICK HERE TO SUBSCRIBE TO THE ENTERTAINMENT NEWSLETTER
The 'The Help' actress told Bensinger that she and her siblings have chores and that Cheryl thinks it's important for the kids to do "a lot of physical work, but not on their own, du physical work in service".
Ron added that Cheryl was "very focused on trying to somehow imbue the kids with an understanding of real worth".
While reflecting on the impact her upbringing had on her, Bryce noted that her mother prepared her and her siblings to be independent.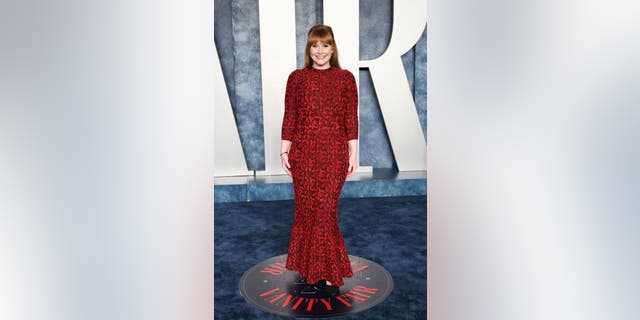 "My mom was very strict, and she was strict for good reason," she said. "My parents weren't going to give us their money. They don't believe it. So they knew when we were 18 we were going to have to take care of ourselves."
Ron said he was happy with the way he and Cheryl raised their children, saying, "I'm really proud of them and who they are, the way they live.
"They have a lot of principles. They're creative. They're committed. They're good problem solvers. So I'm really proud of them."
During the interview, Ron recalled a time when he and his late father Rance Howard attended one of Bryce University's plays in which she starred naked.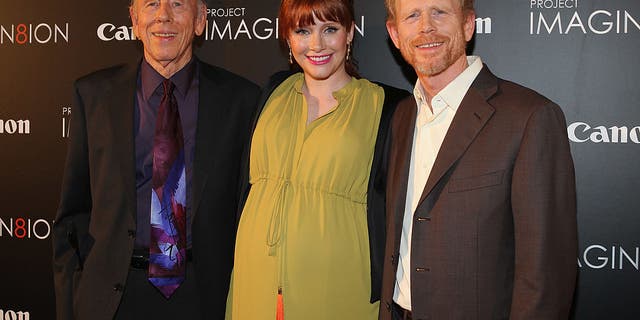 "In seven or eight minutes of the show, no one was wearing clothes," he said. "It was experimental theatre. And I was sitting next to my father. what college is. She will never be afraid on stage again. It's just his way of seeing things. So he was proud of her, of her courage as an artist."
CLICK HERE TO GET THE FOX NEWS APP
When asked if he was considering skipping the show, Ron said, "No, because first of all I knew there was nudity.
"I didn't realize it was full, non-stop," he added with a laugh. "It was a complete assault on a father's psyche.
"It was quality. But it was bold."
Bryce studied acting at New York University's Tisch School of the Arts for three years before taking time off to pursue acting roles on Broadway. In 2020, the actress returned to complete her studies and graduated 21 years after she first enrolled.

foxnews entertainment
Not all news on the site expresses the point of view of the site, but we transmit this news automatically and translate it through programmatic technology on the site and not from a human editor.