Boston meteorologists explain why they sniffed Sunday's snow forecast
Weather

"It was one of the most bizarre and poorly planned events I can remember in years."
You don't have to scrub it.
They know.
"Welp….this prediction hasn't aged well," 7News' Jeremy Reiner tweeted Monday morning. "At least Saturday checked out with record heat…….Call it the same?!"
"Just Valentine's Day [love] for you trolls," NBC10 Boston's Pete Bouchard noted. "No, I didn't see that much snow coming on Friday. No, I'm not happy about it. Sometimes Mother Nature sneaks you one.
"Predicting the future is difficult, but also rewarding and sometimes like this storm… humbling", Sarah Wroblewski of WBZ weighed. "It's always a learning process and an opportunity to surpass yourself after mistakes."
Yes, Boston weather forecasters underestimated Sunday's snowfall.
For example, here is the National Weather Service's latest snowfall map expected on Saturday: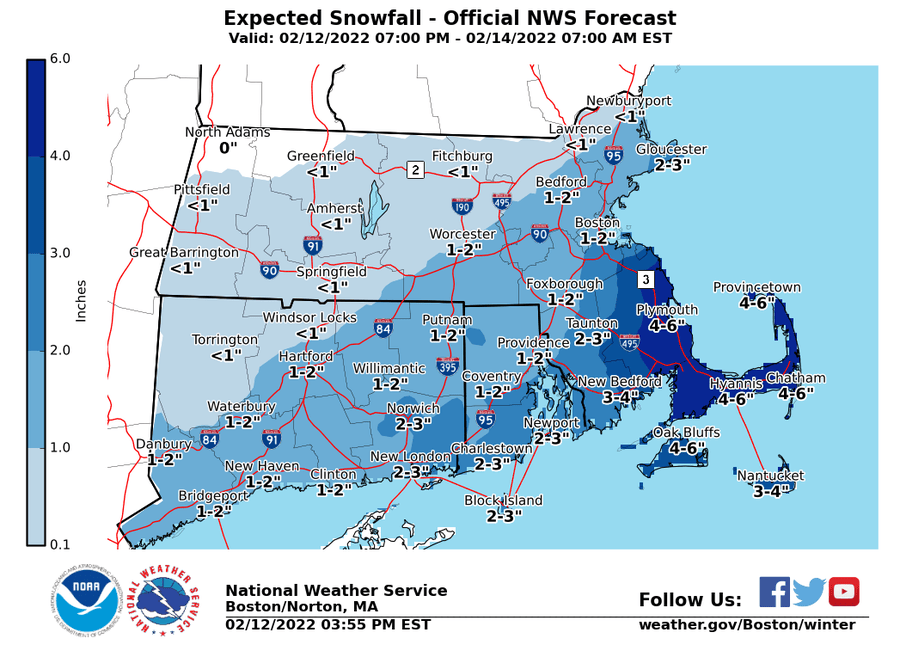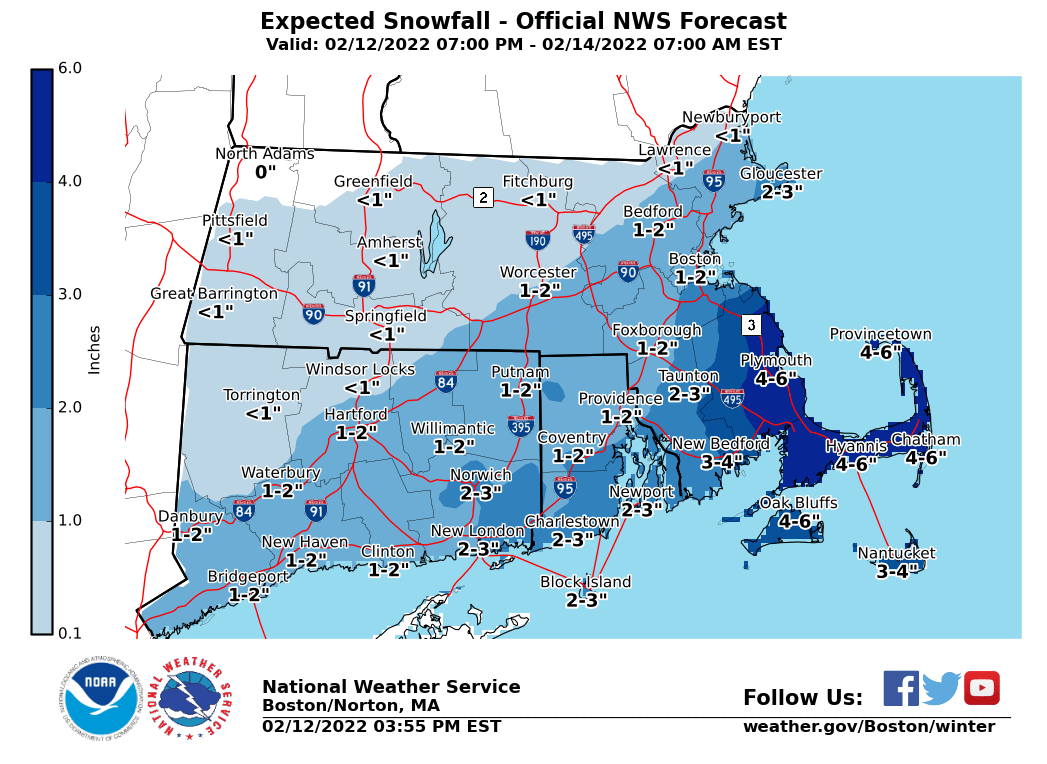 And here is their snow totals map Monday morning: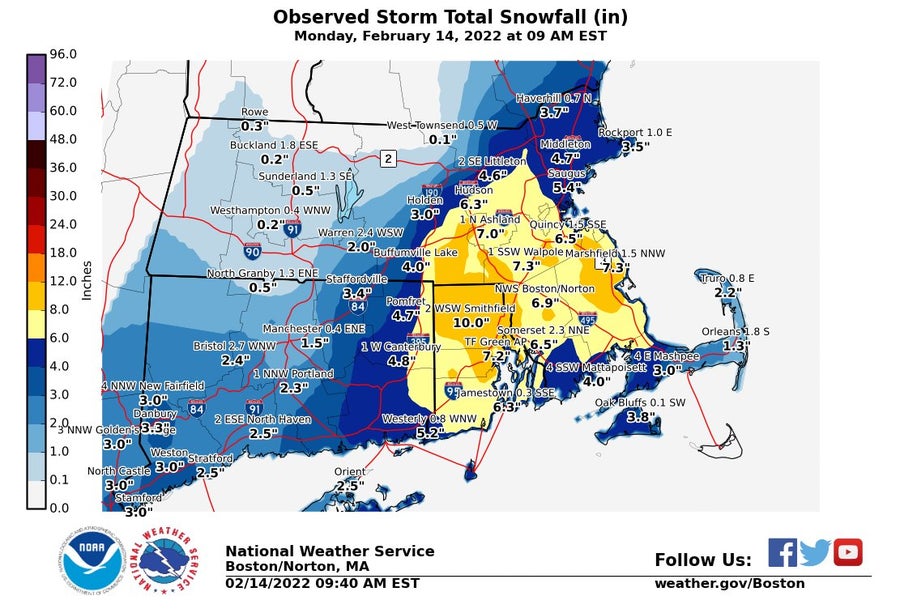 So what exactly happened?
Local meteorologist David Epstein said there were clues on Saturday that previous forecasts were wrong.
On Saturday, 'the models were sort of on the fact that there was going to be more snow', Epstein said monday on his Weather Wisdom podcast, which he titled "Why the Heck Did It Snow So Much?"
Epstein said the "lift" happened on Sunday morning when cold air rolled in, bringing the first snowfall.
"Lift is needed in the atmosphere to create precipitation and clouds, so if you see a cloud, there's lift," he said on his podcast. "Our elevator [Sunday] with this first round of snow in the morning came from a temperature difference, and these two temperatures when they met, the warm air is lighter, it rose, it cooled, it cooled condensed, it formed snowflakes, and we had this little bit of snow and then we had the lull.
WBZ Chief Meteorologist Eric Fisher also cited the elevator in an explanation on Twitter Monday morning.
"It was one of the most bizarre and least planned events I can remember in years," he said.
Epstein said Sunday night's unexpected totals were partly caused by what he called a "hybrid Norlun Trough" or, simply put, an arm that stretched west from the storm.
"The Norlun Troughs can get stuck, and so you can see snow hour after hour after hour after hour in an area," he said.
In addition, the conditions in the clouds formed perfect snowflakes.
"If you look at the snow [Monday] morning is basically like dust because snowflakes are perfect and as they go down the air [was] allowed to build up between them, and so it really does build up a lot more than it otherwise would because it's so light," Epstein explained. "You know, like a pillow that's really puffy, and you can compress it and there won't be much water."
Overall, Epstein admitted Sunday's snow was "definitely not well predicted".
"That's what's great about weather is that there are still surprises, that's always why you need people…watching this stuff," he said. "I also think Saturday was so beautiful that it was hard to take in the fact, 'Hey, we're going to see up to half a foot of snow in so many areas.'"
Newsletter Sign-Up
Stay up to date on all the latest news from Boston.com
Boston
Not all news on the site expresses the point of view of the site, but we transmit this news automatically and translate it through programmatic technology on the site and not from a human editor.