Black soldier sues police over violent arrest caught on camera
A traffic stop sparked nationwide outrage when two Windsor, Virginia police officers arrested an Afro-Latino US Army veteran in December 2020. Guns drawn, they pepper sprayed him and assaulted him.
Officers Joe Gutierrez and Daniel Crocker arrested 2nd Lt. Caron Nazario while in uniform on the evening of December 5, 2020. Body camera footage showed Gutierrez Nazario pepper spraying while he was not out of the car.
"Can you please relax?" Nazario told officers as he sat in his car, body camera footage was shown. "Get out of the car now!" Gutierrez said and proceeded to pepper spray Nazario in the face right after the lieutenant explained that he was actively serving in the US Armed Forces.
Nazario is suing the two officers in federal court for a total of $1 million, claiming they violated his constitutional rights, assaulted him, falsely imprisoned him and unlawfully searched his car. The trial will begin Monday in Richmond, Virginia.
In response to the federal lawsuit, the police deny the allegations made against them in a court filing.
In the police report, one of the officers wrote that Nazario eluded the police because he didn't stop right away. Nazario said he wanted to stop in a well-lit area.
"Honestly, I'm scared to go out," Nazario said during the traffic check. "Yeah, you should be," Gutierrez replied.
Police say they pulled him over for not having a visible rear license plate, but in the footage a temporary license plate can be seen in the rear window of Nazario's new SUV. Nazario has not been charged in the incident.
The Windsor Police Department announced in 2021 that it had fired Gutierrez, who pepper sprayed Nazario, for failing to follow department policy during the incident. Some call it an example of police using excessive force against people of color.
"I believe the force the officer used against Mr. Nazario was excessive," said Marquez Claxton, director of public relations and political affairs for the Black Law Enforcement Alliance. "And it wasn't commensurate with the level of what, although he perceived it as some sort of resistance or challenge. His strength level didn't match that.
In addition to Nazario's federal lawsuit, the state attorney general filed a lawsuit against the city of Windsor, alleging in part that its police department's operations led to discrimination against African Americans.
A city attorney attempted to have the lawsuit dismissed. According to the Chief of Police, the department practices non-discriminatory policing.
The judge's ruling said Nazario's federal trial would go ahead.
"What we're going to see at trial is the defense is going to put forward the training, the fact that he didn't get out of the vehicle," said Channa Lloyd, a criminal attorney and managing partner at Cochran, about Nazario's trial. "They will seek to reinforce this idea that these agents were simply following the procedures and policies of their department.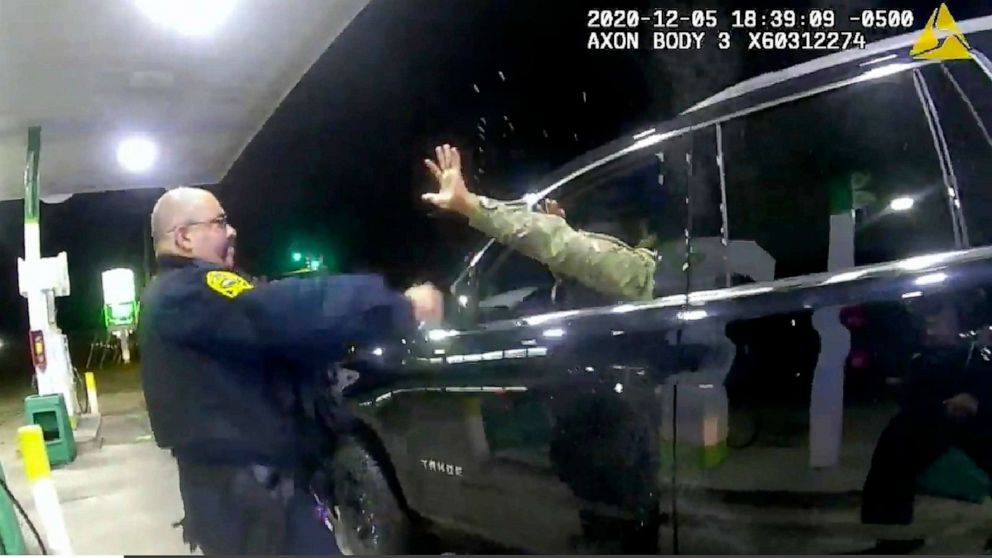 "What we're going to see coming from the plaintiff is that it was a violation of his civil rights," Lloyd said. "That it was an excessive use of force and it shouldn't have happened the way it did."
According to the court filing, Officer Crocker's legal team said "contact with Nazario was within justifiable limits in the performance of his duties as a law enforcement officer."
ABC News
Not all news on the site expresses the point of view of the site, but we transmit this news automatically and translate it through programmatic technology on the site and not from a human editor.