Ben Affleck explains why he avoided working with Matt Damon
Ben Affleck and Matt Damon are beginning a new era working together, but that wasn't always the plan.
Affleck opened up about why he avoided working with his longtime friend for years after the runaway success and Best Original Screenplay Oscar for 1998's "Good Will Hunting" in a new interview with The Hollywood Reporter.
"One of the things we thought about when we did 'The Last Duel' that made us want to do this business together was the fact that we wish we'd continued to work together over the years," Affleck said. at the point of sale. "We fell prey to this idea that, 'Well, if you don't individualize your careers and do your own things, people will always associate you together. It will be limiting. ""
"It's advice we've received," he said.
'GOOD WILL HUNTING' 25TH ANNIVERSARY: HOW BEN AFFLECK, MATT DAMON WENT FROM 'DRAMA GEEKS' TO MOVIE STARS
Affleck and Damon appeared in a handful of movies together over the years and co-created the HBO movie series "Project Greenlight," but after "Good Will Hunting," they didn't collaborate for a while until that they appear together in Ridley Scott's "The Last Duel" in 2021.
They have now co-founded a new production company, Artists Equity.
Affleck added: "The motivation behind creating 'Good Will Hunting' was to serve as an acting reel so we could get jobs as actors, not because we wanted to be writers. So when we we had success and had the opportunity to make films, we took them."
"And it's very hard to let go of that day-to-day mentality that you have as an actor," he explained. "The phone could stop ringing at any time, and especially where Matt and I grew up quite modestly, it was almost irresponsible not to take a job where they were going to pay you a lot of money."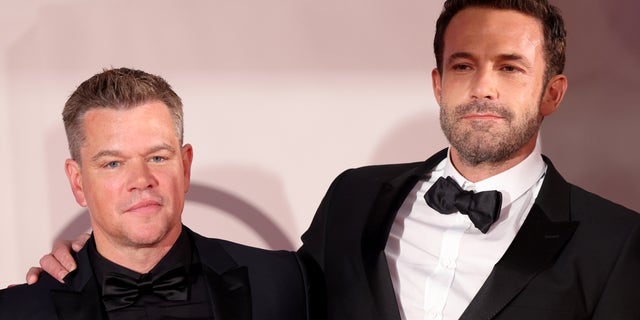 The 'Justice League' star continued, "My mom was making, I don't know, $30,000 a year as a public school teacher in Boston. And I remember making $600,000 for 'Armageddon.' and thinking, 'My mum's been on salary for 20 years.' It just seemed absurd that you were missing out on this opportunity, whatever it was."
Affleck also reflected on the significance of his nearly 40-year friendship with Damon, saying: "I guess the reason it works is that I trust him and love him, and I know that's what he is. "He's a person of integrity. In this business, failure is hard, and success is confusing and can throw you off course. Having that friendship as a touchstone over the years was really meaningful."
CLICK HERE TO SUBSCRIBE TO THE ENTERTAINMENT NEWSLETTER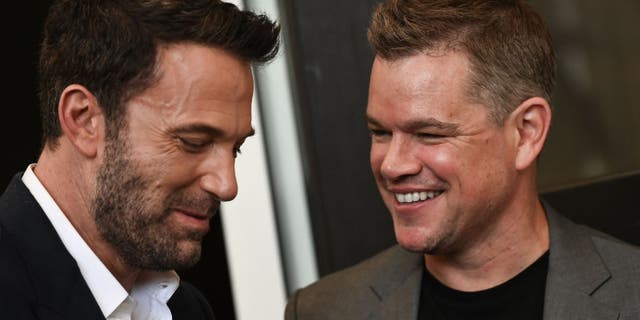 Their company's first film, "Air," tells the story of Nike's signing of NBA legend Michael Jordan to a sneaker deal that would change the company and popular culture. The pair co-starred, with Viola Davis as Jordan's mother, under Affleck's direction.
In the interview, Affleck credits his wife, Jennifer Lopez, for helping him understand fashion and culture for "Air," and reveals she gave him advice before speaking with the outlet.
"(Jennifer Lopez) said to me today, 'Relax, just be yourself. Have fun. You're actually a fun guy who's real and genuine and you seem so serious,'" the 'Argo' star said. "But like a lot of things, she's really right. And she loves me. She's watching over me. She's trying to help me. So it's like maybe I should listen to her."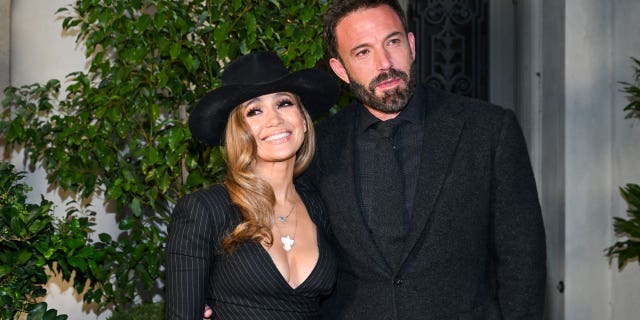 Affleck has admitted to being "watched" in interviews, particularly after his 2021 interview with Howard Stern went viral after he appeared to blame ex-wife Jennifer Garner for his alcoholism.
BEN AFFLECK WORRIES ABOUT HOW PUBLIC PERCEPTION OF HIM MIGHT AFFECT HIS CHILDREN: 'IT'S REALLY HARD'
He repeated, "To be clear, my behavior is entirely my responsibility. The point I was trying to make was sad. Anyone who's been through a divorce makes this calculation: 'How much are we trying?' We love each other, we care about each other, we respect each other.
"I was trying to say, 'Hey look, I was drinking too much, and the less happy you become, whether it's your job, your marriage, it's just that as your life gets harder, if you make things to fill in a hole that's not healthy, you're going to start doing more of those things. I think I've been pretty clear about that."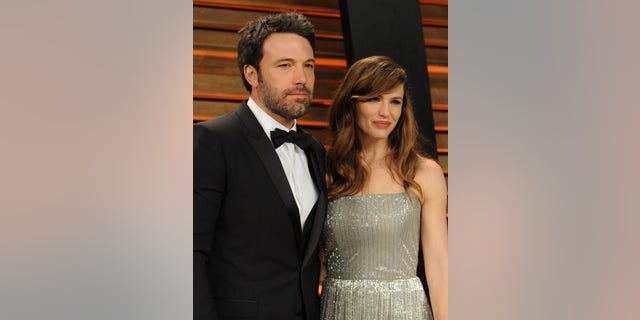 CLICK HERE TO GET THE FOX NEWS APP
The "Armageddon" star has been sober since 2020.
Her movie with Damon, "Air," will hit theaters on April 5 before streaming on Amazon Prime.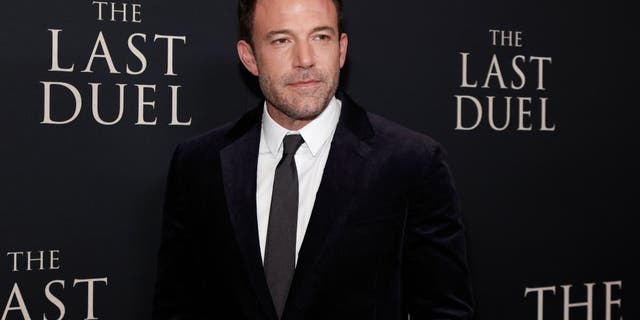 foxnews entertainment
Not all news on the site expresses the point of view of the site, but we transmit this news automatically and translate it through programmatic technology on the site and not from a human editor.