FactualIn recent days, around fifteen crossings have been closed to fight against "the terrorist threat", trafficking, but especially against illegal immigration, on the increase.
Concrete blocks block the road between France and Spain, on departmental axes or mountain paths. Since January 11 in Occitania, and January 14 in New Aquitaine, in the Basque Country, around fifteen passages in both directions have been closed to traffic, except for heavy goods vehicles, cross-border workers and a few inhabitants.
The measure, officially taken to "Fight against the terrorist threat, the fight against trafficking and smuggling (drugs, cigarettes, alcohol, etc.) but also against illegal immigration", had been announced on November 5, 2020 by the President of the Republic, Emmanuel Macron, on a surprise visit to Perthus, the border post of the Pyrénées-Orientales. In this department, five of the twelve crossing points are thus blocked. In the Pyrénées-Atlantiques, the same restrictions apply to nine points, notably around Hendaye, for "An unlimited period".
This is the first time since the creation of the Schengen area in 1985 and the free movement agreements that the French borders have been closed on such a large scale. It is a question of reducing the number of crossing points to better channel and control the passing flows. A decision drawn up in consultation with the General Directorate for Foreigners in France, the Ministry of the Interior, and the autonomous communities of Aragon, Catalonia, Navarre and Euskadi.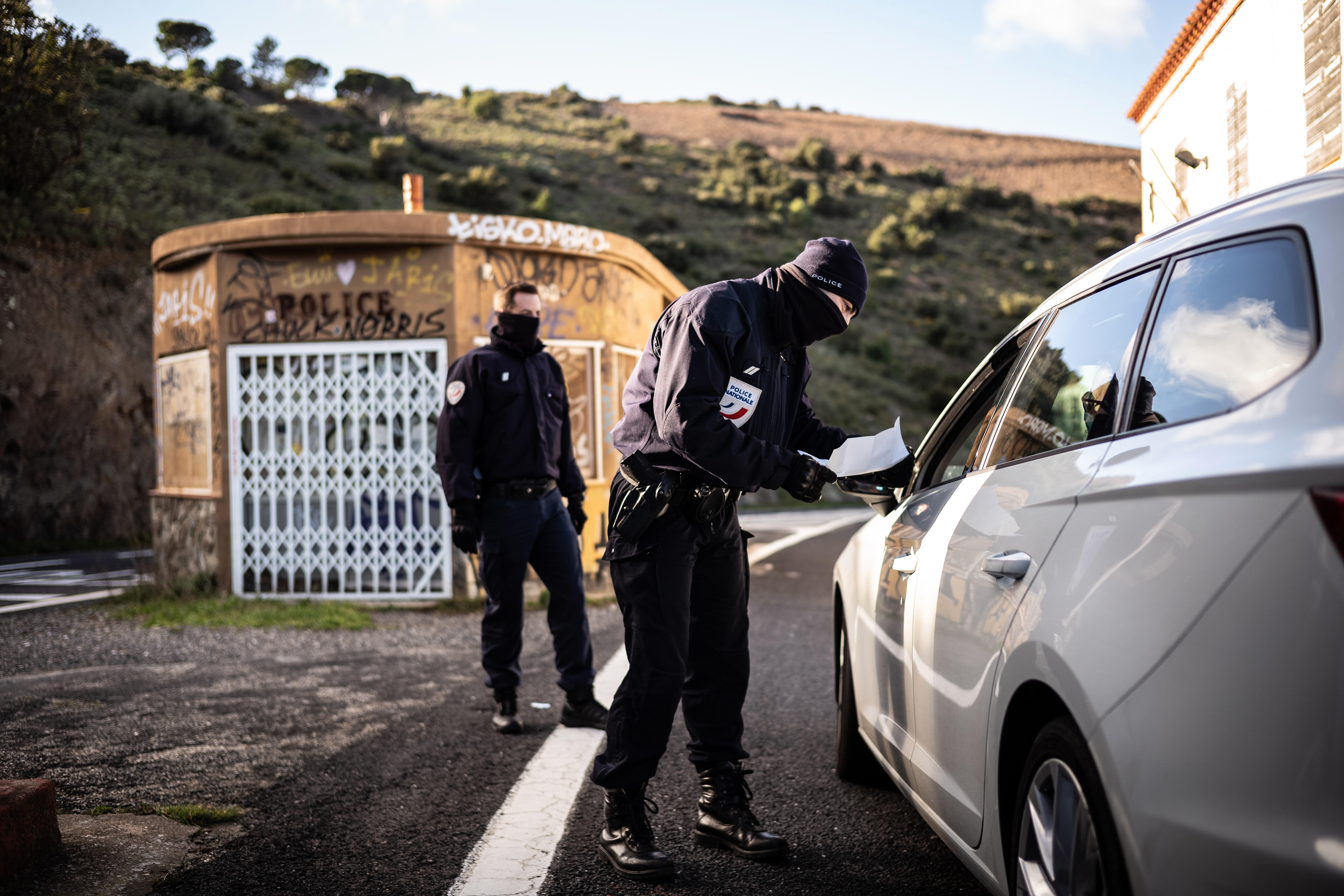 "We quickly received numerous reinforcements to monitor, and above all to strengthen controls in places where traffic will be concentrated: mainly at the Boulou toll gate and at Cerbère on the coast", specifies Etienne Stoskopf, prefect of Pyrénées-Orientales. Thus, in Occitania, additional reinforcements, including a CRS company, a squadron of mobile gendarmes, elements of the border police (PAF) and army personnel from Operation "Sentinel", are stationed or patrolled. . Period of Covid-19 requires, Catalonia has also prohibited entry to its territory to tourists from France.
Search for smugglers
At the toll booth, on the A9 motorway, on the French side of Boulou, located barely fifteen kilometers from the Perthus border, the PAF sees nearly 30,000 vehicles pass through in the summer. " At the moment, it's more like 2,000 to 3,000 ", notes a commander, who wishes to remain anonymous. "We have doubled our control potential and we are still present twenty-four hours a day, since the 2015 attacks", he specifies. The PAF, whose mission is to control the flow of passengers, unlike customs officers, who focus on goods, now has 400 officials in the Pyrénées-Orientales and Aude.
You have 58.35% of this article to read. The rest is for subscribers only.
Source link