Android is getting better, Nexus is getting worse
Another year, another Android update. While Google has improved to deliver a compelling experience on its mobile operating system, the same is hard to say about its attempts to roll out flagship phones.
As someone who's owned every Nexus from the Galaxy Nexus all the way up to the Nexus 5X, it's sad to see the company losing its way. The Nexus logo emblazoned on a smartphone implied cutting-edge hardware at a reasonable price, as well as the first OS updates for the best of Android. Not anymore.
To begin, let's talk about the company's choice of manufacturers. Since the inception of Android and the Nexus range, we've seen HTC, Samsung, LG, Motorola and Huawei tackle what Google envisions to be the paragon of the Android smartphone experience. It's like Google executives pull names out of a hat every year.
Without a single hardware manufacturer working and iterating on the Nexus line year after year, it's hard to maintain a sense of consistency and nearly impossible to communicate a concrete roadmap of what to expect.
Imagine Samsung announcing a new Note phablet, but then showing something the size of an iPhone 4 instead – that's what Google's hardware strategy sometimes looks like. Android itself has grown steadily with a host of exciting features, but its makers' hardware is suffering from an identity crisis.
Take 2012 and 2013 for example: we were treated respectively to Nexus 4 and Nexus 5 from LG, two fantastic devices for the time. In 2014 we had Motorola's Nexus 6, which at the time was owned by Google.
The phone wasn't a particularly good successor to the two devices it followed. In one fell swoop, Google undid all the hard work of the past few years to create a uniform hardware design language. This year, HTC would take the reins from LG and Huawei. Do we really want two more phones based on the HTC 10? All of this will just confuse customers about what to pick up, assuming they gravitate toward Google's offerings at all. It will be particularly bad in India, where retailers call anything that runs Android a Google phone, no matter what brand phone they are actually trying to sell. Of course, things are likely to get even more complicated this year, when we might see the debut of rumored Nexus phones as genuine Google phones.
If that's not enough, price has been a sticking point. The Nexus range was perceived as being affordable while incorporating high performance components, although this has not been the case in the recent past.
When launched, the Nexus 6 was available from Rs. 44,000 while the Nexus 6P was available at Rs. 39,999 and above. The Nexus 5X – dubbed the successor to the decently priced and specified Nexus 5 sported a Rs. 31,900 price tag.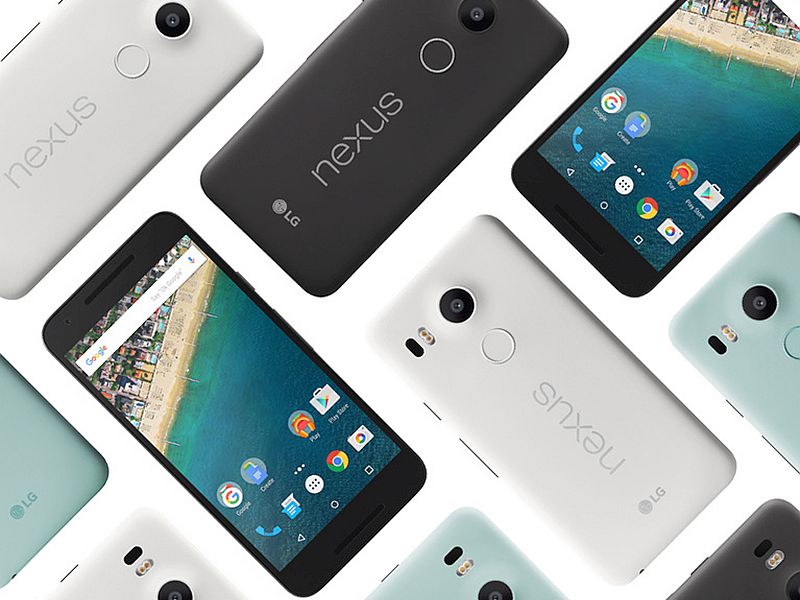 At a time when flagship-class phones such as the Xiaomi Mi 5 and OnePlus Three are available for much less, HTC's penchant for high price tag won't do it any favors either. It's as if Google had learned nothing from its past mistakes.
Other than that, by the time the 'Nexii' is released, we'll see a price drop on a slew of flagships. In Xiaomi's case, it's happened before and it's only a matter of time before others follow suit.
Meanwhile, competition has upped the ante on the software front. Previously, to get the most out of Android, you needed a Nexus device. This is no longer the case. OnePlus' Oxygen OS is close to stock, Xiaomi's MIUI improves it by adding some useful features, although it's obviously a far cry from stock Android. Even Samsung with the crusty old Touchwiz tries to deliver a painless user interface, but with mixed results.
Sundar Pichai says Google will be more savvy with Nexus phones – or Google phones as they're now likely to be called – adding more features in the future. It's an admirable notion, but if its execution is anything like what we've seen with the brand lately, Google may be trying to figure out what Nexus means for itself. In the meantime, you may be better off with another smartphone. I know I am.
Tech
Not all news on the site expresses the point of view of the site, but we transmit this news automatically and translate it through programmatic technology on the site and not from a human editor.