Amy Schumer's joke about Alec Baldwin at the Oscars called 'tasteless'
Amy Schumer is facing backlash for revealing a joke she wanted to tell at the Oscars about Alec Baldwin and the shooting on the Rust set last year that resulted in the death of cinematographer Halyna Hutchins.
The comedian co-hosted the Oscars last week, the night Will Smith infamously slapped Chris Rock onstage, and after expressing her anger at the situation, she has now revealed she 'wasn't allowed' to use his Baldwin joke.
"I kinda felt like myself…and then all of a sudden Ali was on the rise," Schumer joked, referring to Smith's role as boxer Muhammad Ali in the film, Ali. "And that was just f****** disappointment."
Schumer's first public comments on the night came during his stand-up show at the Mirage Theater in Las Vegas over the weekend, per The Hollywood Reporter.
She continued, "And that was just f****** disappointment. All I can say is it was really sad, and I think that says a lot about toxic masculinity. C It was really upsetting, but I think the best consolation would be for me to say the Oscar jokes that I wasn't allowed to say on TV."
Schumer, who hosted the Oscars with Regina Hall and Wanda Sykes, noted that his lawyer had advised him not to tell certain jokes, which were cut for the Oscars, one joke in question being: "Don't Look Up is the name of a movie, more like don't look down the barrel of Alec Baldwin's shotgun."
She added: "I wasn't allowed to say anything about any of this, but you can just come and [clock] somebody."
Baldwin maintained that he did not pull the trigger on the gun that fired live ammunition and fatally killed cinematographer Hutchins on the set of the film. Rust last October.
Hutchins' family has filed a wrongful death lawsuit. Her husband, Matthew, filed the complaint on her behalf and on behalf of their nine-year-old son, Andros.
Schumer's joke is widely discussed on Twitter today, where his joke about Hutchins' death is called "tasteless".
"The joke that Amy Schumer regrets not making at the Oscars is not only inaccurate, but tasteless. Glad she didn't use it, this show has had enough trouble," SE Cupp tweeted.
While GOP strategist Doug Heye also called it 'ignorant', tweeting: 'Amy Schumer recounts how she was triggered by an adult slapping another, but a member of the film community tragically killed on set and she thinks it's joke material and that she's somehow being treated unfairly? Big difference between being pissed off and tasteless/ignorant."
Author Emmett Macfarlane added: "Didn't he tell that Alec Baldwin joke on the advice of his lawyers? They might have saved his career, not from something like libel, but from 'a joke so unfunny it would have been the end of his career.
Another tweet read, "Amy Schumer: Will Smith slapping Chris Rock was a traumatic moment for me, poor thing. Also Amy Schumer: Remember when Alec Baldwin killed a woman! Isn't that funny!"
Previously, Schumer admitted she felt "triggered and traumatised" after Smith's slap at the Oscars, writing on Instagram: "I love my friend [Chris Rock] and believe he handled it like a pro. Stayed up there and gave his friend an Oscar [Questlove] and it was all so disturbing.
"So much pain in [Will Smith] Either way, I'm still shocked, stunned and sad. I'm proud of myself and my co-hosts. But yes. Waiting for this sickening feeling to go away from what we've all witnessed."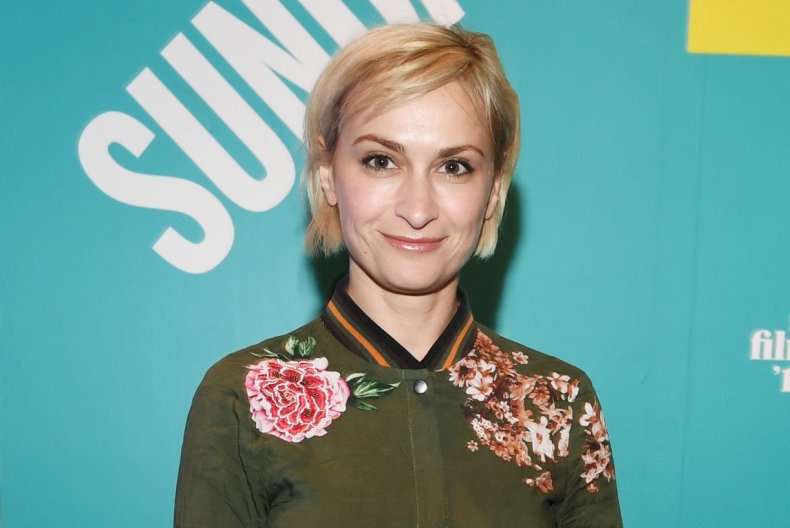 gb7
Not all news on the site expresses the point of view of the site, but we transmit this news automatically and translate it through programmatic technology on the site and not from a human editor.