Afroman rapper sued by police who raided his home after using footage in music videos
Ohio law enforcement has filed a lawsuit against rapper Afroman, alleging he invaded their privacy using footage of them raiding his home.
Afroman, real name Joseph Foreman, had his home raided in August 2022 by officers from the Adam County Sheriff's Office. Officers were acting on a warrant asserting probable cause for the narcotics storage and kidnappings on the property.
No evidence of criminal activity was found on the property and no charges were filed.
PHOENIX POLICE OFFICER HIT IN 'UNPROVOKE ATTACK'
Foreman recorded the raid on a series of security cameras on his property and inside his home. Video footage shows officers breaking down his door, going through his wardrobe, opening CD cases and, at one point, briefly glancing at a lemon pound cake on his counter – a moment referenced in repeatedly by Foreman in subsequent songs.
He then used the footage of officers searching his home in music videos poking fun at the situation and questioning the raid.
"I wondered, as a helpless black man in America, what can I do about the cops who kicked down my door, tried to kill me in front of my kids, stole my money and disconnected my cameras?" Foreman told NPR in an interview. "And the only thing I could come up with was to do a fun rap song about them and make some money, use that money to pay for the damage they caused, and move on."
TEXAS POLICE CHIEF ON LEAVE AFTER SWAT RAIDS WRONG HOUSE SEARCHING FOR SUSPECT FALSELY CHARGED WITH MURDER
Four deputies, two sergeants and a detective from the sheriff's office filed suit against Foreman for using their likeness in the music videos, claiming it was an invasion of privacy.
The seven law enforcement officials seek all profits made with their image, including revenue from songs, music videos, merchandise sales and concert tickets.
They are also asking the court to file an injunction to remove all Foreman media featuring their likenesses.
FOUR FORMER COPS CHARGED IN DEATH OF TIRE NICHOLS BANNED FROM POLICE WORK
Foreman scoffed at the lawsuit, saying it only proved his music bothered the police he hoped to mock.
"I was thinking, these big bad cops… get beat up and bullied by these cheesy little rap songs I made about them," Foreman told NPR. "I'm like, 'Oh my god, are you letting me know that my raps are working on you?'"
Foreman promised to file a countersuit.
After the raid, the sheriff's office returned the money seized from Foreman's home.
CLICK HERE TO GET THE FOX NEWS APP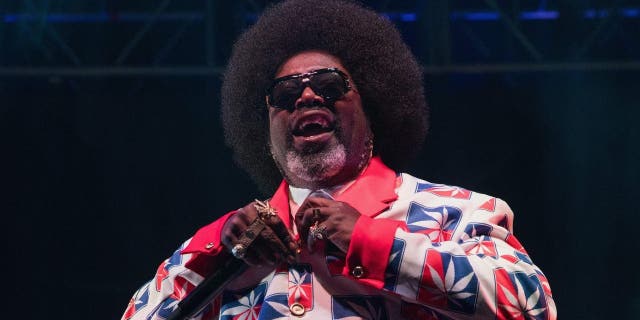 After the rapper protested that not all of the money taken had been returned, the Ohio Bureau of Criminal Investigations determined that officers miscounted the money seized.

foxnews entertainment
Not all news on the site expresses the point of view of the site, but we transmit this news automatically and translate it through programmatic technology on the site and not from a human editor.