Sports
2023 NFL MVP odds: Dolphins' Tua Tagovailoa new co-favorite to win award
The NFL MVP odds chart has received a facelift now that Week 2 is in the books.
And the names punters have on their radars are Miami Tua Tagovailoa and Josh Allen of Buffalo – but for different reasons.
In the Dolphins' gutsy 36-34 win over the Chargers in Week 1, Tua threw for 466 yards and three touchdowns. His odds of winning the MVP title increased from +2,200 to +800. After Miami beat New England 24-17 in Week 2, Tua's MVP odds were reduced to +500 and he became the solo favorite to win the award.
Josh Allen, after being sacked five times in the Bills' 22-16 Week 1 loss to the Jets, saw his odds go from +850 to +1100. However, Allen & Co. picked up a win over the Raiders in Week 2 and the QB odds narrowed slightly to +1000.
Let's take a closer look.
2023 NFL MVP ODDS*
Tua Tagovailoa: +500 (bet $10 to win $60 total)
Patrick Mahomes: +600 (bet $10 to win $70 in total)
Josh Allen: +1000 (bet $10 to win $110 total)
Jalen hurts: +1000 (bet $10 to win $110 in total)
Trevor Lawrence: +1200 (bet $10 to win $130 in total)
Joe Burrow: +1200 (bet $10 to win $130 in total)
Lamar Jackson: +1200 (bet $10 to win $130 in total)
Justin Herbert: +1600 (bet $10 to win $170 in total)
Dak Prescott: +1600 (bet $10 to win $170 in total)
Brock Purdy: +2000 (bet $10 to win $210 total)
Matthew Stafford: +3500 (bet $10 to win $360 total)
Derek Carr: +3800 (bet $10 to win $390 total)
* odds as of 09/19/2023
Tua climbs, Burrow slides and Daniel Jones falls from Mahomes Mountain
Nick Wright reveals the latest edition of Mahomes Mountain.
Learn more about the NFL on FOX Sports.
Many people have speculated that this year's NFL MVP race will be a battle between the AFC quarterbacks, pitting the Bills signal-caller against Patrick Mahomes (+600) or Joe Burrow (+1200) for the crown MVP.
However, Tagovailoa's electric performance in Los Angeles in Week 1 propelled his position in the odds chart, and then a strong performance in Week 2 against New England helped him stand alone at the top. Tagovailoa is also the favorite to lead the league in passing. In this market it opened at +2000 and those odds have now been reduced to +500 following its week 1 release.
Another player whose MVP chances have lengthened after opening week is Justin Fields. Before the season started, punters were heavily backing Fields to win the award. In fact, the Chicago Bears QB had more MVP bets than Mahomes, Allen and Herbert combined.
Now his chances of winning the trophy have increased from +1,500 to +10,000.
Here is the information from our FOX Sports NFL analyst Geoff Schwartz Who to spend money on for MVP (Editor's Note: Odds updated, but picks made before Week 1):
Joe Burrow, Cincinnati Bengals (+900)
Burrow has everything you want from an MVP favorite.
Not only is he a fantastic quarterback, but he competes with a flash and passion that catches the eyes of MVP voters. We saw this happen in 2021 when Burrow – instead of Dak Prescott – won Comeback Player of the Year.
The Bengals QB regularly posts accuracy numbers that are among the best in the league. And Cincy has improved at the offensive line position and has arguably the best wide receiver room in the NFL. Last year, the Bengals changed their offense to come up with plays and schemes that worked best for Burrow, so I expect their offense to be slightly better this season.
The Bengals have a chance to be the top seed in the AFC, boosting Burrow's chances of winning that award.
PICK: Joe Burrow +900 to win NFL MVP (bet $10 to win $100 total)
Robert Saleh says don't count the Jets before the Cowboys
The New York Jets may have lost Aaron Rodgers for the season, but Robert Saleh says their playoff chances aren't dead yet.
Jalen hurts, Philadelphia Eagles (+900)
Hurts was the leader for the MVP award last season before suffering a late shoulder injury. He was outstanding in 2022, throwing for 3,701 yards while rushing for another 760 yards in just 15 starts. Hurts also threw for 37 total touchdowns and was the focal point of the Eagles' powerful offense.
Philadelphia's offense returns almost everyone from its NFC championship roster, including the best offensive line in football. Even though the team has a new offensive coordinator after Shane Steichen left for Indianapolis, I still expect the Eagles offense to keep the train moving.
Hurts' ability to create plays and generate MVP-caliber highlights will grab voters' attention. And the Eagles are on track to return to the Super Bowl this season, which will also help his bid.
With odds of 9-1, this bet is definitely worth it.
PICK: Jalen Hurts +900 to win NFL MVP (bet $10 to win $100 total)
---
NFL Trends



NFL Top 10 Rankings: 49ers and Cowboys remain on top; Dolphins and crows are progressing


Browns RB Nick Chubb suffers knee injury; expected to miss the rest of the season


Bettors win big on NFL prop bet, but sportsbooks clean up on college football Saturday





What we learned in NFL Week 2: Young QBs on the rise; how much trouble are the Jets and Chargers in?


Patrick Mahomes, Chiefs reportedly agree to record contract restructuring


Monday Night Football Highlights: Steelers, Saints earn division wins





2023 NFL Week 3 Odds and Predictions: Picks, Lines, Spreads for Every Game


2023 NFL Week 2 Betting Recap, Odds: Overs Dominate


Insignificant Rams field goal causes brutal bad beat for 49ers bettors

---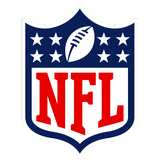 Get more from the National Football League Follow your favorites for gaming information, news, and more.
---

Fr